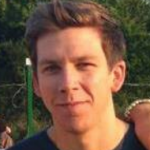 Support us! GearHungry may earn a small commission from affiliate links in this article.
Learn more
Photo Apps
With smartphone technology constantly evolving and improving, apps for editing photos need to be more innovative too in order to match them. Photo apps for iPhone and Android need to have so much more capability – they need to be able to transform even the blandest of photos into a work of art with ease.
Expanding your photography skills shouldn't come at the cost of portability, so editing apps are the next best thing to lugging tonnes of camera equipment around with you (though with the amount of fun you'll have experimenting with these apps, a power bank might come in handy). Each day, over 95 million Instagram photos are put out into the world and shared, so it's not surprising that apps that enable us to take and edit the very best images have become so popular.
From those which emulate the look and feel of a Polaroid camera to 360 camera functionality, the best photography apps are ones which take the technology of a basic smartphone camera and expand on it to create something entirely new. But with so many available, the task of simply narrowing down the search can be daunting in itself. This collection of the top photo editing apps is perfect for all photography lovers and will ensure you never post a bad photo again.
1. Snapseed
As free photo editing software goes, Snapseed is one of the best photo apps available in terms of quality and control. This is an image editor for serious photographers who want something quicker and easily accessible when editing on the go. It includes a host of tools, including selective editing brushes and film-related filters such as Retrolux and Double Exposure, as well as being easily shareable to other apps such as Facebook and Instagram.
Snapseed is an addictive app that could an online photo editor to shame. It's fun to play around with and you can spend ages just browsing the range of color, reshaping and exposure tools it has to create some really amazing images. One of the most interest tools it has is Expand which calculates the area surrounding the subject and amends the canvas size accordingly. The app is also great for selfies and portrait photos, with a feature that recognizes faces and enables you to change the direction they're facing. If you own a selfie stick, the results may be even better.
2. Adobe Lightroom
For the best RAW photos on an iPhone, Adobe Lightroom is the app to get. This free image editor has an inbuilt camera and enables you to benefit from Adobe's years of image editing experience and expertise. While you have to pay to sync between devices and use Lightroom in its entirety, for features like perspective correction and healing brush, the app itself is free to download and has some excellent features. Just like Instagram, it offers a selection of presets, but you can also make use of curve tools, exposure and editing the clarity and grain for impressive photos. This app has a responsive, aesthetically-pleasing interface and has evolved to rival the top photo editing apps out there.
The key to Lightroom is the use of Smart Previews – a compressed preview of your image that is a fraction of the size of a JPEG or RAW file which the app accesses from Adobe Cloud. This system, which works by caching the images and allowing you to delete them later on, means you aren't limited by using up your storage space with huge image files. The only disadvantage in this sense is that the photos you take are stored within the app, not in your Camera Roll, which means you can't download your DNG files by connecting to your computer using the lightning cable.
3. VSCO
A powerful photo editor app that can be used on iOS and Android devices, VSCO has filters and photo editing tools to enhance your images, or you can make use of manual settings for more controlled shooting. In addition to editing images, the app also allows you to discover other photographers in the community for inspiration to fuel your creativity. There's a range of controls like shutter speed, white balance, and manual focus, as well as effects such as saturation and brightness, and seven different cropping options.
While the selection of filters isn't as extensive as some other apps on the market, the ones provided are easily adjustable and provide an atmospheric element to your images. It has all the tools you'd expect to find in a high-quality editing app. There are fade settings and the ability to adjust tints, and you can even balance the green and red tones of your skin using a tool called 'skin tone'.
Like many other photo apps, VSCO has its own camera roll which you can to your own camera rolls or keep separate if you'd prefer. Sharing to other platforms is also easily done, such as Instagram and Twitter, although the first port of call in the app's mind is to go to VSCO's own sharing feature known as the Grid.
4. Afterlight
Afterlight allows for a more professional result and is one of the best apps for editing photos for amateurs and professionals alike. Compared to some other editing apps, Afterlight might seem quite rudimentary but don't let its simplicity fool you – it has all the features you'd need to carry out a basic photo editor. You can control color tones and brightness easily, as well as amending lighting problems.
Afterlight has 74 filters too, as well as a Fusion feature that allows for tools and filters to be mixed for a bespoke image. The Brightness and Shadows tools allow for moodier, more atmospheric shots to be achieved simply by playing around with the balance of highlights and contrasts. This editor is available to iOS and Android users too.
5. Adobe Photoshop Express
The Photoshop Express iPhone photo editor app is great for quickly enhancing photos thanks to its easy-to-use yet powerful filters and tools. It has an intuitive layout for simplicity, so you can swiftly upload files from your phone, Google Photos, Facebook or Dropbox and create share-worthy photos with ease.
The most popular feature is the creation of studio-caliber collages with a few clicks, but, as with any picture editor, there's also the chance to adapt and amend photos, correct poor lighting or saturation, swap the photo position around and more. Photoshop Express stands out from other free photo editing apps with its collection of smart filters, such as fixing color temperature, exposure problems and fogging.
6. Lightroom Mobile
The best photo editing app for those looking to take a darkroom approach to their photography, Lightroom Mobile doesn't just add colorful filters to your photos but enables you to adjust individual elements such as the exposure, color balance, shadows and more. What began as a desktop app has morphed into a quick and easy tool that allows you to edit images without the need for heavy-duty software like Photoshop.
Editing on Lightroom is free, but if you want to be able to sync your images then you'll need to sign up to the monthly subscription for Lightroom and Adobe's Photoshop. You simply import your image and use the sliders to adjust the look manually until you're happy with the final result. Those familiar with the desktop version of Lightroom will notice the similarities but will no doubt appreciate the cleaner look, though this does come at the expense of fewer features and tools.
7. Pixelmator
Pixelmator is the best photo editor for iPhone users looking for an alternative to Photoshop. You can use advanced image editing features such as effects, brushes, filters, layers, as well as selection tools and the content-aware fill to remove elements from a landscape scene, and much more. This full-featured, layer-based editor provides plenty of flexibility for enhancing images, sketching and painting. Pixelmator is exclusively available to iOS and works seamlessly with the latest features and technologies of iOS 12.
You can get started quickly using the templates provided, improve your photos using color correction presents or amend the tonal range using levels and curves. The app has distortion tools to warp and create effects on your images, as well as duplication options using the Clone tool. Fans of Photoshop will enjoy working their way through the similar features that Pixelmator provides and creating unique pictures.
8. Prisma
Apps that replicate artistic styles often come under scrutiny, but Prisma is something a bit different to anything you'll have tried in the past. The generous selection of filters, 34 in total, included in the free version should keep you occupied but if you want even more choice, there are additional filters available as in-app purchases too. While some are better suited to portraits or landscapes respectively, others work equally well on any kind of photo, so it can be fun to experiment and see what results you can come up with. The Prisma feed works in a similar way to Instagram, allowing you to share your creations and save them to your device to share elsewhere.
Prisma is a lot of fun to play around with and the results can be really impressive, transforming your standard photos into paintings using artificial neural networks that allow you to emulate Picasso, Dali, Van Gogh, and many more artists. You can adjust the strength of the filters by swiping down on the image and creating the effect you're after. Because each image integrates with the algorithm differently, the results from this photo editor application can be really surprising and unique. In fact, combining more than one effect can result in even more incredible photos.
9. Pixlr
If you're looking for a great Android photo editor, Pixlr is definitely one to check out. It has over two million combinations of free effects, filters, and overlays, as well as the option to create photo collages with different spacing and background options. The best photo editor for Android, Pixlr has an Auto Fix feature for quick and easy edits, as well as the functionality to stylize photos with doodles and drawings. It's free to download, with in-app purchases, and has the capability to share directly with other apps and social networking sites. You can create collages and layer photos with Pixlr, as well as enhance selfies by removing blemishes. Overlay text, stylize images with ink sketches or choose from a pool of effect packs for a unique look.
You begin either by uploading an image from your Camera Roll, by opening a picture from a URL or by importing from a Facebook album, which saves a lot of time. Once you've chosen your image, you're at the mercy of a whole host of Photoshop-style tools, some practical and some fun to experiment with. The choice of brushes and some other tools are customizable and there are also keyboard shortcuts for options such as curves and levels that make life a lot easier if you use these features regularly. A particularly useful feature is the history tool that makes scrolling through past actions a breeze, so you can repeat or undo as necessary.
10. Camera+ 2
If you're looking for a simple photo editor and camera, Camera+ 2 seems to have it all and then some. You can access different camera types using this app, as well as tap into manual controls and utilize features such as location capturing and slow shutter for long exposures. This app has plenty of cropping and filtering options to make the most of, as well as the ability to capture full RAW for your images if you're a more serious photographer, just as you'd get from a DSLR. The powerful manual controls provide the opportunity to adjust elements such as white balance, macro, and ISO.
The Stabilizer mode is great for creating more focused, sharper images, while the integration with Photo Library makes editing images you've already taken much more streamlined. Camera+ 2 is a great all-in-one app that enables precision-controlled capturing and editing in one easy-to-use place. What's more, the experience is consistent whether you're using a phone or a tablet.