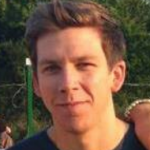 Apps for Apple Watch
The Apple Watch began attracting app developers the day it hit the market and the blizzard of apps that have resulted are both a blessing and a curse. A blessing in that more choices is always a good thing and a curse in that so many choices can lead to app fatigue. In order to help you stave off that unhappy prospect, we've sifted through the app forest for you and emerged with the 30 best Apple Watch apps for your consideration.
1. Sleep Cycle
The big selling point when it comes to Sleep Cycle is its claim that it can prevent snoring. The app is able to analyze sound waves to detect if a person is snoring and if so, it produces a silent vibration that is supposed to replace the elbow in the ribs so many snorers are used to getting from their significant others. This silent vibration is designed to register subconsciously and prompt the snorer to roll over and pipe down. Does it work? Lots of people consider it the best sleep app for Apple Watch that helped them against sleep deprivation. The app also tracks heart rate, sleep duration, and quality so it's far from a one trick pony.
2. Sleep++
Feeling well rested isn't just a matter of sleeping X number of hours. It's also a matter of how well you sleep during those hours. If you spend the night tossing and turning, waking and falling back out again or never fully entering REM sleep you're not going to wake up refreshed. Sleep++ for the Apple Watch is here to help, besides all the other hacks to help you fall asleep at night. The app monitors you while you sleep, tracking vital signs and restlessness and then sharing that info with other health apps that may be able to point the finger at what's wrong. Sleep++ is a "free" download, although IAPs lurk, so be careful.
3. Strava
While the bulk of motion-based health apps out there are designed to track your steps while either running or walking Strava can actually track you while you're on your bike seat too. Strava is a free Apple Watch fitness app that takes note of everything from your speed and distance to the elevation, ride duration and personal data like your heart rate. Every time you break through a barrier and ride a little faster or farther Strava presents you with a virtual trophy.
4. WorkOutDoors
If you're looking for the best running app for Apple Watch WorkOutDoors should be on your list. Fire it up pre-workout and it will provide the typical heart rate/number of steps and other data. But that's not all. It also uses GPS to create a vector map of your route and save it so you can revisit a run or walk that might have been particularly fruitful or enjoyable. But it doesn't just create a nifty old-school type vector map, it also provides data on elevation, distance and nearby points of interest in case you want to make a detour.
5. Runkeeper
Runkeeper is another free Apple Watch app that tracks your various running routes and creates useable maps of them as you go. Runkeeper has been around awhile and is a favorite of many because of its easy usability, the quality of the maps it creates and the fact that older versions of the app are able to commiserate with other health apps on your iPhone. While Runkeeper doesn't provide the deluxe data sets of other Apple Watch health apps a lot of people think it one of the best iWatch apps because it's simple and reliable.
6. Carrot Fit
Carrot apps are propagating like rabbits these days and for the most part we're cool with that because they tend to be quality affairs. Carrot Fit is no exception. Now, that doesn't mean that Carrot Fit is going to respect your sensitive nature and treat you with kid gloves. Unless, of course, you think being called a "meatbag" is sensitive. No, Carrot Fit is the R. Lee Remy of fitness apps which promises that losing weight "is going to suck so much less" if you use it. A $4 fitness app that speaks to the masochist in all of us.
7. Gymaholic
Gymaholic is one of the few Apple Watch apps that allows you to track your progress with free weights and resistance training. While most apps focus on steps and heart rate Gymaholic lets you log your weight routines and will also help you figure out how to use various lifting machines before you go and make a fool of yourself. For that, we're forever grateful. So now you have a legitimate reason to wear your Apple Watch into the weight room combined with your weightlifting shoes. Gymaholic is free (except for those nasty IAPs of course).
8. LifeSum
There's more to staying healthy than using your rocking chair to fool Fitbit into counting steps that never happen. A truly healthy person is one who eats healthy as well. LifeSum is designed with the health conscious in mind. It lets you log full meals or individual items and keep track of your caloric intake. The wise will use this information to tweak their diet and achieve a higher level of overall health. The unwise will switch the app off and go back to the rocking chair when it starts suggesting they're eating too much.
9. Dark Sky
No, Dark Sky is not a science fiction movie. It's one of the best apps for the Apple Watch because it's simple and very effective. Dark Sky uses official NOAA data to alert you to the presence of precipitation in your area. This way you're not caught in a downpour when you go for a run or take your dog for a walk. The app provides current conditions, warnings of imminent precipitation and will cause your watch to vibrate while you're out if it suspects rain or snow may be arriving within an hour.
10. Carrot Weather
By now most people familiar with Carrot apps are aware they take a decidedly anti-PC approach to the world. There's no hand-holding, mollycoddling or empowering messages intended to ignite the paleo warrior in you and no participation trophies either. Instead, you're a meatbag who's going to get frostbitten and Carrot just might laugh when you do. Attitude aside, Carrot Weather is also popular because it's timely, accurate and lets you know when to stuff an umbrella in your travel backpack.
11. Citymapper
Citymapper for the Apple Watch provides more than just maps of whatever particular city you happen to be in. It provides comprehensive public transportation information on that city. The app uses your GPS settings to determine where you are and the best way – via public transport – to get where you want to go. It includes an exhaustive list of public transport options that are updated regularly and will allow you to make informed decisions about how best to reach your destination without having to use your car. It even gives you a subtle "tap" on the wrist when you've arrived. One of the best fitness apps for Apple Watch.
12. Find Near Me
Find what near me? Well, just about everything actually. From ATMs to bars to hospitals and clinics, movie theaters, supermarkets, WiFi hotspots, parking and more. Find Near Me is one of our favorite cool apple watch travel app that keeps track of your current location and then responds to your inquiries by showing you on a map of your area where the nearest object of your desire is located and how best to get there. It doesn't matter if you're standing still or on the move Find Near Me will return accurate locations and directions.
13. iTtranslate
If you spend any time surfing the actual Internet as opposed to skipping from app to app you'll occasionally run across a website that demonstrates what a mixed bag translation apps are. But just because some translation apps are more comedy program than translation program it doesn't mean they all are. iTranslate for the Apple Watch is a free app that does a better job than most deciphering spoken input and translating it to the language of your choice. It's a great tool to have on your wrist when traveling.
14. ELK
ELK is a currency conversion tool for the Apple Watch that presents real-time currency values at the tap of the wrist. The interface is very clear and legible and by default it converts to the local currency as determined by your GPS location. As such, if you're in Rome and you want to find exchange rates it will automatically convert to Euros. If you've landed in Bangkok and need to exchange some money just enter the amount in dollars and it will show you how much Thai Baht you can expect. You can, of course, set it to convert any currency you wish.
15. Peak Brain Training
Many brain researchers believe that by exercising our brains we can become better problem solvers, enjoy greater focus and increase both our short and long-term memory. Peak Brain Training is among a growing number of apps for the Apple Watch that attempt to provide your brain with the TLC it deserves. PBT does this by providing three games designed to stimulate your brain in a way that will provide long-term benefits. Does it work? Take it for a free spin and find out.
16. Rules
Rules is another app that provides mental challenges designed to keep you mentally sharp. It takes a slightly different approach than PBT in that you are given a different challenge each day for which you'll need to memorize the rules as you go. Once you reach a certain point in the challenge environment you'll need to find your way back out. But you won't be able to do that unless you remember all the rules (in reverse order) that were in play on the way in.
17. Just Press Record
Ever heard a particular sound or piece of music that you couldn't quite place, or which you thought would make a great loop? How many times have you wanted to write down something important and then forgot it because you couldn't find a writing pen and paper? With Just Press Record that's all you do. Press "record" on this app and it will capture whatever sound happens to be within earshot and save it to the cloud. Or, you can press record and dictate into your wrist ala Dick Tracy. The app will transcribe your spoken word into a text file that you can read later.
18. Cheatsheet
Cheatsheet for the Apple Watch is way to make sure you don't forget important names, dates, facts, figures, phone numbers, passwords and more. Cheatsheet allows you to jot down these important pieces of ephemera and assign them an icon. Each one then goes in your Cheatsheet list and ensures you'll never be without the information you need when you need it. While the app is a free download you'll need to pick up an IAP in order to unlock iCloud sync. As such the cost of "free" is about 4 bucks.
19. Things
Most of us have lists either written or mental of the various things we hope/want/need to accomplish this week, this month, this year or in our life. With so many longer-term goals muddying up the picture those things we need to get done today can often get lost. "Things" puts them right back on the front burner. This is one of the more popular non-health-related apple watch apps and can be synced with your iPad, iPhone or Mac. It's a replacement for a diary planner that reminds you of your important to-dos and allows you to add last minute entries to the day's list by way of dictation.
20. Slack
Slack is a way to synchronize the efforts of a team, to share documents and integrate productivity tools like Google Drive and Dropbox. Slack allows you to organize office correspondence by topic, subtopic, date, person, group, project or any other category you choose to create. All past communications that have taken place with others in Slack are automatically indexed and archived for future reference. Which can be an enormous time and effort saver. Slack is a great way to make sure everyone is pulling in the same direction.
21. Fantastical
Fantastical might sound like a stain remover or waterproof spray but it's actually a kind of digital organizer. This app provides a range of options for logging and recording upcoming events, meetings and other key occurrences so that you're always where you're supposed to be. Fantastical easily syncs with Apple's Reminders app so that notes made on one device aren't lost when you're using another.
22. Productive
The thrust of the Productive app is to help you formulate new habits so that you can become a more efficient and effective employee, student, business owner, teacher or whatever. Essentially, with Productive you're not making a single calendar entry, you're making a series of entries that will hopefully lead to the action in question becoming second nature, or habit, over time. As it does the app will start scheduling that activity into your regular to-do list without being prompted. The app isn't free but if you become more productive the minimal monthly outlay will seem like money well spent.
23. Focus – Productivity Timer
The Focus productivity timer is all about time management and getting the most out of the time you apply to a given task. The people behind Focus are of the opinion that by breaking the day up into a series of alternating focus and rest periods that we can actually get more done while feeling less frazzled. It's a methodology that requires a person to adopt a bit of a Spock-like, quasi-mechanical persona which won't be for everyone. If, with the help of Focus you can pull it off, however, you're bound to live long and prosper.
24. 1Password
Among non-health related iwatch apps 1Password is likely to be the one you refer to the most. That is, if you have a lot of accounts that require 2-factor logins. Just open the app, login and then touch the icon for the application or website you want to sign into. While the Apple Watch version of 1Password is not as full-featured as the iPhone version it's nonetheless a real-time bacon saver that will quickly ingratiate itself into your daily routine.
25. Authy
Authy is one of a number of 2nd factor authentication programs available today that will help you prevent your online social media, banking and other accounts from being hacked. With Authy anytime you (or an uninvited intruder) attempts to log into one of your accounts you get an alert on your watch that asks if it's really you trying to login. If it is you enter your information through Authy and you're all set. If it's not you then you ignore the alert and the would-be intruder is prevented from completing the login process, even if they've managed to steal your password. Free for less than 100 monthly logins.
26. Deliveries
As soon as Deliveries detects something it suspects is a delivery tracking number it asks you if you want to add it to the packages the app will track. Just hit "add" and you're good to go. After that any time you want to know where your package is simply open the app. It automatically checks the appropriate website and returns the latest information. It then presents you with the number of days before the package will arrive and even wraps the information in the color associated with the particular shipping company i.e. purple for FedEx, brown for UPS, yellow for DHL and so on.
27. BBC News
BBC News is widely regarded as the gold standard of international journalism so if there's one news app you'll want to have on your Apple Watch, this is it. The app is easy to use and provides comprehensive news coverage from all corners of the globe. You have a choice of either receiving the news via the default interface or you can follow specific topics via the My News tab. While it's always advisable to get your news from multiple sources you can't go wrong using BBC News as your go-to source for information on important international stories.
28. Shazam
If you're listening to a song but you can't remember who sings it Shazam will figure it out for you in short order. When Shazam is activated it listens to the song using your iPhone and then displays all the relevant information about the song on your Apple Watch. Shazam also syncs with the song so if there are lyrics available it will display those too as the song is playing. As Shazam is now an Apple property you can bet it will be more fully integrated in later versions of the Apple Watch.
29. Overcast
If you're a fan of podcasts Overcast is the app for you. While it doesn't make it onto a lot lists of the top Apple Watch apps we included it here because we're suckers for a good podcast. Overcast organizes downloaded podcasts and provides an array of control mechanisms that ensure you get the most from each one. You can also sync the Apple Watch app with the Overcast app on your iPhone and send specific episodes to your wrist where you can listen to it either using Bluetooth headphones or the smart speaker on the Apple Watch.
30. AeroPress
AeroPress is a great coffee machine and also one of our favorite iWatch apps. The app not only provides you with a timer to ensure your AeroPress brew comes out perfectly it also provides more than 3 dozen recipes and the built-in timing specifics for each. Click on the app, choose a category then choose a specific coffee recipe for example. You'll then be presented with what you need to make it. Then click on the recipe steps and finally the recipe timer. Foolproof coffee in minutes for about 4 bucks without having to buy a coffee grinder.