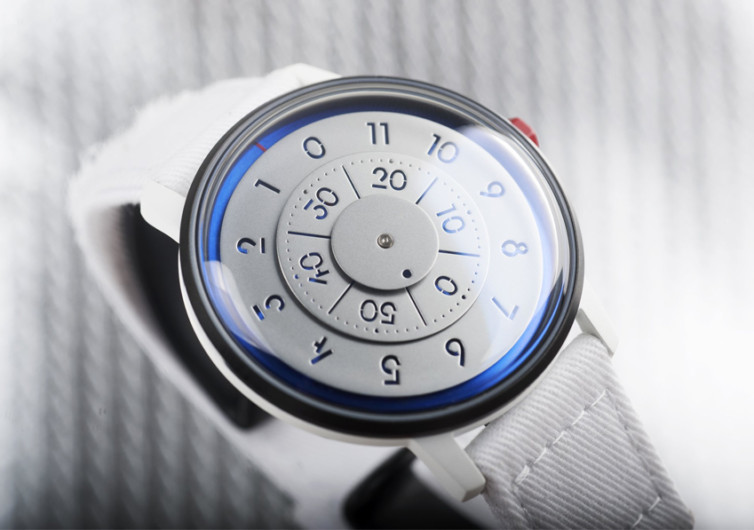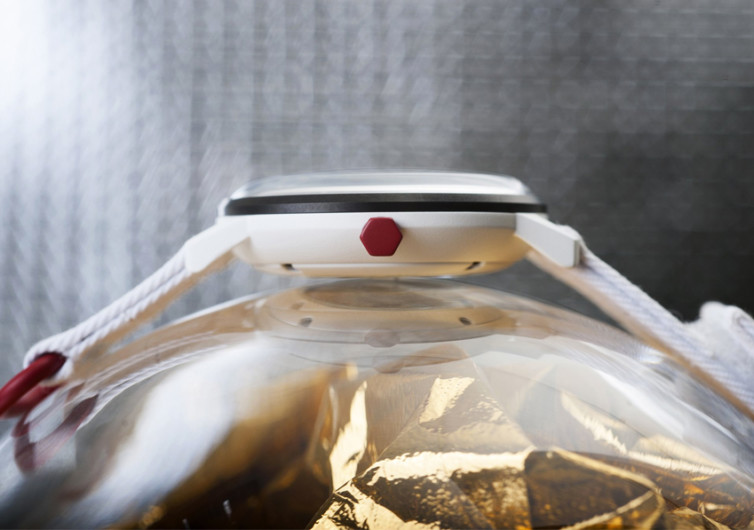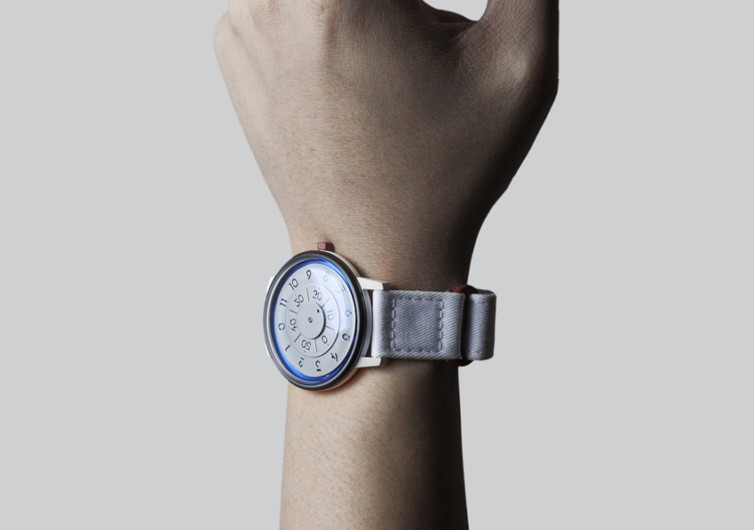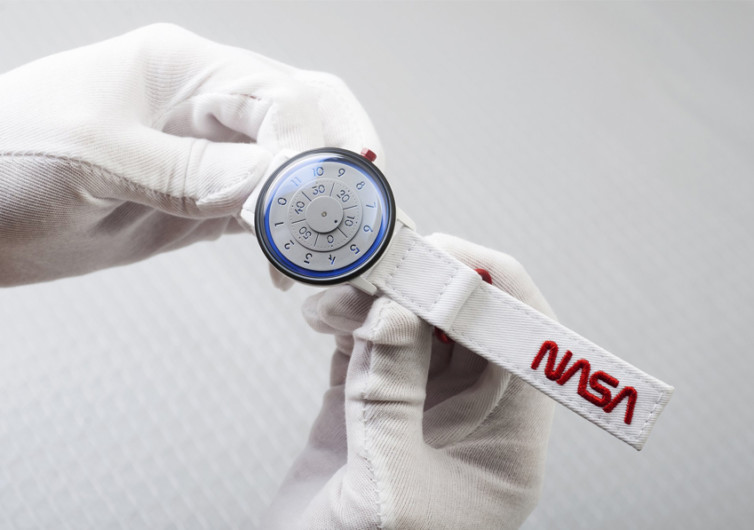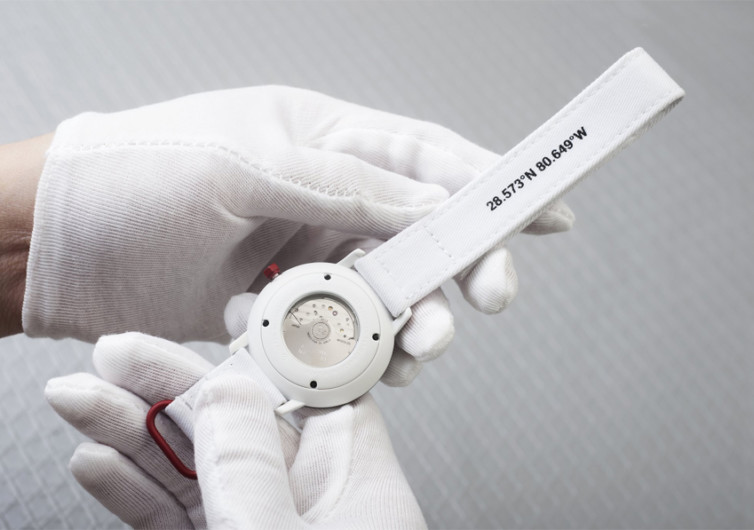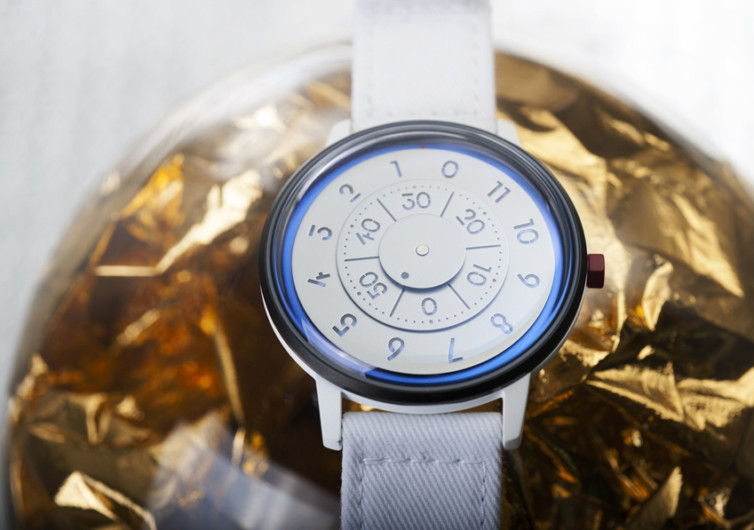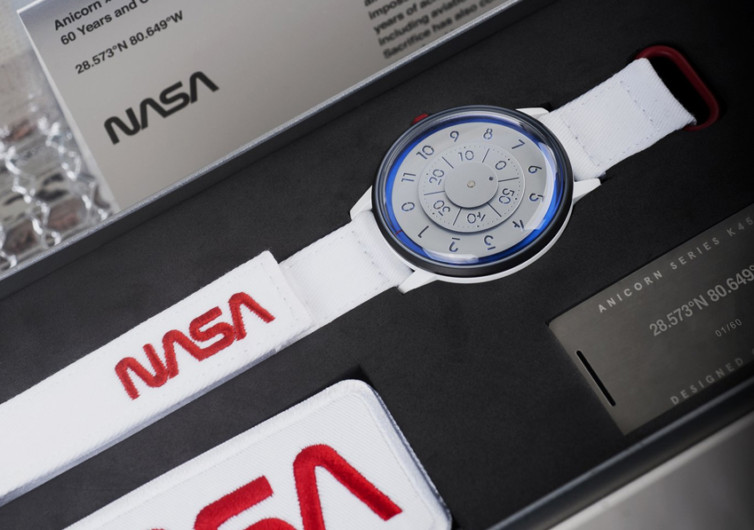 ANICORN x NASA 60th Anniversary Watch
It may be considered as the new kid on the block, but Anicorn is surely making its presence in the watchmaking industry with its simplistic philosophy that combines mechanism, typeface, and design into each of the brand's contemporary wristwatches. Its latest creation, done in collaboration with NASA, is designed to celebrate the many remarkable achievements of the space agency in the past 6 decades.
This timepiece only comes in very limited number. Only 60 of these simple yet elegantly designed wristwatches will be made available to the planet of some 7.6 billion people. That gives wristwatch enthusiasts a one in 127 million chance of getting the timepiece strapped onto their wrists.
Powered by the Miyota 9015 movement, this fully automatic, 24-jewel wristwatch comes with the same mechanical precision of more luxurious Swiss-made brands. It gives the sensation of fluid motion in the same way as NASA has been relentless in its space exploration activities. It doesn't have the big-name logo like Victorinox Swiss Army watches, but this Hong Kong-based watchmaker is more than ready to cement its place among Titans.
The transparent case back is dutifully numbered to reflect the exclusivity of the watch. Directly underneath is Cerakote ceramic coating that is quite unheard of in the watchmaking industry. Forming the case is a 42-mm 316L stainless steel and covered with hard Plexiglass completed with sapphire coating. It's not the sapphire crystal glass that you've come to expect from a high-end mechanical automatic, but the Anicorn 60 does it well enough to give you the impression of luxury.
Reading time may take some getting used to since there are no hands to watch. Instead, there are three rotating dials that correspond to the seconds, minutes, and hours of a conventional wristwatch. The strap is colored white, in obvious reverence to NASA's color. It also comes with an embroidered patch with the NASA name emblazoned in deep red. The textile strap also features the GPS coordinates of NASA's home at the Kennedy Space Center.
It's not a luxury watch, but the Anicorn x NASA is essentially a wristwatch full of man's adventurous spirit.
CHECK PRICE ON ANICORN-WATCHES.COM