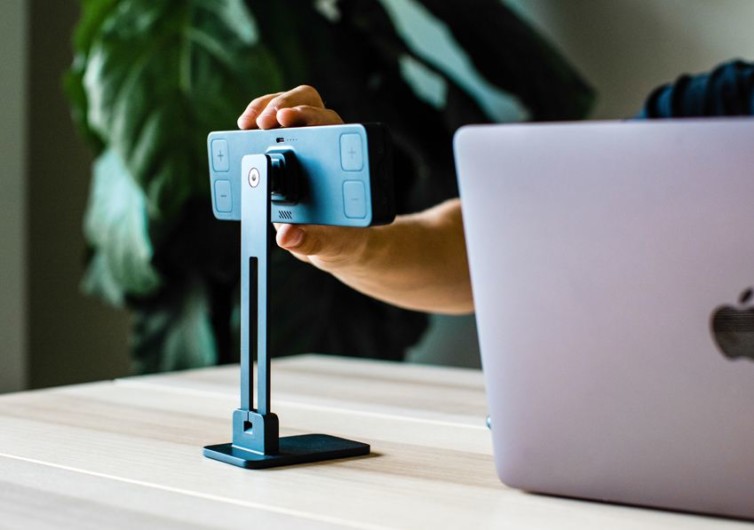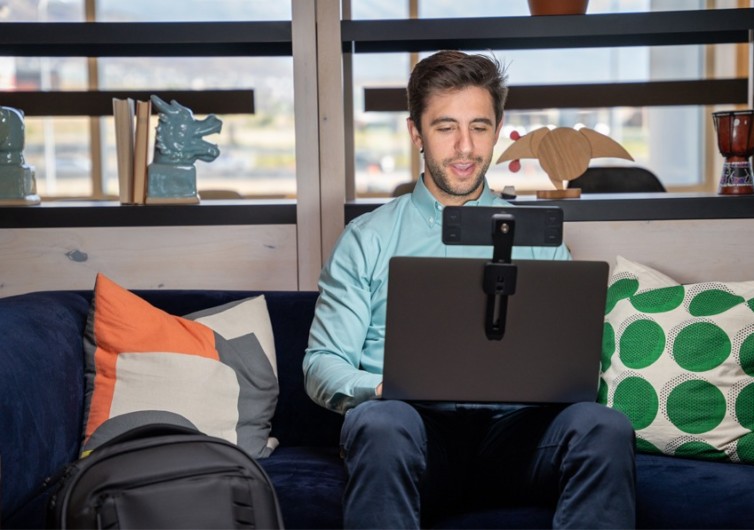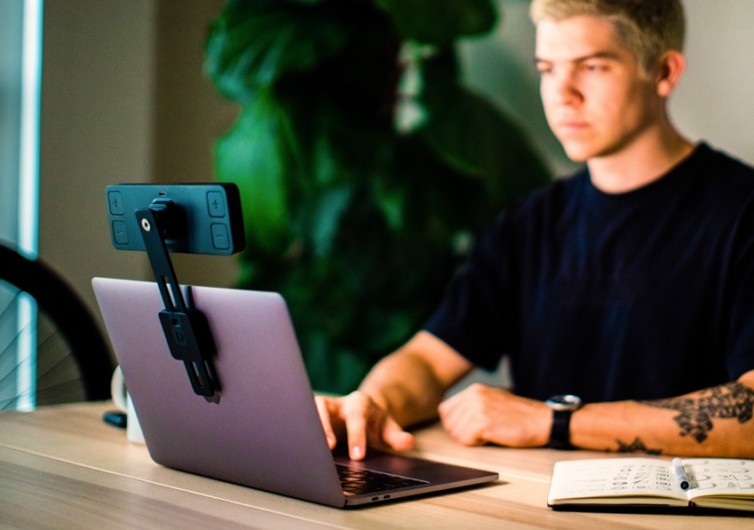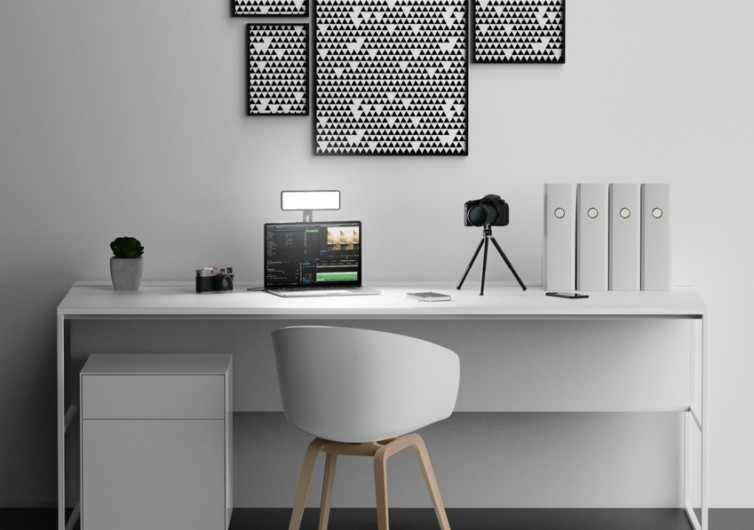 GearHungry may earn a small commission from affiliate links in this article.
Learn more
The Amp Light – Mountable Edge-Lit Webcam Light
Your harsh office lighting could suffice for one Zoom meeting, but now that webcam meetings have become the new norm, the lighting in your workspace can be a constant distraction. Look good, feel good, right? And if you're not feeling your best because of harsh lighting or awkward shadows, your work performance can falter and heighten awareness of how you look during your vlogging or game streaming.
There are webcam lights that can rectify your ego, but most are bulky and don't travel from your home to remote workspaces. The Amp Light Kickstarter by Fuse is a webcam light that travels with you and offers ample lighting versatility and maneuverability, getting the ideal lighting no matter where you are.
The Lighting
The Amp Light doesn't use the traditional 'studio lighting,' which uses a backlit design that sometimes produces blind spots and casts unwanted shadows. The edge-lit design of the Amp Light has 80 bi-color LEDs lighting from the light's edge rather than behind. This type of lighting produces indirect, ultra-soft lighting through diffusion layers.
The bi-color LEDs offer a range of contrast from 6500K white to 2700K Amber. With the four easy-access buttons, you can adjust to the color you want and adjust the brightness from zero to a hundred, with ten levels at 10% increments.
Mounting The Amp Light
The Amp Light is a simple set up. There's nothing trivial about this light, though; the genius mounting system allows you to take your Amp Light wherever you're working that day. There's no screws, clamps, or clips to the set-up of the Amp Light.
Users have two options; first, a 3M strong adhesive monitor mount that sticks to your monitor's back, the top of your laptop, or a low profile weighted desk stand. Each mount connects to a 'neck' with a 360-degree ball magnet on the end. The neck sits in the stand or slides through the monitor mount for an easy setup. Then the Amp Light connects magnetically to the neck. With the 360-degree ball magnet, you can use the light vertically or horizontally, adjust the webcam light to whatever orientation gives you the best lighting.
An additional add-on is available for photographers; a 1/4″ mount that attaches to the flashbulb screw-in on the top of your camera. You can also get a wall mount piece if you have a consistent workspace or office cubicle.
Specs
The 14hr built-in battery is more than enough for a full day's work or even two. It charges with an included USB-C power adapter. Each mount has space for wire management, keeping your workspace free of loose wires and unnecessary clutter. The neck is a straight piece of Aluminum instead of plastic, offering a strong but light attachment and the magnet provides 21.3lbs of pull strength. There will be no mishaps during your Zoom call with your boss or that critical video stream.
Get Your Own Amp Light
Each kit includes an Amp Light, neck, monitor mount, desk stand, USB-C cable, and power adapter—everything you need to get started. The super early bird discount will run you $99. Getting in early will pay off, saving you $40 off the $139 MSRP. If you miss the super early bird, the Kickstarter discount will still save you $10 off the MSRP. Bundle options are available if you'd like two kits for surround lighting or four kits for your office team.
Light Up a Lasting Impression
Make a lasting impression with the perfect lighting; the Amp Light Mountable Edge-Lit Webcam Light makes you look your best no matter your surroundings. There's no worse distraction than yourself. Save yourself from an internal beating over not putting your best foot forward; secure your Amp Light!