GearHungry may earn a small commission from affiliate links in this article.
Learn more
Carnivore Diet Health Benefits
Are you ready to chow down on meat to your heart's content in the diet that consists almost entirely of animal and meat products? With fans of this restrictive diet claiming it has plenty of beneficial health effects including weight loss, we're going to be taking a look at all you need to know about the carnivore diet. You're going to need a strong pair of teeth to tackle this regime, with a typical days meal consisting of eggs, bacon, sardines, turkey sausage, and shredded chicken, and that's just for breakfast!
What Exactly Is The Carnivore Diet
Unlike other popular high protein diets like the Keto and the Paleo, on the Carnivore, all carbohydrates are eliminated. This restrictive Diet only includes meat and fish alongside some other animal-derived food sources such as eggs and specified dairy produce.
Controversial though it may be, our ancestors would have existed on a diet rich in meat and fish. Many people blame the high rate of chronic disease suffered today on the fact that we eat a diet that contains too high an intake of carbohydrates.
How To Adopt The Carnivore Diet
Following the diet is pretty simple but be warned, it is incredibly restrictive. All plant-based food need to be removed in favor of meat, fish, eggs, and some very minimal amounts of low-lactose dairy products. Drinking more water is also recommended, along with bone broth, but tea, coffee and other drinks from plants are discouraged. While we weren't able to find any specific guidelines as to recommend total daily calories or even suggested portion size, it seems that most proponents of the carnivore diet recommend eating as frequently as you feel necessary, just so long as you are only choosing foods from the accepted list. We're specifically talking beef, chicken, lamb, turkey, pork, offal as well as sardines, salmon and white fish.
Amazing Carnivore Diet Benefits
There's still limited scientific research available, but certain sources already show that aided high in protein per day and low in carb can accelerate and promote weight loss. This is primarily thought to be because protein does, in fact, fill you up much quicker, so you're less inclined to grab second helpings. The protein also helps to increase your metabolic rate, thereby speeding up the rate with which your body burns calories for energy.
In the short term, therefore, you could conclude that following the carnivore diet will make you consume fewer calories as well as burning them more efficiently. The problem, however, rises when you are following such a limited diet on a longer-term basis.
Health Benefits Of The Carnivore Diet
High sugar foods aren't exactly packed with nutritional benefits so by limiting the number of cookies, candies, cakes and other high-carb foods you eat from your diet, it does stand to reason that you're making a positive change, since you are almost eliminating sugar. There are definite links between spikes in blood sugar levels caused by high-sugar foods and the prevalence of Diabetes. Limiting your intake of refined carbs and sugary food sources will help with the fight against Diabetes. However, the complete elimination of carbs, which is what the carnivore diet entails, is not necessary, nor is it recommended, when you're trying to control and regulate your blood sugar levels.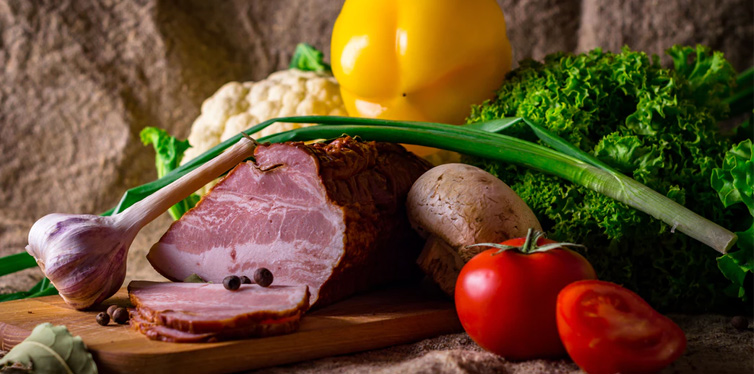 Are There Any Known Downsides Of The Carnivore Diet
Given that this diet does pretty much solely consist of consuming saturated animal fats, there's little surprise that it has been linked to an increase in bad cholesterol which is a known contributing factor to an increased risk of heart disease. That said, more recent studies have indicated that the level is nowhere near as high as was previously believed.
It's not just the cholesterol you need to be concerned with though. Many processed meats are high in sodium, a function of helping to preserve their extended shelf lives. Excessive sodium intake comes with its own risks and has been linked to an increased propensity toward kidney disease and high blood pressure.
Eating Only Meat Limits The Intake Of Beneficial Vitamins And Minerals
While meat does certainly provide nutrients as well as macronutrients, fruits, legumes, grains, and vegetables also contain many additional beneficial vitamins and minerals that your body just can't get from a diet consisting of meat alone.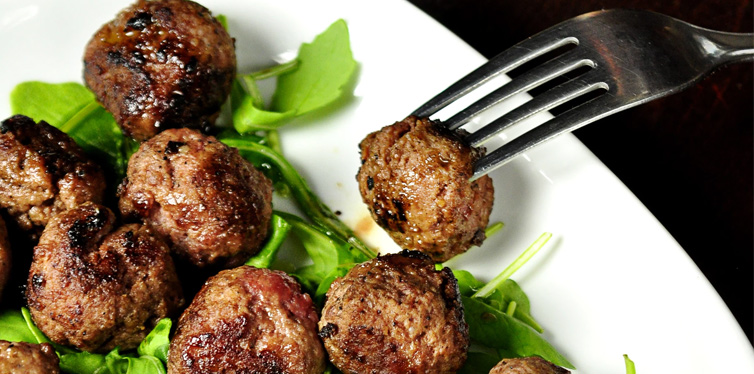 Let's Also Quickly Discuss Fiber
For healthy bowel movements and a strong gut functioning, fiber is needed. The kind of fiber that only plant-based foods can provide. The fact is, if you only eat animal products, you are likely to suffer much more regularly from constipation.
What Kind Of Foods Are Acceptable On The Carnivore Diet
Below is a fairly exhaustive list of the food that you can consume:
Meat; chicken, beef, lamb, pork, turkey, offal
Fish; crab, lobster, salmon, mackerel, sardines, tilapia
Other animal products; eggs, bone broth, bone marrow, lard
Low lactose diary; hard cheese, full-fat cream, butter
Water
Strict followers of the Carnivore Diet also discourage the use of seasonings too. It's safe to say that there's very little in the way of variety when it comes to your meal and snack options.
Foods To Avoid On The Carnivore Diet
If it doesn't originate from an animal, then it's not going to make it onto your weekly grocery list. We're talking vegetables and fruits, grains, nuts, and healthy seeds as well as most beverages except water. While you can enjoy that prime rib of beef to your heart's content, you're not able to wash it down with a decent strong beer!
Conclusion
There are a few potential health benefits of the carnivore diet that are worth quickly recapping. We've listed out the top five for you below.
It's a simple way of eating that doesn't require any complicated calculating of macros or counting of calories. Your weekly food shop is a no-brainer, and you can simply stock up on meat!
Cutting out fiber can reduce the amount go gas and bloating you might personally suffer from and be helpful, especially to sufferers of irritable bowel syndrome.
There is some evidence to link the carnivore diet to a reduction in inflammation.
Your body will go into ketosis quicker, which can accelerate weight loss results.
High protein and high-fat diets can increase testosterone.