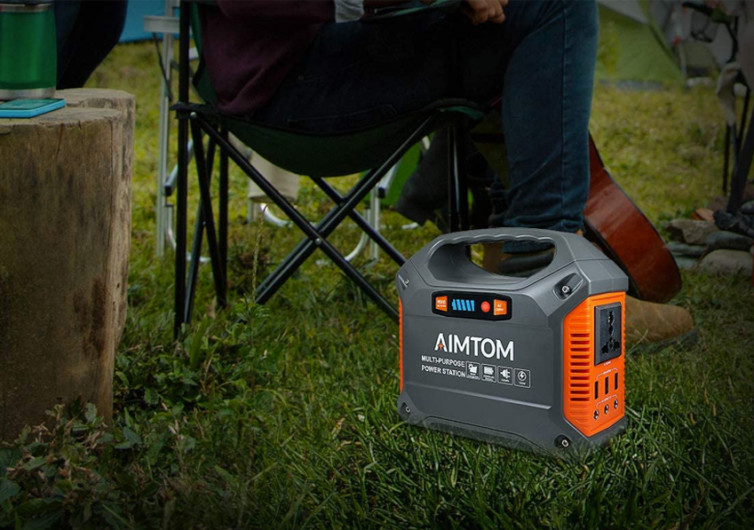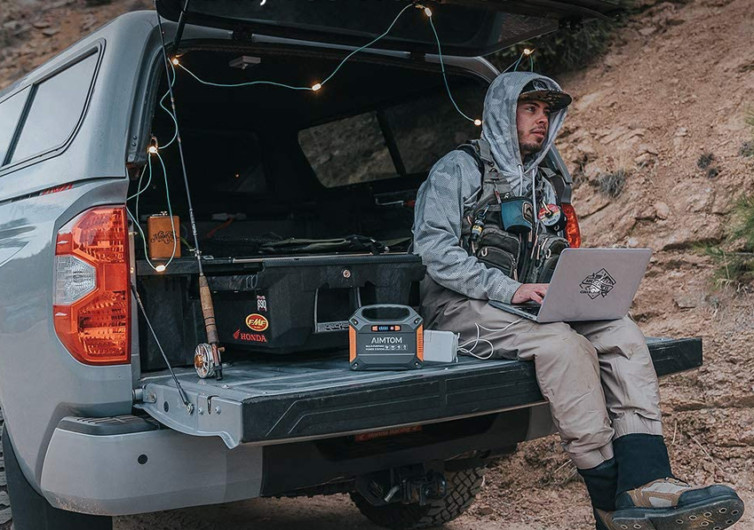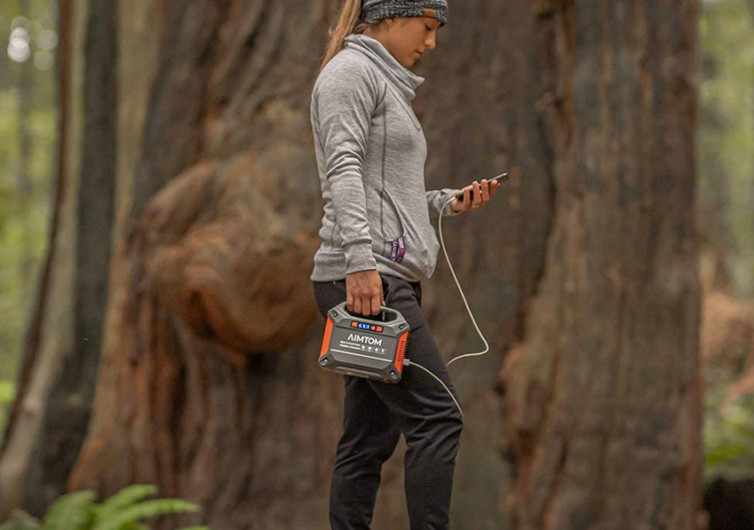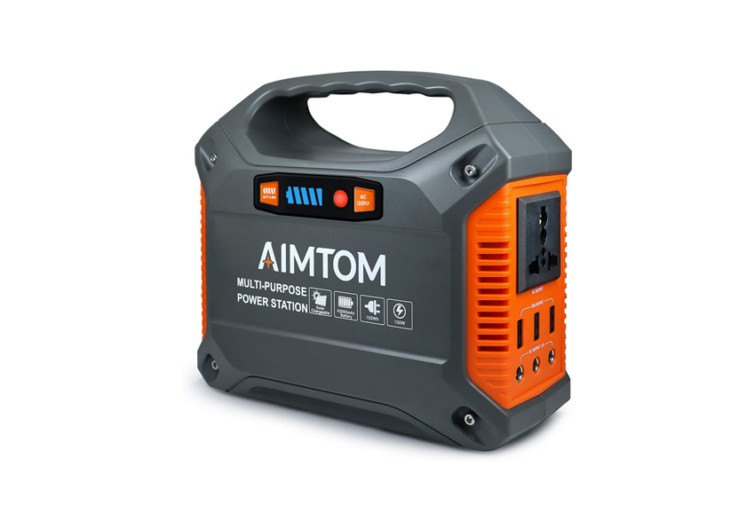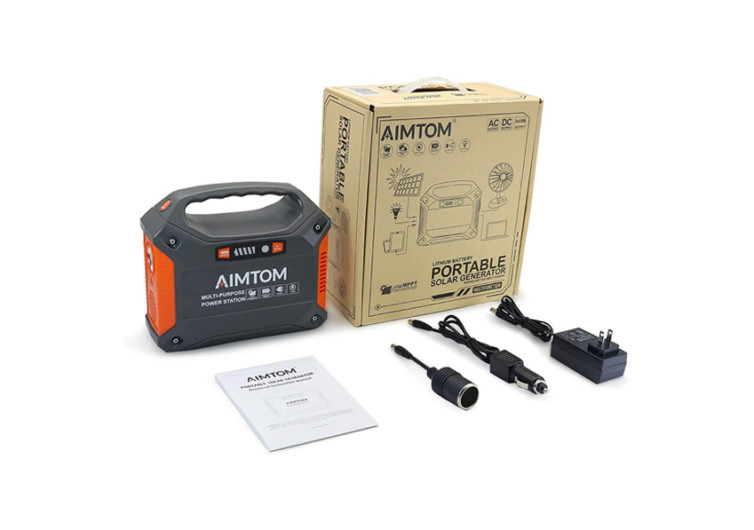 GearHungry may earn a small commission from affiliate links in this article.
Learn more
AIMTOM Portable Solar Generator
Solar power is friendlier to the environment compared to standard fossil fuels, thus solar power is often recommended today as a reliable source of energy. For campers and people who want to make emergency kits, portable generators are also a good device to consider. The Aimtom Portable Solar Generator is produced by a Chinese brand who aims to create eco-friendly devices for consumers. So, as a solar generator, how does this one measure up? Let us see.
The model is light at 3.48 lbs. and delivers 42000mAh of power. This power rating is actually sufficient for running standard devices like phones, tablets, laptops, a mini fridge and even smaller medical appliances like a CPAP unit.
The portable generator also includes a nice array of outlet options for specific energy requirements; for one, it has three 5-volt USB ports for your phones or cameras, tablets and other devices of this size. It also includes a 12-volt output for accommodating appliances that takes up 180 watts of power. The device also features an integrated power inverter.
Recharging the unit can be done in 3 ways; through a matching solar panel, a 12-volt vehicle charger or an AC wall charger.
Another advantage of this generator is it's not noisy so you can use it even while you're asleep. In addition, the device makes use of MPPT or maximum power point tracker which guarantees accurate charging rates.
To further protect your devices from unnecessary voltage, the generator utilizes a battery management system. It also comes with an automatic cooling unit to avoid overheating.
While it is a bit underpowered and takes time to charge, it still presents a good selection of beneficial features which makes it an able candidate for the best solar generator title; the portable type.