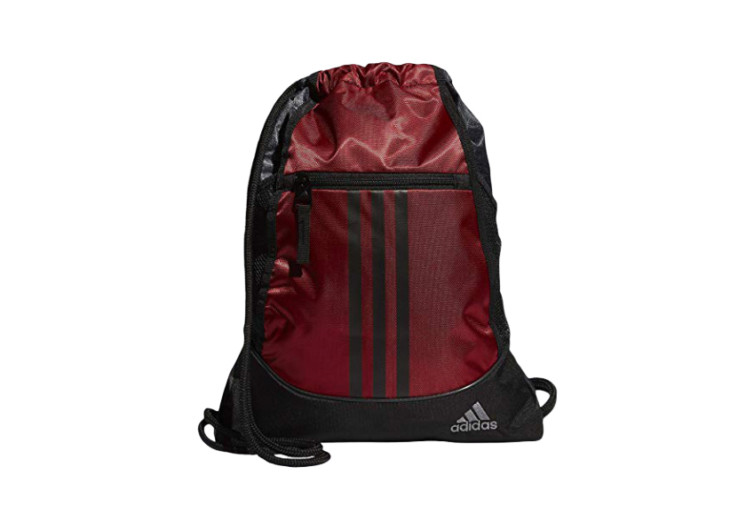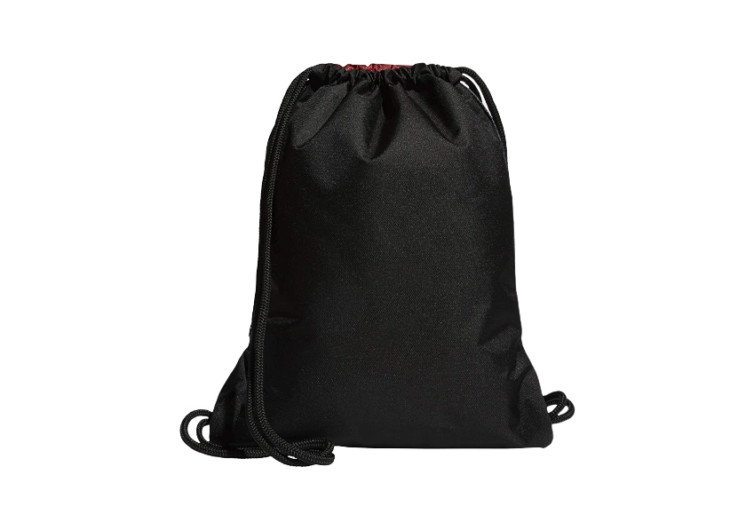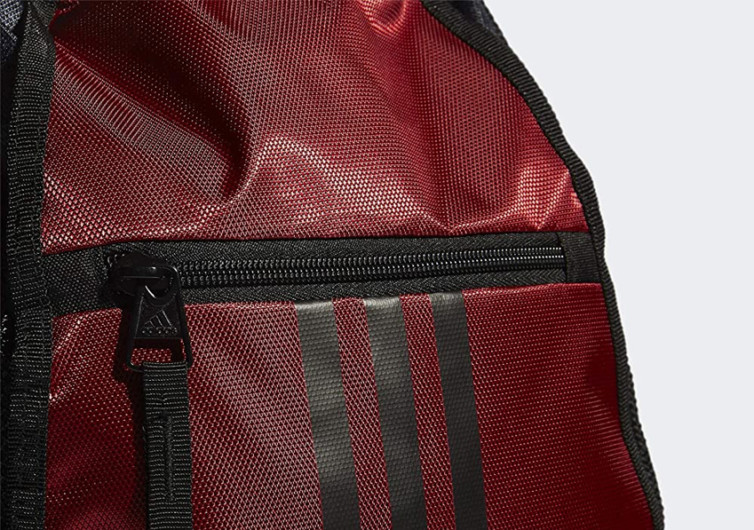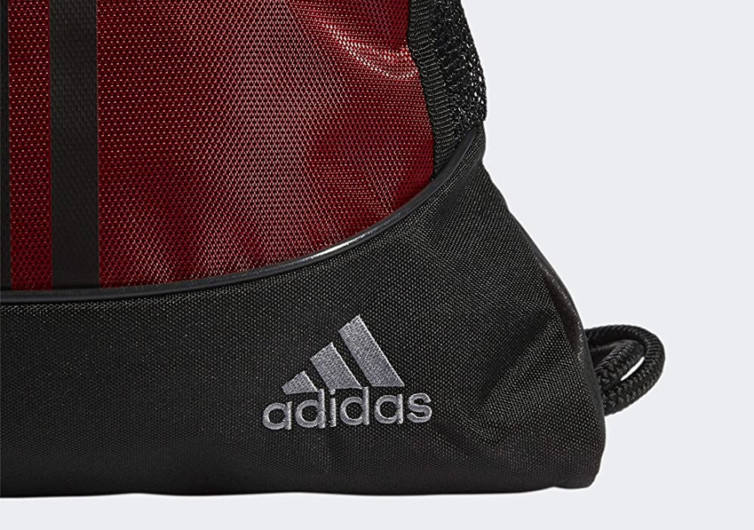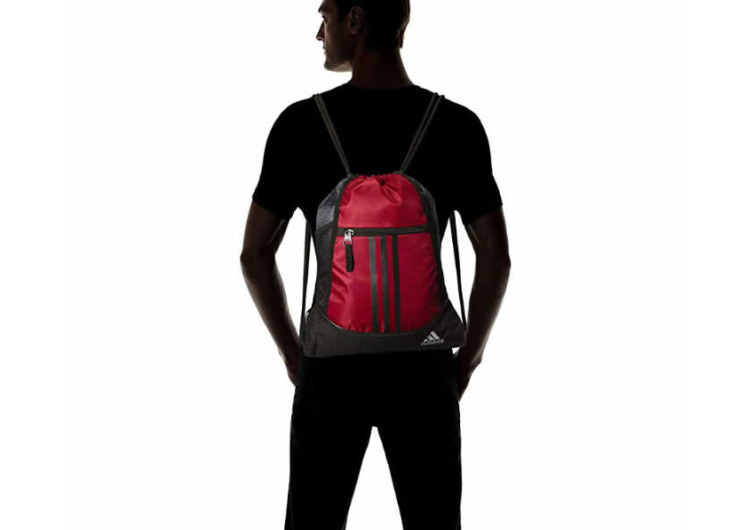 GearHungry may earn a small commission from affiliate links in this article.
Learn more
Adidas Alliance II Sackpack
The Adidas Alliance II is one of the value brands in the sackpack category. The design is pretty decent, with no comical figures or awkward statements, so it can be carried around practically anywhere. The drawstrings are about 10 inches long, just the right length to fit all sorts of builds, from kid to adult users. The quality that Adidas upholds is that of durability and versatility. As for color, extra caution must be observed.
This Adidas backpack is made of 100% polyester, the most ideal fabric for bags because of its water resistance, affordability, and durability. A typical 15×15-inch heavy-duty polyester grocery tote bag can carry up to 20 kg weight. The Alliance II is 18 x 13.5 inches (height x weight), so it can be inferred that this backpack can carry the same maximum weight.
However, like any quality bag, wear and tear happens when heavy loads are carried for prolonged hours. So proper care must still be exercised to maximize the lifespan of this backpack. But the great thing with basic design drawstring bags when there are minor tears is that it can easily be repaired, like replacing zippers or sewing edges.
Another drawback of this bag is its solid structure. To some, this appears as an advantage because the items inside are held securely and organized. It even boasts of outside pockets, both meshed and zipped for easy access to items when traveling or working. But to others who wish to travel light, the inability of the bag to be folded and tucked can be annoying.
This could easily be the best Adidas backpack for light trekkers, gym enthusiasts, blue-collar workers, and any other users that require durable bags for short transits, considering the above-mentioned features.
The drawstrings might be a little bit of concern for those with too many items. When not cautious, these items can slip away especially when the backs are carelessly stored.
Lastly, it's highly possible for the color to fade. It's critical that the user follows the washing instructions like the avoidance of using bleach. With proper care, the Adidas Alliance II backpack can last a decade.