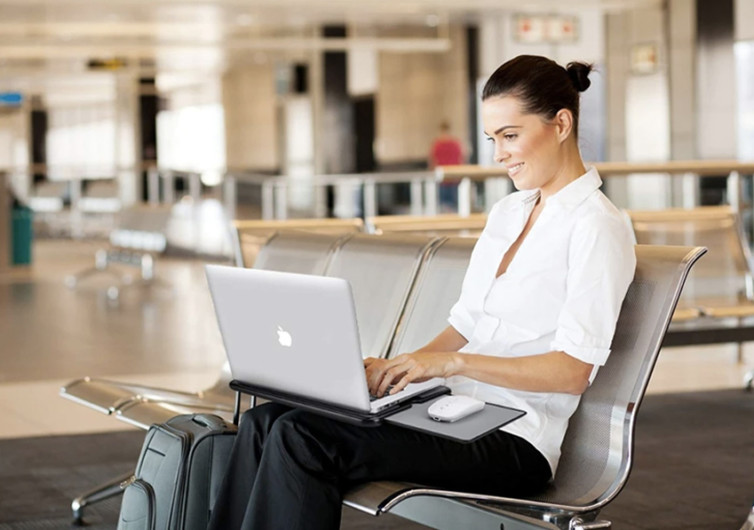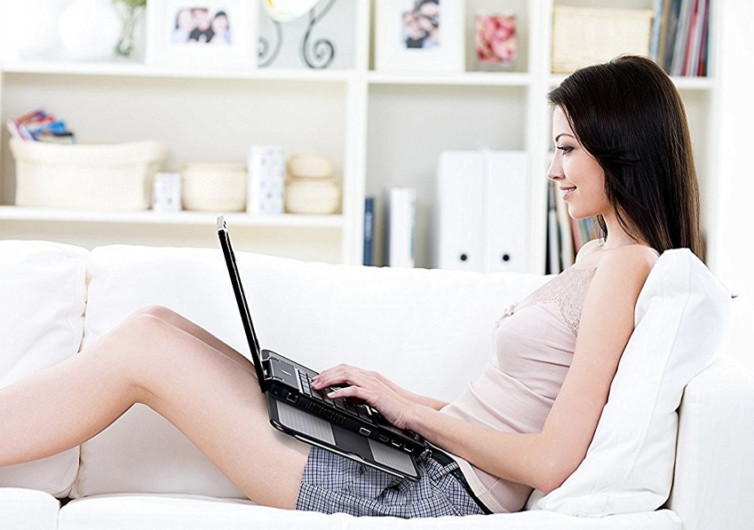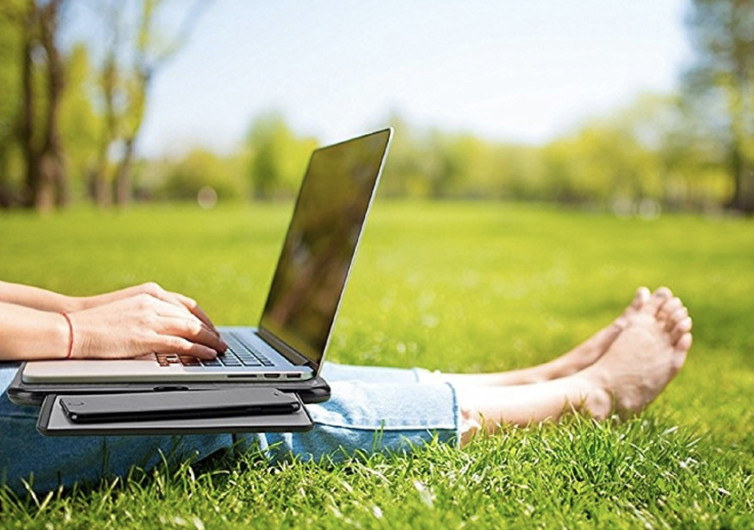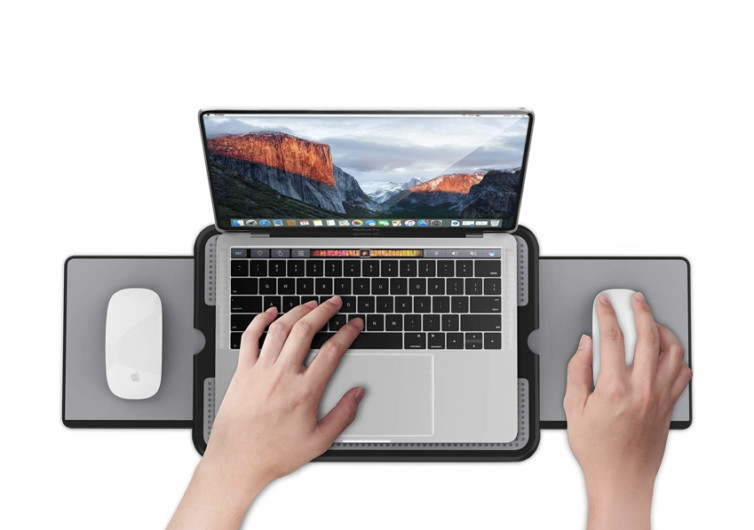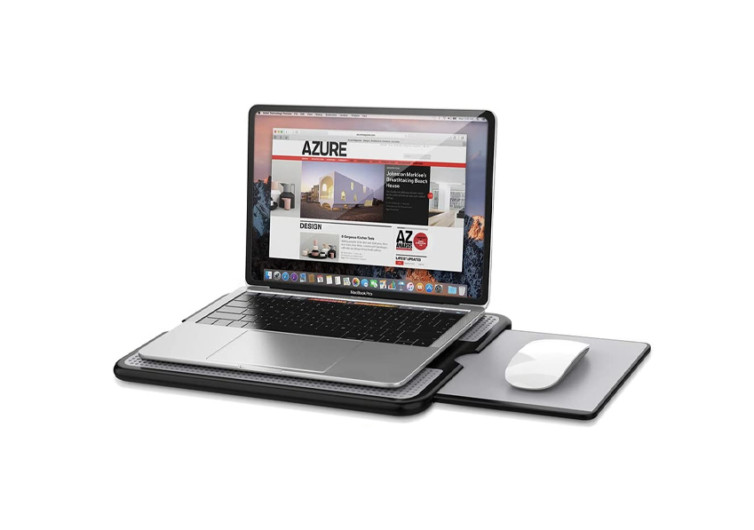 GearHungry may earn a small commission from affiliate links in this article.
Learn more
AboveTEK Portable Laptop Desk — A Work-From-Anywhere Essential
For so many of us working from home, sitting at a desk isn't always our first choice. Yet posting up on the sofa for hours knows has its disadvantages — the discomfort of a hot laptop, the lack of a flat surface to support mice. What's the solution? AboveTEK's portable lap desk with a retractable mouse pad tray.
This portable lap desk allows you to work wherever — on the plane if your laptop is too large for those flimsy tray tables; on the bus to give you a headstart on the day; outside after classes; from bed — the workspace potential is bountiful. The freedom that AboveTek provides with this handy workspace pays for itself.
Oh, did we mention it's only $33.99? You're welcome.
Features & Benefits
This portable lap desk works with laptops as wide as 15.7 inches, although the desk itself only measures 14.2 inches wide. Two anti-slip rubber strips along the top of the desk prevent your work from sliding off as you get comfortable on the couch. The silicone and plastic base serves as a heat shield for your legs and fabric surfaces while ventilating the bottom of your laptop to regulate its temperature and protect circuit boards. It's lightweight, just 2.2 pounds and 0.6 inches thick, and is easily stored in a laptop backpack, briefcase, or messenger bag when you're on the go.
What helps this lap desk stand out is the retractable mousepads located on either side. This feature not only serves right- and left-handed users equally but allows you the freedom to stow the mouse pad for transit securely.
Disadvantages
While an overwhelming majority of users sang praises of this portable lap desk, a few reviewers expressed some notes of concern. For users with larger laptops (15.6 inches or more), the anti-slip rubber pads were not always effective. The larger the size and weight of the laptop, the more prone it will be to shift around on the desk.
The only other concern was that the mouse pad was not exceedingly large, and it could be too slippery for some highly sensitive mice. The mouse pad measurements come out to 7.38 inches by 6.13 inches, which is large enough for normal mouse use. However, this is something to note if you tend to move your mouse in wider circles.
Bottom Line
All in all, we would recommend this lap desk for most laptops, but find that it works best for laptops under 15 inches. We love the versatility of the retractable mousepad and much appreciate any desk that keeps our work machines from overheating.