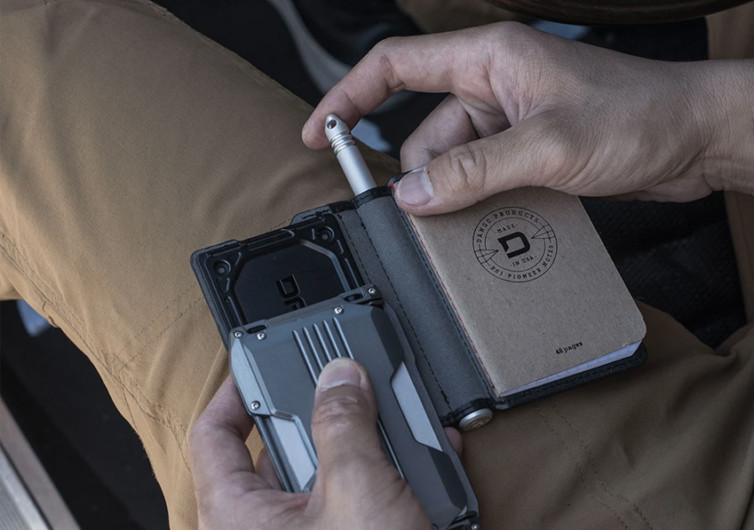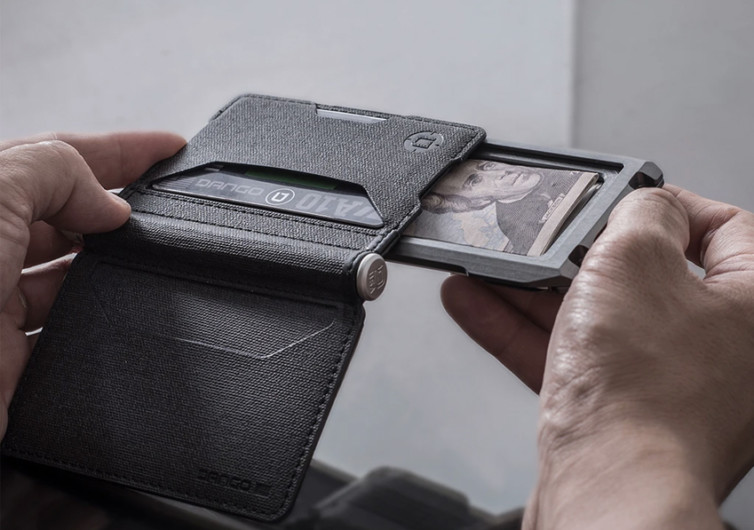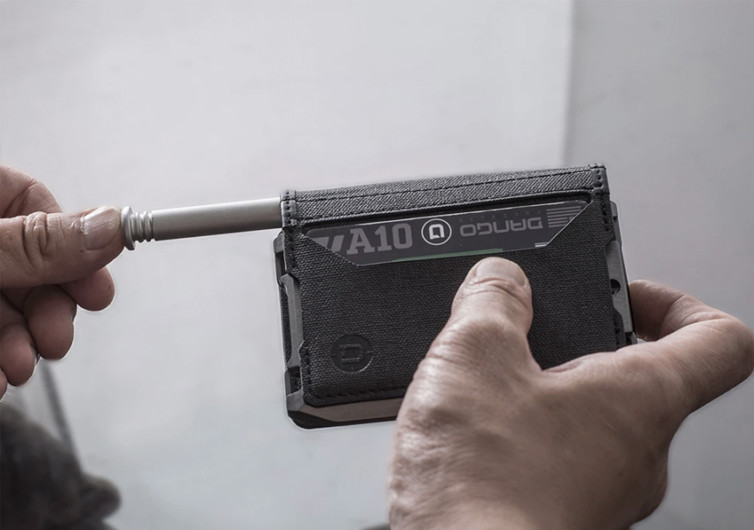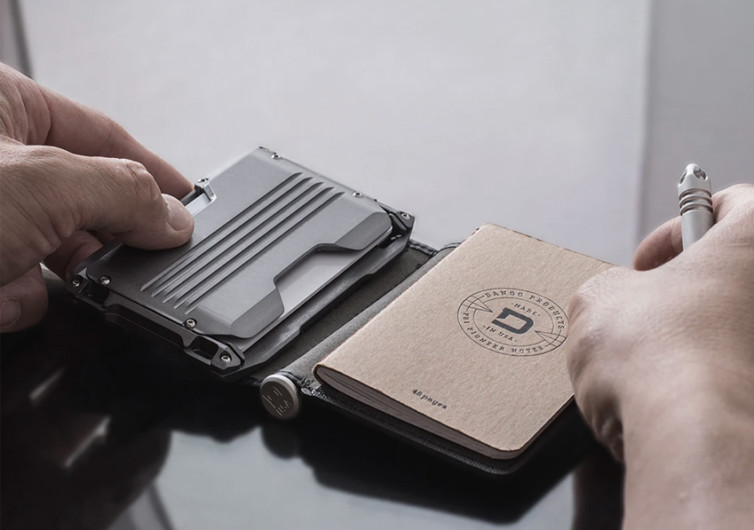 GearHungry may earn a small commission from affiliate links in this article.
Learn more
A10 Adapt Bifold Pen Wallet
Looking for an RFID-blocking wallet that doubles as a pocket-sized notebook? Look no further than the A10 Adapt Bifold Pen Wallet. Less than five ounces — including an anodized aluminum pen and 48-page notebook — this wallet is your lightweight option to keep your information safe and organize your contents.
Features
The adapted RFID wallet and notebook can hold up to 13 cards, including the chassis pocket and the ID display case. While the wallet chassis build features lightweight aluminum, the DTEX-textured exterior notebook holder holds a polycarbonate sliding plate that holds cards or cash. The silver anodized aluminum Dango Pen comes in handy for scribbling notes on the 48-page notebook, while a strong paracord keeps this wallet close by when you need it. This wallet is water-resistant, scratch-resistant, and flexible to meet the needs of any user. The all-aluminum wallet chassis construction blocks RFID readers to keep your private information secure from would-be identity thieves. With the wallet chassis and bifold combined, this wallet measures 4.16 inches (105 mm) long, 3 inches (78 mm) wide, and 0.75 inches (19 mm) thick. Without cards, this wallet weighs 4.8 ounces.
Benefits
This wallet is an excellent option for those who want identity security, plenty of storage space, a durable pen, and a convenient notebook on the go. If you want to go ultralight, slide the wallet chassis out for easy and secure card access. An easy-access ID card holder comes in handy for public transit commuters and secure-site employees alike, no more flipping through every card in your wallet or wearing an irritating lanyard. With space for 13 cards, you won't miss a beat no matter where you go or what you need to carry with you. This wallet adapter fits with Dango's A-series wallets exclusively.
Disadvantages
While this wallet is certainly lightweight (before you weigh it down with cards and cash, that is), it's not the most compact wallet on the market. Users may find it aggravating if their pants pockets aren't large enough, and it becomes too large to carry around on your person comfortably. That said, the added security, space, notebook, and pen make the added bulk an easy trade-off for us. It's certainly not the most budget-friendly wallet, but the $139 price tag is worth the peace of mind that an RFID-blocking wallet can provide.
CHECK PRICE ON DANGOPRODUCTS.COM