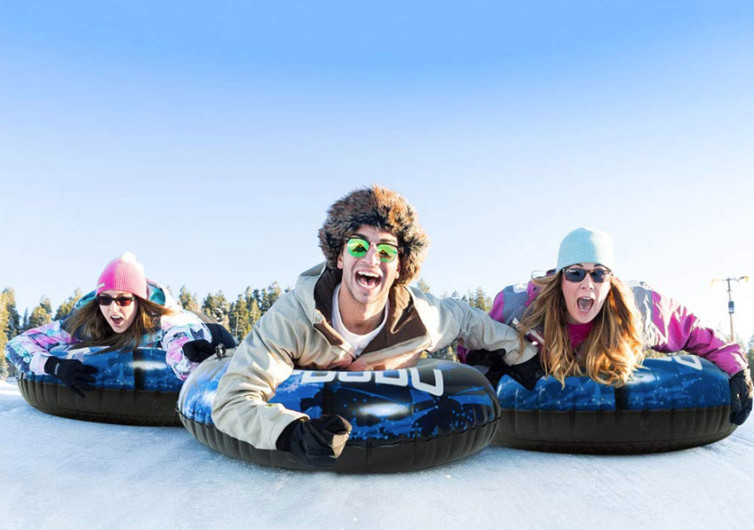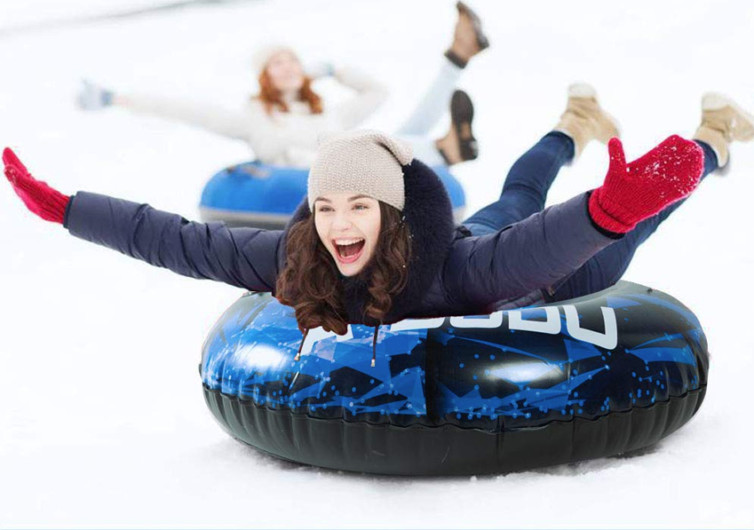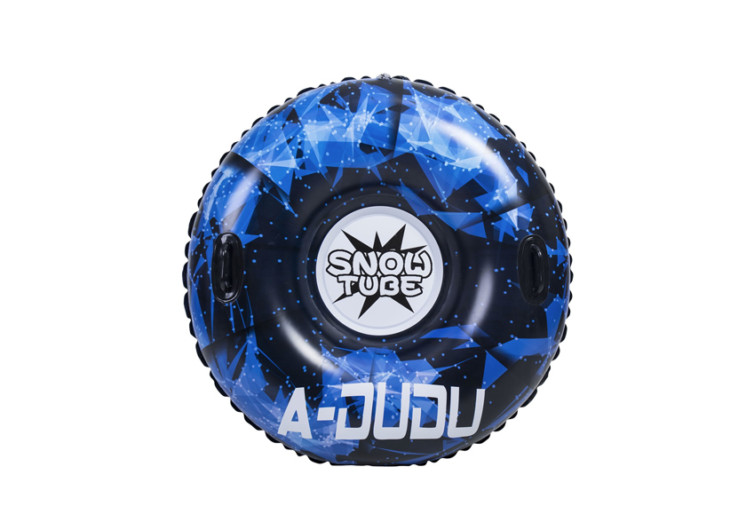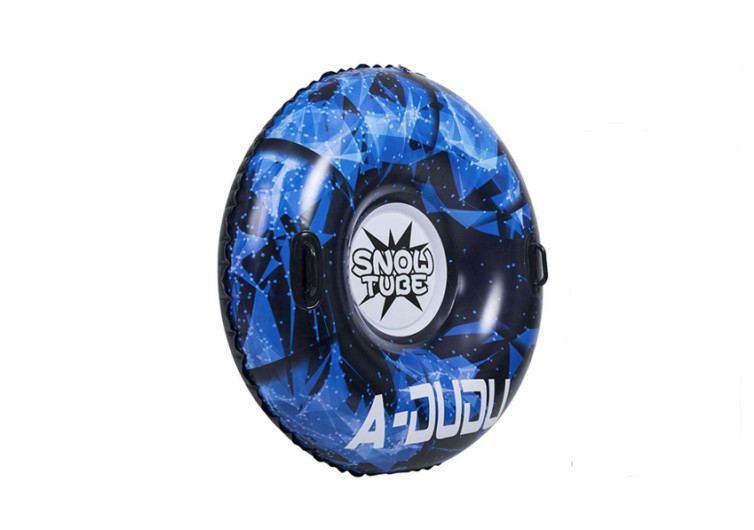 GearHungry may earn a small commission from affiliate links in this article.
Learn more
A-DUDU Snow Tube
A-DUDU reinvented its snow tube to make sledding in the snow more fun and a lot safer, too. It is large and tough enough to accommodate adults for more fun in the snow.
This inflatable ski tube comes with additional reinforcements in its construction. It uses two layers of durable PVC material combined with an advanced seaming technique. Not only is the ski tube stronger and more durable. It is also now faster. The bottom surface is slick enough to allow the tube to glide effortlessly over snow. It is also extra-tough, capable of standing up to wear and scratches.
The 47-inch wide snow tube can accommodate a 500-pound person with ease. The center seat has a diameter of 12 inches. It is large enough to safeguard children. A-DUDU also reinforced the pair of grab handles. It makes for a safer ride down the snowy slopes. The grab handles will never tear apart from their respective attachments no matter how much pulling force the person applies.
Inflating the A-DUDU is also easy. One can have it ready in under a minute. It does not work well with high-pressure systems, however. A-DUDU recommends using an ordinary hair dryer to inflate the tube. You can also use an ordinary hand or foot pump to inflate it. However, this will require a port adaptor. The inflation port comes with a double locking valve. It guarantees a long-lasting airtight seal for the tube. Deflating the A-DUDU is also effortless. There is a small hole at the bottom of the ski tube. This allows the more efficient discharge of air.
The A-DUDU Snow Tube is a much more fun and safer way to enjoy sledding down the snowy slopes with the family. It is strong, durable, and comes in fun colors and designs for a fantastic day at the slopes.