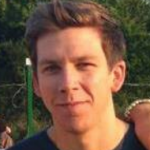 Avocado For Weight Loss
Avocados have gained a sort of celebrity status in the world of healthy eating. Their popularity grew rapidly in the last couple of decades, which is pretty surprising considering that they've come to our lives not so long ago.
Although America was discovered in the 15th century, it took a lot of time for the Europeans to fall in love with this fruit. To be fair, they had other priorities – tobacco, chocolate, and of course, the Aztec Gold.
But, even when people started farming avocados for mass consumption, they still failed to do well on the market. So, what made people realize how awesome this fruit actually is? Its health benefits, of course!
Avocado is a true superfood that has literally hundreds of suggested health benefits. Some of those are still anecdotal, while some have been proven by real scientists. The latter ones are the benefits we want to talk about. So, here are eight of them!
1. Avocados are Good for Testosterone
Here's an interesting avocado-based trivia – this fruit's Aztec name translates to English as "testicle". It's all due to the shape of avocados, not because of the fact that this fruit can increase the testosterone levels. But, it definitely can!
Among many other things, this hormone is responsible for anabolism, that is, muscle-building. Testosterone can also regulate the metabolism of fat in your body, helping you to get rid of the love handles. It's also the one hormone that controls your libido. In simple terms, it can make you feel horny. But, even that isn't the best thing about avocados and their testosterone-boosting properties.
What's really good about them is that they won't get your test levels over the top, as anabolic steroids would. What this basically means is that you don't have to worry about any downsides – like gynecomastia (man boobs), male pattern baldness, and so on.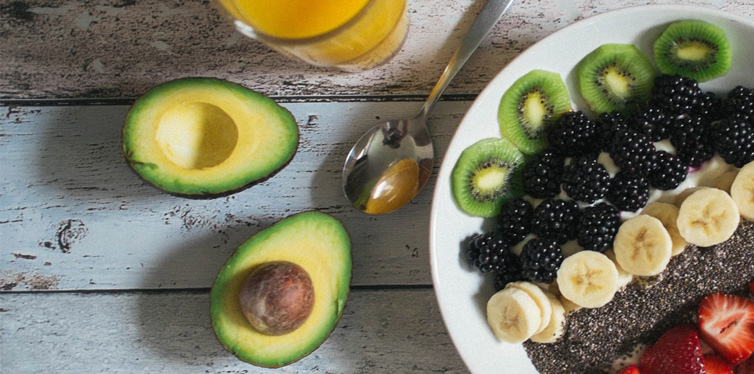 2. Avocados are Great for Your Heart
The reason why eating avocados can increase your testosterone levels is that they're very rich in monounsaturated fats. These fats will raise the levels of the good cholesterol (HDL), which, in turn, will promote the production of testosterone.
The same fats will also have a great impact on your coronary health for the basically same reason. You can think of the HDL cholesterol as Batman and the LDL cholesterol as the Joker. The two are fighting over Gotham, which in this analogy is your heart. But, you need to help Batman win this battle; as if Joker takes over Gotham, you're gonna get a heart attack.
The easiest way to raise the levels of the HDL cholesterol is to increase the intake of foods rich in monounsaturated fats. And one of the foods with the highest percentage of this kind of fat is avocado. There are more than 15 grams of monounsaturated fats in a single cup of sliced avocado! This is nearly half the amount recommended by doctors.
3. Avocados are Great for Your Overall Health
Thanks to the fact that they're packed with vitamins and minerals, avocados can help prevent a number of health issues. The same is the reason why they can boost your immune system, making you resistant to all kinds of viruses and bacteria.
To give you an idea how nutrient-rich avocados really are, here's a little list you need to check out:
Pantothenic acid (B5) – 1.389 mg per 3.5 oz (28% Daily Value)
Vitamin B6 – 0.257 mg per 3.5 oz (20% Daily Value)
Folate (B9) – 81 μg per 3.5 oz (20% Daily Value)
Vitamin K – 21 μg per 3.5 oz (20% Daily Value)
Potassium – 485 mg per 3.5 oz (10% Daily Value)
Avocados also have a decent amount of vitamin E, vitamin C, magnesium, potassium, and even zinc. On top of that, they contain a very low amount of sodium, a mineral that's known to raise the blood pressure levels and cause many other health problems. Finally, avocados also have a pretty low caloric value, so if you're trying to lose weight, they will be your ally.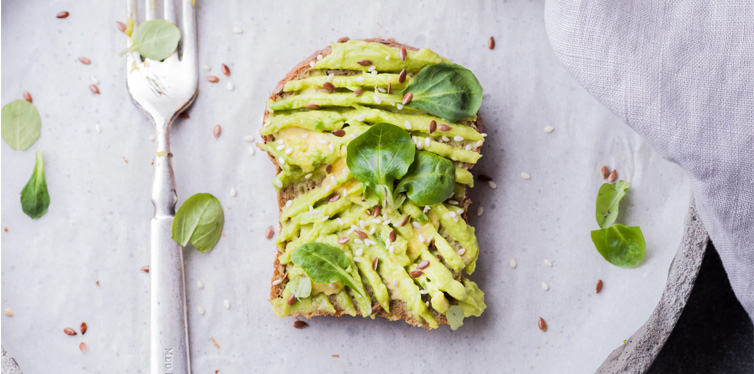 4. Avocado is a True Keto Food
In the last couple of years, people have gone crazy about low-carb diets, especially keto, which is the one that promotes a higher consumption of fat. How it works is that by increasing the amount of fat in your diet, while limiting carbs, your body is gonna switch its main energy source – it will start burning fat, including the one stored on your butt, belly, hips, and so on.
And to get the best results, you are advised to eat the foods that contain healthy fat. The fat in question is the monounsaturated fat. Polyunsaturated fat is also good for you, but the type of fat you should really avoid is the saturated fat.
Luckily for you, avocados are full of healthy fats, with only a small percentage of the bad ones. And there's a lot of fat in avocados. One medium-sized avocado has about 30 grams of fat! So, if you're keeping a keto diet, you will have to add avocado to your food list.
5. Avocados Make You Feel Full
Another reason why avocado is precious for those on weight-loss diets is that this food makes you feel full. Thanks to its high content of fat and its peculiar taste, avocado has the power to suppress hunger. So, a good advice is to have an avocado ready whenever you feel munches between meals.
Although this is something you can test on your own, the so-called fullness factor of avocados has been proven by scientists. There's the satiety index, a measurement used to determine which foods make you feel full more than others. According to the people who developed this system, avocados are near the top of the list.
Actually, there are only a couple of foods that can suppress hunger better than avocado. Boiled potatoes, for example, are one of those. Obviously, avocados seem like a much tastier choice.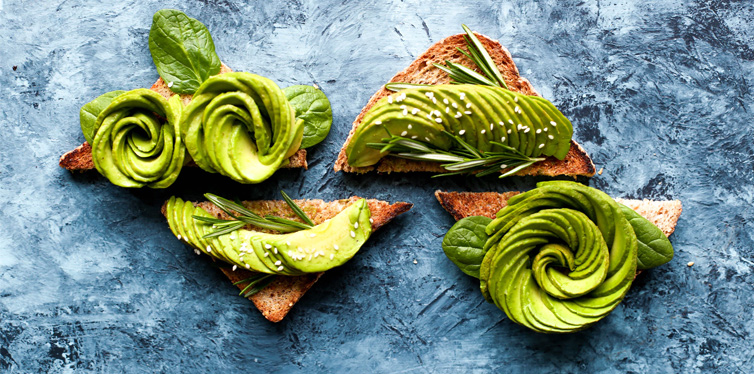 6. Avocados Help with Detox
Almost 10% of avocado is made of carbohydrate. It's not much, but if you're on keto or some other low-carb diet, you need to keep track of every gram. Well, we got some good news for you – most of those carbs are actually made of dietary fiber. And the thing about dietary fiber is that it has no nutritive value. Basically, it runs through you.
Because it goes through you quickly, dietary fiber helps with intestine detox. Of course, the high fiber content isn't the only reason why avocados are recommended for detoxification. They're also rich in vitamins, minerals, and healthy fats, all of which can flush away the toxins.
And as you've learned in this article, avocados make you feel full. Because of this, you won't feel moody while keeping a detox diet. Speaking of diets, detox plans can be very restrictive, so eating avocados might be a solution not to deprive your body of essential nutrients.
The fact is that there aren't many other foods that contain such large amount of a number of different nutrients. Basically, what we're saying is that you could survive eating nothing else but avocados.
7. Avocados Can be Very Tasty
Here's a little fun fact for you – people used to think avocado was a type of a pear. Back in the day when avocados were first introduced in the United States, people used to use it for cakes and sweets. But, that obviously didn't go well, so the avocado suppliers had to do something about it. The sellers then started giving away leaflets explaining that avocado is not a fruit in the traditional sense of the word.
They also started recommending dishes and providing recipes that have avocados as the main item. One of those is, of course, guacamole sauce. It's easy to make, taking about 10-15 minutes to complete. So, you have no excuse to eat guacamole only during the Super Bowl Sunday. And please, stay away from chips.
You can use avocado slices in salads, or fry/cook together with meat. You can even add avocado to stews and soups. Of course, there's also the avocado pizza. Actually, you can put avocado chunks wherever you want. The flavor of avocados shouldn't ruin the taste of the dish, so feel free to experiment a bit on your own.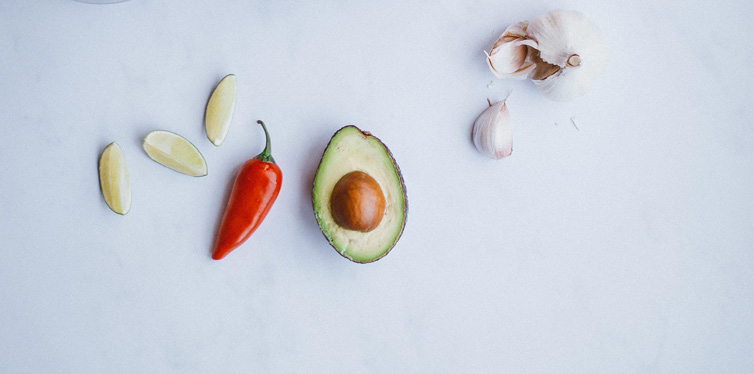 8. There's Nothing Bad About Them
Fruits like apples, peaches, oranges, are full of sugar, which can make you fat and cause all kinds of health problems. Nuts are full of carbs, which can wreak havoc on your waistline. Meat, eggs, and cheese, all contain a high percentage of bad cholesterol. So, is there a food that you can it on a daily basis, without any concern? You've guessed it right – avocados!
Okay, to be completely frank, there is one concern – allergies. Although very rare, avocado allergies do exist. The good news is that the symptoms are not too severe. But if you had it, you would probably know by now. So, it's pretty safe to advise you to make avocado a staple of your diet regimen.