GearHungry may earn a small commission from affiliate links in this article.
Learn more
Meat Free Food Rich With Protein
Wanna bulk-up for the summer? Then you need to make your diet protein-rich! In fact, many bodybuilders go by this rule: 1g of protein per one pound of body weight. Or, if you're using the metric system, it's 2.2 grams per kilo of your body weight.
And you want to lose fat as well, you gotta stay away from high-calorie carbs and unhealthy fats – in one word, you need to eat quality protein, a lot of it.
So, where can you find a source of quality protein? The obvious answer is: in lean meat. In lean meat like venison. But, what are you supposed to do if you don't want Bambi's mom to die in order for you to gain lean muscle?
Well, we have some really good news for you – meat isn't the only type of food that packs serious protein! To back this claim, we present you some of those foods. With no further ado, here they are!
1. Eggs
There are about six grams of protein in a single chicken egg. But not only are they rich in protein, eggs are also full of many other nutrients essential for your health. For instance:
One eggs accounts to 10% of Recommended Daily Intake of Vitamin D
The same goes for Vitamin B-12
Vitamin B-6 amount per egg is about 5% of the Daily Value
Vitamin A – also 5%
There's about 5 g of fat per one egg
Although there's an ongoing debate on how many eggs should you eat every week, it seems that the physicians are leaning towards the higher end. It's true that eggs contain a lot of fat, but we're talking about healthy fats that are actually good for your coronary system. Sure, if you wanna play it safe, you can always still to the egg whites only.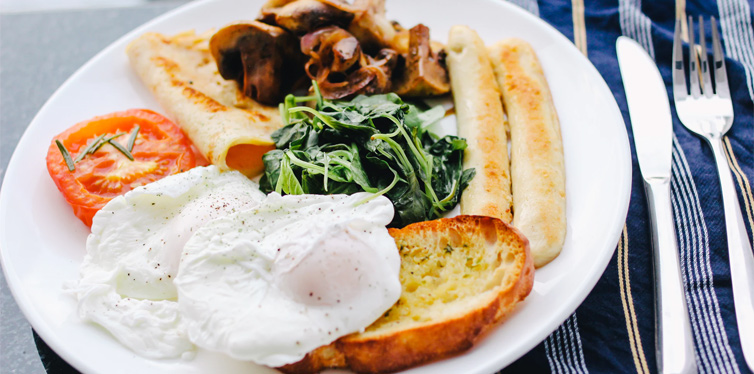 2. Dairy
All dairy products contain protein of the finest quality. But, they do differ in the amount of protein. For example, regular milk contains about 8-9 grams of protein per cup (~250 ml), while Greek yogurt comes with almost twice that figure.
A great thing about it is that it has basically the same amount of carbs and fats as milk. Furthermore, yogurt also contains probiotics, a type of bacteria that can improve the health of your digestive system.
And if you're on keto or some other high-fat low-carb diet, you gotta start eating cheeses! For example, almost 40% of parmesan is made of protein, while 30% is fat. The bad news is that most of that fat is the so-called saturated fat, which can increase the levels of bad cholesterol.
For that reason, you might wanna move your focus to types of cheese with a bit lower percentage of fat. But, don't worry, they're also keto-friendly. To spare you the trouble, here are the best cheeses for building lean muscle:
Cream Havarti: 30% protein– 18.5% fat – 1.5% carbs
Gruyère: 30% protein– 32% fat – 0.5% carbs
Mozzarella: 28% protein– 17% fat – 3% carbs
Emmental: 28% protein– 28% fat – 1% carbs
Gauda: 25% protein– 27% fat – 2% carbs
Camembert: 20.5% protein– 22.2% fat – 0.1% carbs
Brie: 20% protein– 25% fat – 1% carbs
Feta cheese: 14% protein– 21% fat – 4% carbs
Ricotta: 11% protein– 13% fat – 3% carbs
As you can see, cheese packs some serious protein. Actually, certain types of cheeses have a higher protein percentage than some kinds of meat that bodybuilders swear by. For example, chicken breasts contain 31% protein, which is less than what parmesan packs.
3. Nuts
Let's start with the bad news – using nuts as your main source of protein won't do you any good. These are the so-called 'complimentary' proteins, meaning that they don't contain enough of essential amino acids, the ones needed for building muscle.
On the bright side, you probably didn't plan to eat nuts with every meal anyway. Instead, you can use them as a high-protein snack.
Another great thing about them is that they're full of zinc, a mineral needed for boosting testosterone levels. So basically, nuts are great for your nuts!
And if you're wondering what kind of nuts you should go with, here's our selection:
Almonds: 21g of protein & 3.2 mg of zinc per 100g
Cashew: 18g of protein & 5.78 mg of zinc per 100g
Walnuts: 15g of protein & 3.09 mg of zinc per 100g
Hazelnuts: 15g of protein & 2.8 mg of zinc per 100g
Brazil nuts: 14g of protein & 4.06 mg of zinc per 100g
You'll notice that we didn't include peanuts in our list. Why? Cause they're not nuts! Peanuts are legumes, which are our next topic.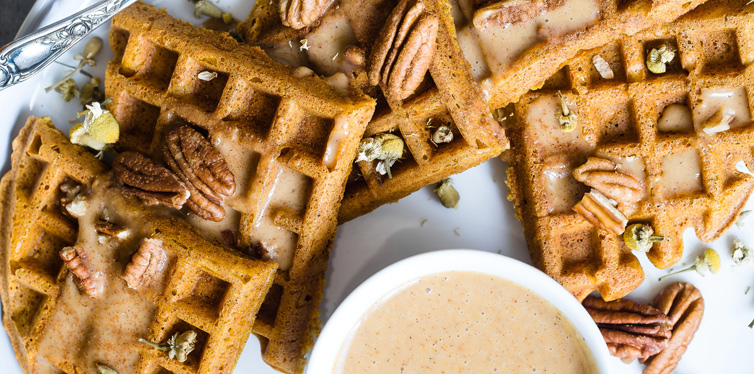 4. Peanuts and Other Legumes
If you like peanut butter, you will be thrilled to hear that this type of legumes has a higher protein content than, let's say, pork. Unfortunately, it also contains more fat than pork, believe it or not.
So, cool down on stuffing yourself with peanuts, but surely, always pick them over snacks like chips or crackers!
Apart from peanuts, other legume sorts also deserve your attention. Chickpeas are a good choice, considering that they have about 18 grams of protein per a 100-gram serving.
And there's soybean as well, with 36 grams of protein per 100 grams. Unfortunately, same as in the case of nuts, this type of protein is also not too great in terms of amino acids.
5. Beans
With approximately 20 grams of protein per a 100-gram portion, beans are a great choice for those who want to build muscle. Beans are also a great choice for those who want to stay away from high-fat foods.
Unfortunately for Atkins fans and those on other types of low-carb diets, beans contain quite a lot of carbohydrate. The good news is that a big chunk of those carbs is made of dietary fiber, which does not have any energy value. In simple terms, dietary fiber won't get turned into body fat.
Speaking of dietary fiber, a type of food that's super-rich in it is the whole-grain! And some whole-grains are also very rich in protein, which is why they deserve a whole list entry just for them.
6. Whole-Grains
Chia is the king of whole-grains. His majesty contains 16.5 grams of protein per a 100-gram serving, together with about 30 grams of fat (healthy fats mostly) and 42 grams of carbs. That might seem a lot, but nearly all of those carbs are actually dietary fiber.
Other protein-rich whole-grains include flax (18 grams of protein per 100 grams), oats (17 grams), quinoa (14 grams), buckwheat (13 grams), and so on.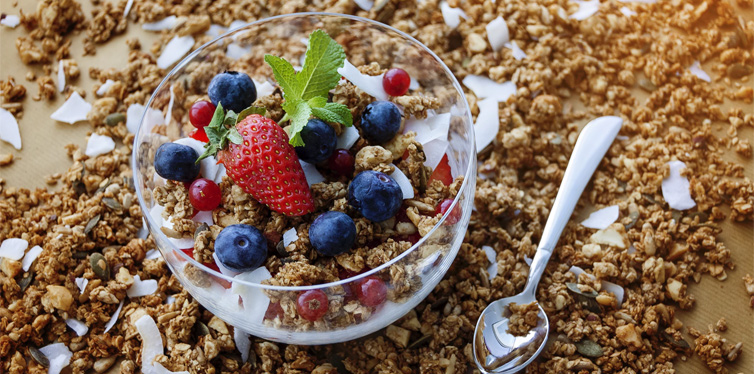 7. Kale
Kale is probably the vegetable with the highest protein percentage. It's also full of vitamins and minerals, so you can eat it on a daily basis.
Another great thing about kale is that you can use it in all kinds of meals – soups, stews, salads, and so on.
8. Whey Protein
As the name suggests, whey protein powder is made of whey, meaning that no cow has died in its production. This is a meat-free protein source that contains more of protein than literally any type of meat.
Furthermore, the whey protein has a kind amino acid profile that can't be matched by any other protein source.