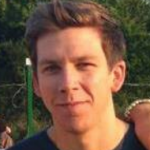 Support us! GearHungry may earn a small commission from affiliate links in this article.
Learn more
Ways To Improve Your Gaming Experience
Computer games have become a popular entertainment channel. A study by the European Mobile Game Market shows that there are about 2.5 billion gamers around the world. In fact, the next few years is likely to see explosive growth in this industry. BestTheNews's study shows that the video games market is expected to be worth over $90 billion by 2020, up from $78.61 billion in 2017.
All this clearly shows that the gaming industry is spreading its wings and will soar over the next few years. If you're into gaming, all this is good news for you because it means you'll have more choices in terms of video games as well as other tools that will truly enhance your gaming experience.
That said, here are seven simple tricks to enhance your gaming experience.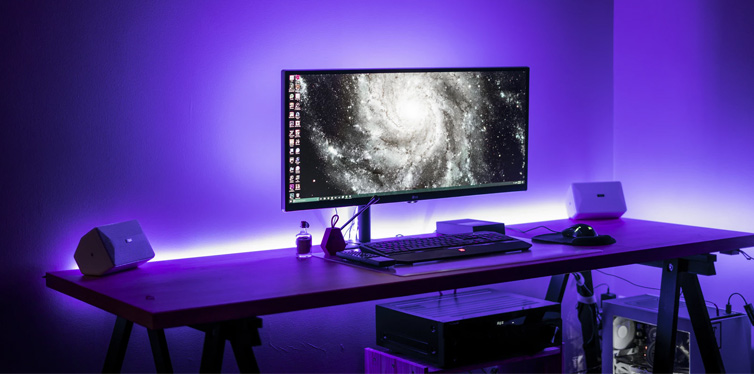 Improve your focus
One of the things that you probably won't associate with gaming is focus. For many of us, we are already so glued into the game, so anything that happens around us doesn't disturb us. At least that's what we think.
The reality, unfortunately, is slightly different. When you do other things while playing, your focus gets divided. For example, let's say you listen to music while playing a game. A lot of people do this because it is enjoyable for them. But then, what happens is their focus gets divided between music and game, so much that they are unable to fully focus on the game.
Though listening to music while playing a video game is not bad by itself, it can reduce your focus and thereby the experience that you gain purely from playing. In this sense, your gaming experience is greatly reduced when you multi-task simply because humans are not wired to do multiple things at the same time.
Many scientific studies have been done to prove that multitasking and human brains never go together. Probably, one of the most famous experiment is asking a person to drive a car in a controlled environment while talking over the phone. There are many obstacles kept in the path of the car that the driver has to maneuver while driving. No one has passed this test so far.
This goes to show how multitasking divides our attention and reduces our focus on what we're doing. So, if you want to enhance your gaming experience, just play. The rest can be done later.
Have the right accessories
Having the right accessories can greatly enhance your gaming experience. It is a no-brainer really and you probably knew it before. Still, it makes sense to reiterate it again because these accessories play a vital role in giving you a wonderful experience.
So, what are the right accessories? Here are a few things that can improve your experience.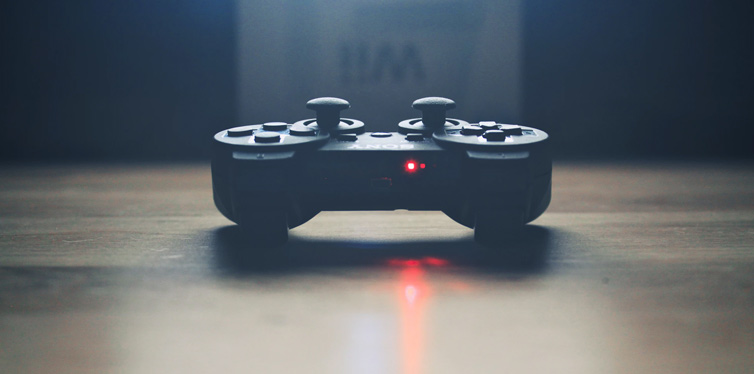 Gaming desk
If you lose often in a game, it's probably because of your desk. Well, sounds like an excuse, but then gaming desks contribute to a certain degree to your winning or losing. When you have a large, comfortable and uncluttered desk, you have a larger area to move your hands and mouse. This flexibility can help you make those quick moves a fraction of a second faster, and this could make the difference between winning and losing.
While winning is one side, health is the other. If you're one of those people who spend a good part of your time playing a game, then you need desks that are ergonomically comfortable, so you don't end up with neck and back pains. Investing in a good gaming desk can ensure a good body posture, which in turn, would result in a lesser amount of pain.
Gaming mouse
We have all heard of a computer mouse, but what in the world is a gaming mouse?
As the name suggests, this mouse is designed to make you feel comfortable when you're playing a game for extended hours. In fact, many gaming mice are built by gamers themselves simply because they were unable to find a good fit for their needs.
Generally speaking though, a gaming mouse has excellent build quality and is durable, considering that you will be using it quite a bit while playing. For example, your hands will start sweating if you keep playing for some time, and this is why most gaming mice are sweat-proof. The design is also ergonomic, so your hands do not pain by using it for long periods of time. With all this in place, you can focus just on the game and not worry about sweating or pain.
Besides helping you at a personal level, a gaming mouse can also increase your chances of winning. One of the main reasons to buy a gaming mouse is the defined macros it provides. These macros allow you to specify what happens when you click, move or click a mouse along with a key on your keyboard.
In addition, you can change the sensitivity of the mouse while playing, so it can identify even minute movements. This way, you can move wherever you want easily and quickly, and this could greatly improve your chances of winning. Above everything, they do not turn off when you're in the middle of a game! Don't forget to pair it with a cool mouse pad and you are one step further to winning the game.
Gaming headset
Who likes to play a game without all the sounds associated with it? Kinda boring, right?
This is why a gaming headset will greatly enhance your gaming experience and will help you to thoroughly enjoy the game. Other than that, it blocks out the external noise and this means, you're better able to focus in the game. This noise canceling feature of gaming headsets is probably what makes them so popular.
Besides, a gaming headset provides a crisp and clear sound when compared to traditional gaming speakers or Bluetooth speakers and this also can greatly enhance your experience. Also, today's games rely heavily on precise movements based on audio cues. So, a good gaming headset can help you to react faster to your enemy or to get to your goal.
Gaming headsets are the perfect accessory if you play as a team with other gaming buddies. All headsets have a mic attached to it, so you can communicate quickly while playing. In fact, this constant communication will be crucial to win games.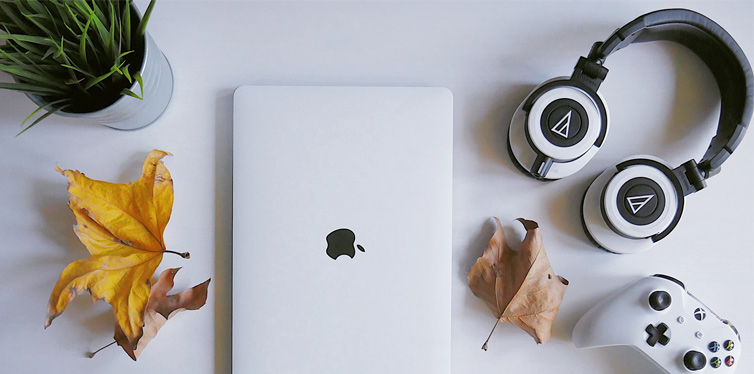 Gaming chairs
A gaming chair goes beyond just a game really. Sitting in the same position for hours together can cause back and neck problems. You definitely need a soft and comfortable place to rest your back from time to time and this need is filled by gaming chairs.
In fact, many of these chairs are designed in such a way that they improve blood circulation within the body, so your hands and legs don't feel numb after hours of playing. It also leads to better cardiovascular function and lesser pains.
The best part is these chairs are easy to maintain too. Compared to a traditional office chair, they are so much easier to clean. Since many of them come with a faux leather covering, you can simply wipe off your all the dust and dirt with a wet cloth. Hence, they can also last for many years.
Wireless keyboards
There are amazing wireless keyboards designed specifically for gaming. These keyboards allow you to move them around wherever you like and keep them in whatever position that is most comfortable for you while playing. You can even connect this keyboard to multiple devices for the highest levels of convenience.
These wireless keyboards are connected with Bluetooth for the best performance. In fact, they have a fast response time of 1ms for a high-speed response. Also, the keys are quiet and come with precise mechanical performance to give you the speeds you need for playing. Above everything,  they keys are durable, so the keyboards can last for a long time.
Some keyboards even come with programmable keys that can be programmed with custom macros and app-specific commands.
In all, accessories are absolutely essential for a fantastic gaming experience. Invest in good quality products to get the most fun out of the games you love.
Brighten the screen
Many people like to keep their screens dull because the games tend to have interfaces that are dark. In most games, the colors are muddled and do not have bright colors. The reason behind such an interface is that this dark background will help the colors to stand out.
Unfortunately, the same cannot be said for your eyes. You will have to strain yourself with a dark background and this can eventually have a toll on your eyes and health. You may not be able to play for long hours and this can even lead to problems such as headaches.
To avoid these problems, brighten your screen. Keep it to the maximum brightness for the most ideal gaming experience. The upside is you can play better when the game's graphics are bright and obvious. As for the interface, there will not be much interface as you can still see the colors well.
So, consider having a bright screen while playing.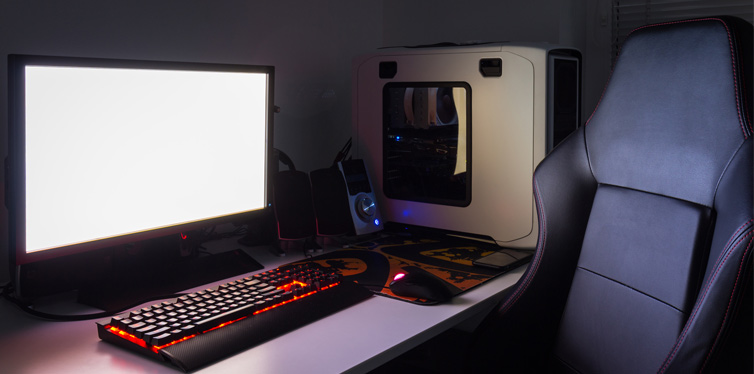 Have custom controls
We all have our own preferences when it comes to choosing the different controls for our game. When you incorporate these preferences in your keyboard and mouse, it will greatly enhance your gaming experience.
Many games come with customization options too, and you should make the most of them. If you like certain colors or prefer your characters to wear a particular dress or just about anything else, just go ahead and customize them to make the entire playing process more enjoyable.
After all, each of us has our own special likes and dislikes and it feels great when our actions reflect these likes and dislikes.
Learn from others
All of us are not good at everything, and this means there is always scope to learn from others. There is sure to be something that the other guy is doing better than you, so learn from him. There is no shame in it. In fact the more you learn, the better for you, as you'll learn more about strategies and how to handle a particular situation in a game.
This learning will not only enhance your gaming experience but will also greatly increase your chances of winning.
The Internet is a great place to learn these strategies. Read through different blog posts, watch videos and listen to podcasts to get an understanding of how others are playing a game and what strategies they are using to win. This can go a long way for you to get better at playing these games.
Focus on strengthening your hand muscles
When you play for long periods of time, the muscles in your hands tend to get fatigued. You will feel the strain and over time, the fingers can become unresponsive. All this will affect your ability to play well and win.
A good way to handle this problem is to strengthen your hand muscles by doing the right exercises. Tennis ball squeeze and thumb opposition are two exercises that will strengthen the muscles in your fingers and will improve the flexibility of your wrists.
So, do both these exercises when you're not gaming, so you can play for long periods of time and in the process, enhance your gaming experience.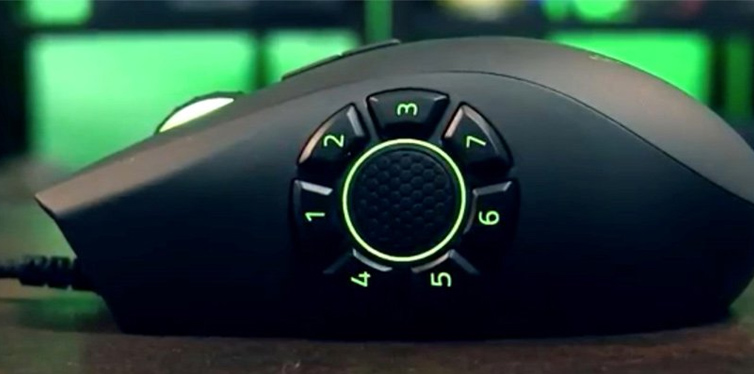 Check your computer configuration
Since you'll be playing games on your computer, it makes sense to update the graphics driver once every few years, so it can cope with the graphics used in the latest games.
Also, consider having a computer with excellent configuration, so it can support your games and give you a good experience. The last thing you want is your computer to hang when you're at a crucial point in the game. To avoid such catastrophes, it is best you spend money and effort in upgrading your computer, so it can support the latest graphic-intensive games.
The above seven tricks should greatly improve your gaming experience. As more exciting games are expected over the next few months, make sure you have these aspects ready to jump in and have fun.