GearHungry may earn a small commission from affiliate links in this article.
Learn more
Tips To Help You Fall Asleep
There's so much damn mental stimulation going on at all hours of the day, that our brains are just trying to play catch-up so they can turn the lights out for the night. It can be crazy hard to fall asleep at night, especially since, as a result of technology overload, there are between 50-70 million Americans who has some form of a sleep disorder, usually being insomnia. Life hacks make everything better, so here's the six best ones to seriously help you fall asleep at night, and fast.
1. Watch the Sunset… Kind of
Since the dawn of man, before we had overnight jobs that totally suck, we've always risen with the sun, and drifted off to sleep when the moon comes out to play. On our epic alarm clock buying guide, we have the Philips wake-up light alarm clock that can help you get to sleep faster, and actually fall into a great sleep. On top of that, it'll also cut out that morning grogginess you feel when you go to hop up at 7:00 AM to get ready for work, by doing the same thing: emulating the sunrise. Thanks to daylight savings time and the fact that we're always working, seeing an actual sunrise or sunset and taking in its beauty is a rarity. Instead, there's Philips.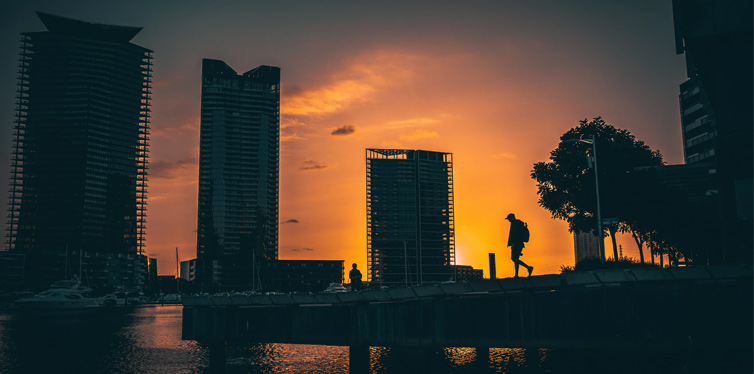 2. Destimulate Sixty Minutes Before Bed
As we said, there's a lot of mental stimulation from our phones, tablets, two-in-ones, and everything else under the sun. If you have a "No tech" hour just before you hit the hay, you're going to slowly decline the stimulation in your head. Read a book (a real one, not a Kindle version), so long as you're not getting within the last 10% of it, and you'll be able to still feel like you're doing something and not wasting time, without over stimulating your head. Seriously though, reading the climax of a book is going to leave you awake for four hours.
3. Utilize ASMR (Autonomous Sensory Meridian Response)
Bear with us here. There's about two-hundred different kinds of ASMR that you can utilize, each of which focusing on your specific audio sensory that puts your body at ease. It doesn't necessarily excite you, but it stimulates your mind in a calming manner, similar to how massages relax your body, or gentle music relaxes your mind. ASMR can actually give you a tingling sensation that runs down your spine, and literally releases serotonin to make you happy. Give it a few shots before you knock it.
4. Get a White Noise Machine
Let's say you're having trouble falling asleep at night. It's been an hour, maybe two, and you're not stressing because you just want to get some sleep so you're not a zombie at work tomorrow, or you're not baggy-eyed when you hang out with your mates. White noise can be enough to put that stress at ease, and help you drift off just enough to slowly enter REM sleep. White noise machines are relatively inexpensive, and can be your secret weapon against lack of sleep.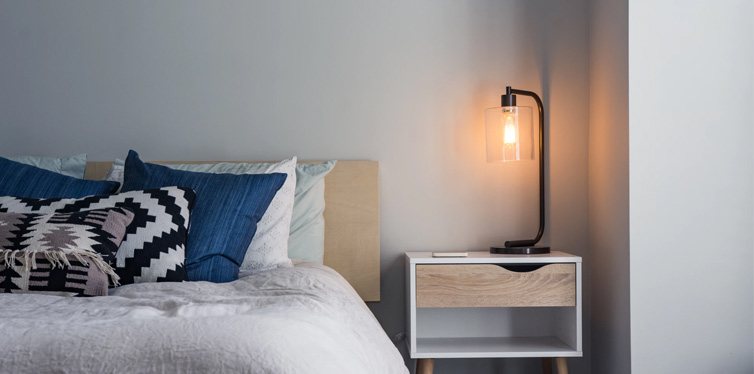 5. Force Yourself Into Routine
Not to get too personal here, but when you get into a rhythm, like with eating, you can expect to pass what you ate at nearly the same time each day. Your body likes rhythm, we're creatures of habit. If you're having trouble falling asleep, it could be because you've thrown yourself out-of-whack with what your body prefers, or what you were used to back in the day. Even if you don't fall asleep right away, set a bedtime, and stick to it. Try your best to monitor when you fall asleep, and you'll notice, over a couple of weeks, that your body is getting into a healthy rhythm. This will also help you feel a ton more energy throughout the day, especially when this coincides with a consistent dietary schedule.
6. Have a Nightly Muscle Relaxing Ritual
Whether it's an extended shower, using a specific spa-style soap, or throwing your feet into a quality footbah if you work standing up all day, you should pamper yourself a little bit before you go to bed. Your body's tense from work, from everything you've done throughout the day, and it needs time to relax before your mind can fully be at ease. Combining this with our #5 tip can help expedite the process, and put you back on a regular sleeping schedule.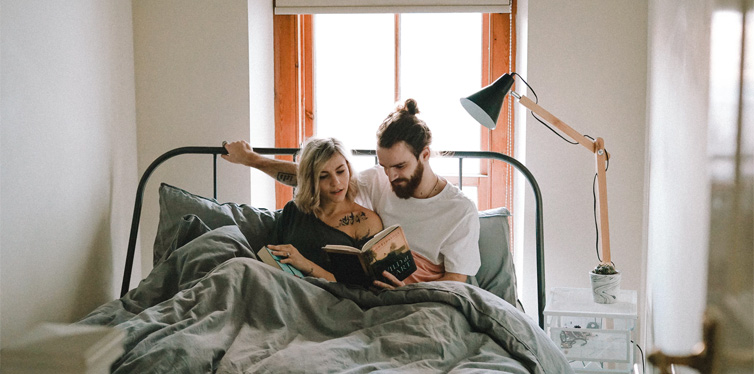 What if None of These Work?
You didn't think we'd leave you hanging, did you? These are a few bonus ways to beat the sleepless nights, speed round style.
Cut-out caffeine before bed: Some of us are caffeine-sensitive, some of us can have a double-shot espresso ten minutes before bed. If you're not among the latter, it's time to cut out the coffee by lunchtime.
Fast before bed: Don't eat anything within three hours of going to sleep. Have an earlier dinner, at about 4:00 – 5:00 PM, and just wait it out until bedtime. That also means cutting out soda and other calorie-rich drinks, too.
Keep the clock out of sight: You might just be glaring at the numbers and getting anxious over it all. Keep the clock turned to the wall, or at the very least, out of visible range.
Perform rhythmic breathing exercises: These can be simply inhaling through your nostrils as deeply as you can, exhaling slowly, and repeating. It creates a quick and simple rhythm, which is what you're trying to throw your body back into.