GearHungry may earn a small commission from affiliate links in this article.
Learn more
Juicer Detox Recipes
By definition, detoxification refers to the process of flushing the toxins away from your body.  The logic behind detox is that the organs responsible for removing toxins from food (liver, intestines, kidneys, etc.) need some help from time to time. And in order to help them, you need to eat a specific diet for a certain period of time. Usually, that period lasts between only a couple of days and several weeks.
When it comes to the detox diet, there are literally hundreds of different variations. However, most of them propose avoiding the ingestion of substances, which are potentially very harmful to the human body. Those include food coloring, flavor enhancers, preservatives, pesticides, and so on. By removing these types of substances from your diet, you will make the job of your liver, kidneys, intestines and other digestive organs much, much easier.
But, in order to get the most out of your detox diet, it's not enough to simply avoid bad substances. You also need to ingest the good ones! This is why many proponents of detox diets advice eating considerable amounts of fruits, vegetables, healthy fats, and high-quality protein sources. This way, your body will get all it needs to flush away the toxins.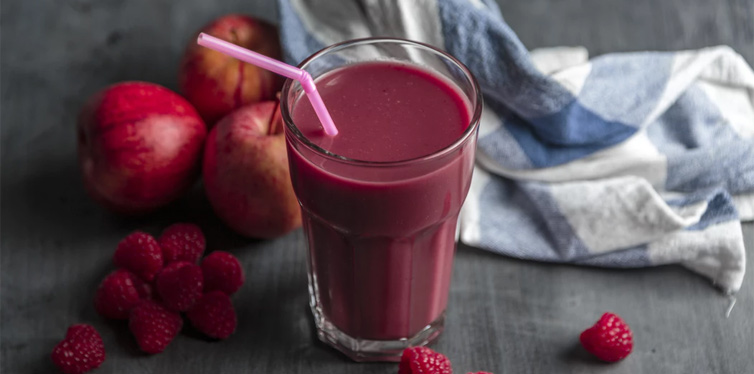 Choosing the Right Detox Path
In the mainstream medicine, detox diets are often considered as fads. It's because their proponents are usually very enthusiastic about them, claiming some almost impossible benefits. If you hear someone saying that a week of detox will flush away the toxins accumulated over the years of unhealthy eating and booze drinking, you will know they're talking BS.
So, what's the real truth about detox diets? Are they just a waste of money and energy? Of course not. They can help you improve your overall health over time, but they're not magical. If you continue with bad lifestyle filled with fast food, alcohol, drugs, and cigarettes, they won't do you any good.
If you want to live a healthy life, you need to have a healthy lifestyle. This implies a ~2,000 calorie diet, moderate consumption of alcohol, regular physical activity, positive stress-free attitude to life, and so on.
So, what's the role of detox then? Well, it can take your health level even further. If you live a healthy lifestyle, there really is no need to go on a rigorous detox diet every few months. Instead, you can just add some detox recipes to your regular diet. The best thing is that some of the detox recipes are extremely delicious!
Don't trust us? We're now going to show you how to make 6 detox beverages that are gonna shock you with their delicious taste. But, not only that, they're going to supply your body with all the minerals, vitamins, and other nutrients essential for getting rid of dangerous toxins.
Finally, these 6 detox drinks are actually very easy to make. In fact, all you need is a blender, although even juicers and protein shakers could do the work in some cases. So, with no further ado, here are the 6 detox recipes you can make with your juicer/blender/shaker!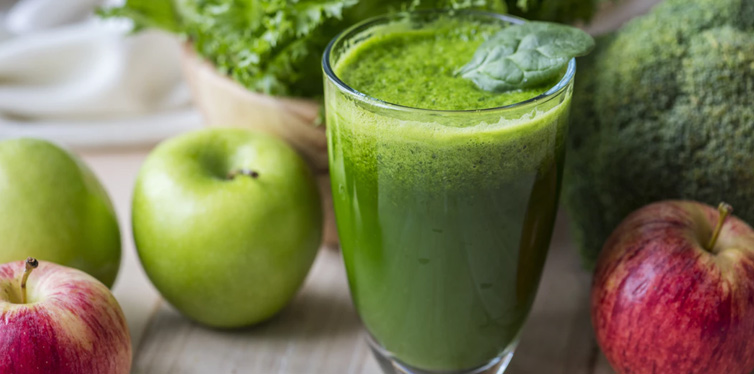 1. Liver Cleanse Juice
The liver is the organ that works really hard to separate the bad things from the good ones. This is the part of your body that hurts when you drink too much alcohol, eat too greasy foods, and so on. Although the liver is actually pretty good at its job and can even regenerate, it would still appreciate some help from you.
To help your liver out, you can make the liver cleanse juice, which contains ingredients that are famously good for the health of this organ!
Those ingredients include the following:
Beetroot juice– Beetroot contains a compound called glutathione, which has the power to eliminate heavy metals from your body. As heavy metals usually get stuck in the liver, drinking beetroot juice can help you quite a lot with the liver detox.
Grapefruit– This fruit is full of vitamin C and many other antioxidants that can battle the toxins that are stuck in your liver.
Oats– Because they're packed with B vitamins, oats are an ideal choice for a liver detox recipe. The thing about B vitamins is that they help your liver to metabolize alcohol faster. So, if you've been drinking more than usual lately, oats will help you out.
How to make it?
Put equal amounts of beetroot juice and grapefruit juice in the blender, and chuck a handful of oats in the mixture. Mix everything for a few seconds and voila, your liver cleanse drink is ready. To be fair, you probably won't like the taste of it too much, but there's a way to solve this. A teaspoon of honey should be enough to solve the problem.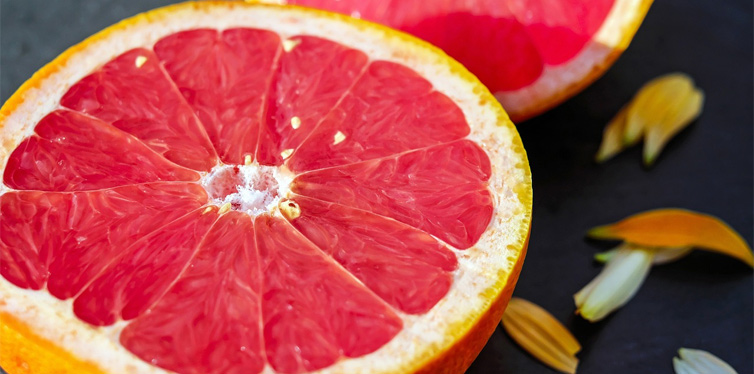 2. Kidney Savior
Unlike liver, your kidneys do not have the power to regenerate. Instead, if they get damaged, they stay damaged. This is why it's super important to pay attention to the health of your kidneys. Drinking this juice is definitely a wise thing to do.
Ingredients:
Cranberry juice– Not only can cranberry juice help with preventing the development of kidney stones, but it can also fight off urinary tract infections.
Blueberries– Similarly to cranberries, blueberries can also fight bacteria. On top of that, they contain a lot of vitamins and minerals that will surely add to your overall health.
Yogurt– this dairy product has been used as a cure for kidney problems for centuries. Furthermore, it tastes really nice when mixed with berries.
Water– To prevent kidney problems, you need to drink a lot of water every day. This is why our advice is to dilute this drink, using the ratio 2:1 in the favor of water.
How to make it?
Put one cup of yogurt in blender, juicer, or shaker, add blueberries and ½ of cranberry juice. Mix everything and finally add 3 cups of water.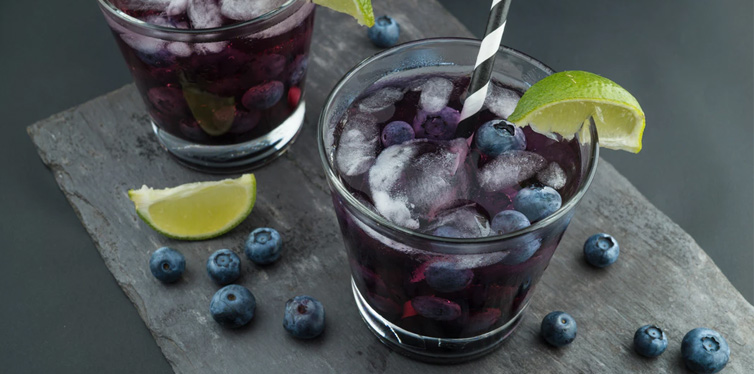 3. Immune System Booster
Here's a recipe that contains ingredients packed with vitamins and minerals, which can improve your immune system significantly. Drink this juice regularly and you won't be sneezing this winter!
Ingredients:
Lemon – This really shouldn't surprise you, as lemon juice is packed with vitamin C, which is famous for its immune system boosting properties.
Oranges– Similarly to lemon, oranges are also packed with vitamins. Another great thing about them is that they're super tasty.
Ginger– Ginger contains a substance called gingerol, which has anti-inflammatory properties. Basically, it kills bacteria, germs, and viruses.
Green tea– It contains flavonoids, which are antioxidants that have been proven to have a good impact on the immune system.
How to make it?
For this drink, you need a cup of brewed green tea or a teaspoon of matcha powder mixed in a cup of warm water. Pour the tea into the blender, add a half-an-inch ginger cubicle, two peeled oranges, and one lemon.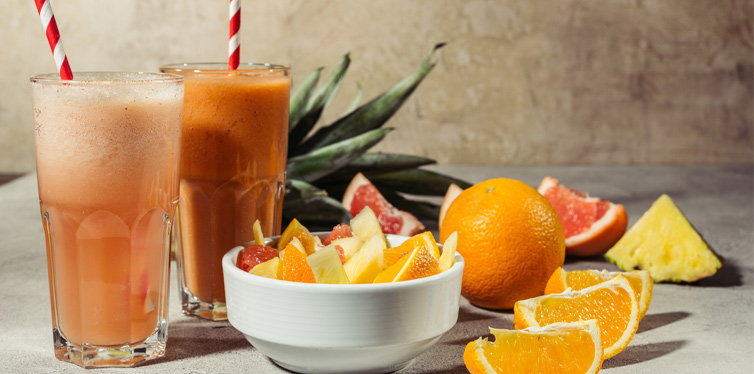 4. Apple Cider Vinegar Drink
If you like lemonade, you will have no problem drinking this beverage on a regular basis.
Ingredients:
Apple cider vinegar– Apple cider vinegar is famous for being effective in treating urinary tract infections. It also improves your immune system, cleans your blood vessels of bad cholesterol, and so on.
Lemon juice– The main reason why lemon juice is a part of this recipe is that it's full of vitamin C. The other reason is that it's gonna make the drink taste even better.
Honey– Packed with antioxidants, honey is a great alternative to sugar for those with a sweet tooth.
Water– In order to make a refreshing drink, ideal for hot summer days, you need to add a lot of water to the mixture.
How to make it?
Basically, you need to do the same things you do when making a lemonade. The only difference is that you should add equal amounts of lemon juice and apple cider vinegar. The amount of water and honey depends on your preferences.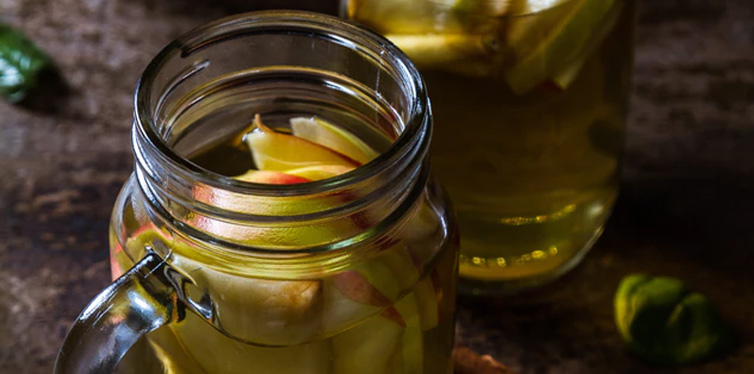 5. Cucumber Water
You can drink cucumber water anytime you want. It's refreshing plus it contains some minerals and vitamins that are good for detox.
Cucumber– Admittedly, this vegetable isn't too rich in vitamins and minerals, but it's definitely more nutrient-rich than tap water.
Water– In order to flush away the toxins, you will need to drink a lot of water. Eight cups a day should be your minimum.
How to make it?
Another great thing about cucumber water is that it's easy to make. Simply cut a cucumber into rings and put it into a large bowl of water.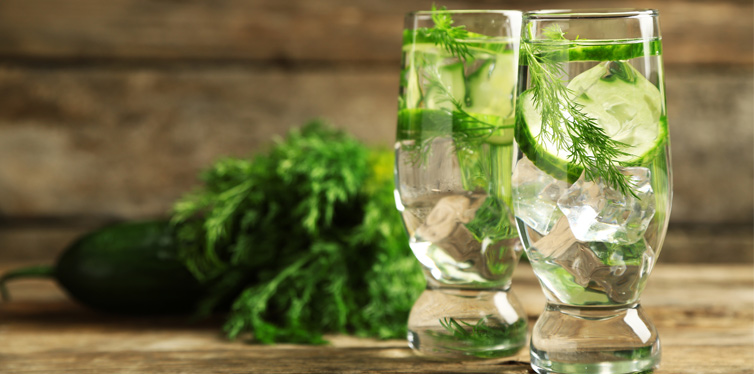 6. Superfood Mixture
In order to detox your entire body and improve your immune system, a good solution is to drink the superfood mixture from time to time.
Here's what you'll need to make it:
Avocado– This fruit contains most of the nutrients you need on a regular basis. Plus, it's very rich in healthy fats, which can improve the health of your heart.
Goji berries– Packed with antioxidants, these berries simply have too many benefits to mention.
Chia seeds– These seeds contain a lot of dietary fiber, which is essential for detox of the intestine.
Apples– Perhaps they're not a superfood, but apples will add to the flavor of this drink.
How to make it?
Just mix everything in a juicer and dilute it with water if you feel that the taste is too strong.