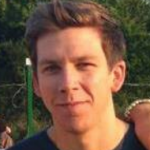 Supercharge Your Workout With Coffee
Did you know that Teddy Roosevelt used to drink 30-40 cups of coffee a day? It surely helped him stay focused at the job of being a US President back at the start of the 20th century. This is a beverage that can keep your alert and awake, which is why many people in key positions are true coffee aficionados.
Even if your ambition isn't to take Trump's place in the Oval Office, drinking coffee from your amazing coffee machine can help you in your everyday life. You can drink it early in the morning to get your brain ready for the challenges that await you at work. But, coffee isn't only good for your brain, it's also great for your body.
Yes, you've read it correctly, coffee can supply your body with hell a lot of energy. The best thing, though is that the boost your muscles will get from coffee comes free of calories! Of course, only if you take your coffee black, with no sugar.
Knowing that coffee stimulates your entire body means that you can use it to improve your performance in the gym. Here are some tips to help you really supercharge your workout with the help of this beverage.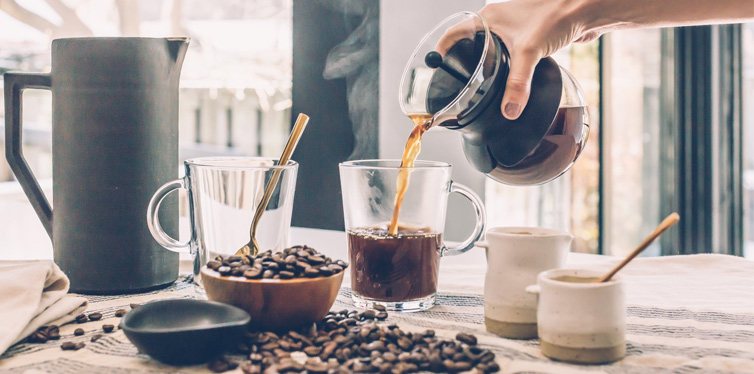 1. Get the Right Dosage
Coffee can give you just the kind of boost you need for an intensive workout. It's all because of caffeine, a compound that acts as a stimulant of the central nervous system. There's a general consensus among physicians that you shouldn't take more than 200-300 mg of caffeine per day. Otherwise, if you go above that like, you may get OD-ed on caffeine.
The good news is that it turns out that drinking too much coffee won't kill you after all. It was all a part of an old wives' tale. Still, if you drink a cup too many, you can get really jittery. You can even get a severe headache, which is something you definitely don't need right before your workout. On top of that, if you drink too much of this beverage, you're probably gonna end up staying awake the following night.
This is why you need to find the perfect dosage, which will give you the boost for your workout, without causing any downsides. Our advice is not to take more than 200 mg of caffeine per day if you're just a moderate coffee drinker. But, if drinking coffee has been your morning ritual for ages, you can go with even more than 300 mg.
Once you establish your perfect caffeine amount, it's time to figure out how to take it. If you take a 300 mg caffeine worth of coffee in one go, you're risking to cause a serious shock to your body. Your heart might start pumping much, much faster, not to mention that you'll start feeling jittery. Surely, you'll probably get a boost of energy as well, but the question is will you actually be able to take advantage of it.
A much better solution is to separate it into several portions. You can drink several coffees throughout the day, just make sure that the one you drink before the workout supplies you with more caffeine. For example, knowing that there's about 60 mg of caffeine in one shot of espresso, our advice is to have one early in the morning, while taking a double-shot before hitting the gym.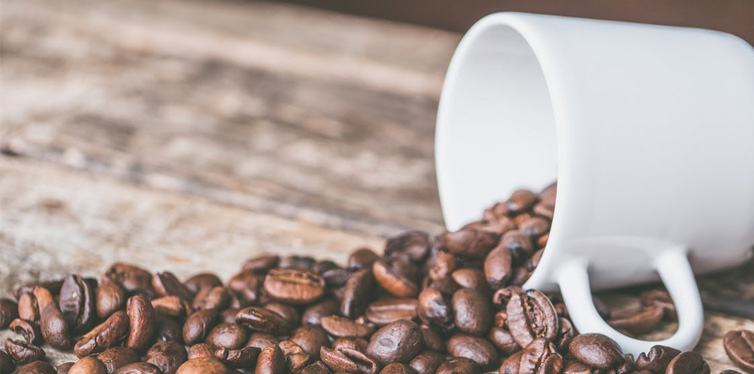 2. Get the Right Dosage at the Right Time
It usually takes 10-15 minutes for you to start feeling the effects of caffeine after drinking a cup of coffee. However, in order for your body to fully metabolize it, between 45 and 60 minutes need to pass. That said, our advice is to take your pre-workout coffee at least one hour before going to the gym.
We say "at least" because the caffeine will kick-in in approximately one hour after you drank your coffee, but it will stay in your body for additional 4-6 hours. Because of this, you won't need to rush going to the gym. Drink your coffee in peace and have your workout in a few hours.
3. Drink the Right Coffee
You may like drinking decaf coffee, but it won't help you much with your workouts. You need caffeine to take your workout to a whole new level! All coffee beans contain this compound, it's just that during the brewing process it may not get extracted, at least not as much as you need it. Because of this, different coffee beverages have different amounts of caffeine.
Here's a list of coffee beverages with their amount of caffeine:
Drip coffee – 50 mg of caffeine per 6 oz.
Espresso – 60 mg of caffeine per one shot (1 fluid ounce)
Americano – about 50 mg of caffeine
Small Latte – 60 mg of caffeine
Small Mocha – 60 mg of caffeine
Canned coffee drinks – 70-80 mg of caffeine per can
If you're making your own coffee, it allows you to easily calculate how much caffeine you're gonna get. You just need to Google how much caffeine you're getting by brewing this beverage with your coffee maker. It's actually very important to check this, as different coffee makers extract different amounts of caffeine from the coffee beans. For example, beverages made with pour over coffee makers are generally much more caffeine-rich than those made with cold brew coffee makers.
But, if you're getting your coffee in a coffee shop, you should know that different brands have different amounts of caffeine for the beverage of the same size. For example, Starbucks Latte Grande contains 150 mg of caffeine, which is considerably more than what you get in some other shops for a Latte of the same size.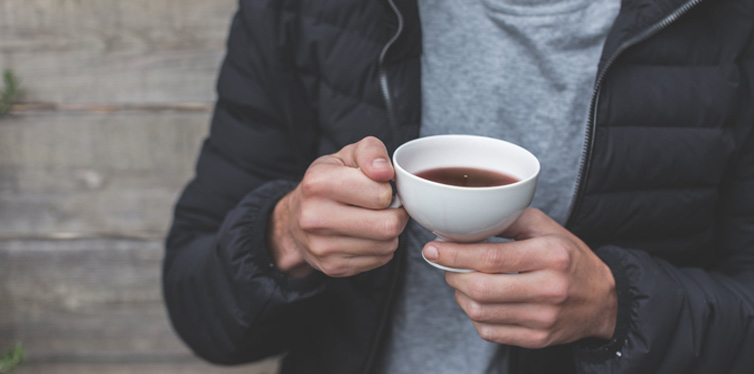 4. Sugar vs. No-Sugar
Sugar is bad for you, blah blah – you've probably heard this story hundreds of time. But, some people just can't stand the taste of coffee unless sugar or milk (or sugar & milk) is added. If you're one of those coffee drinkers with a sweet tooth, you're probably concerned about how is it going to affect your workout.
Well, the thing about coffee is that it has no calories. It can give you a massive energy-kick, but the calories you'll be burning won't those from the beverage, but those stored in your body. What we're saying is that coffee will make you burn your fat. Actually, this is the reason why caffeine is an essential component of almost every fat-burning supplement.
But, what if you're not looking to lose weight, but actually bulk up? Then we say go for a sweet coffee! Surely, you don't have to pour sugar into your coffee mug with a shovel. Instead, add just one or two teaspoons of sugar and everything will be fine.
And if you're worried about the bad effects regular sugar can have on your health, you can use some healthy alternatives. For instance, you can go with brown sugar, Agave nectar, stevia, honey, or even maple syrup. You can make your coffee taste even better if you add some milk or cream. Furthermore, adding Chocolate syrup and/or an ice cream scoop is guaranteed to add to the flavor.
Some other healthy staff you can add to your coffee drink include:
Matcha green tea powder
Cinnamon
Nutmeg
Vanilla
Cardamom
Lavender
Coconut oil
You can even add a little bit of baking soda if coffee is too acidic for you. The acid and the baking soda will cancel each other out, so you won't have any problems with heartburn.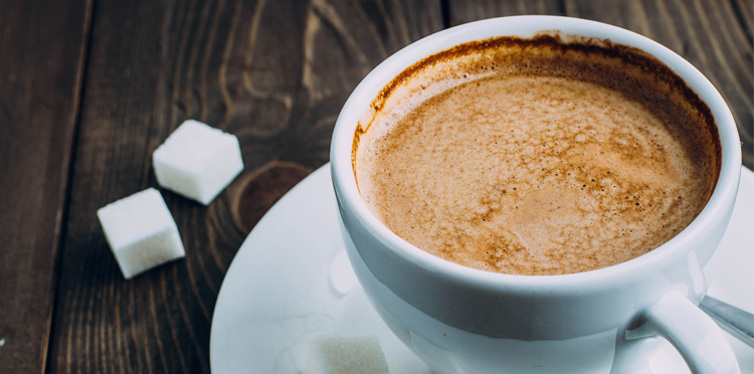 5. Don't Get Hooked on Caffeine
Coffee takes the third spot on the list of the world's most widely consumed beverages. The only two beverages that beat it are tea and regular water. It's literally in every corner of the planet, even though it originally comes from Central Africa. In fact, the coffee tree grows only in the hottest parts of Africa, South America, and Asian. But, despite that, this drink has been extremely popular even in the remotest parts of the Earth.
You might remember the story about Teddy Roosevelt from the beginning of this article. Well, he's just one of many historical figures who were caffeine-heads. Voltaire, Mozart, Bach, are just some of the famous people from history who used to drink dozens of cups of coffee every day.
Coffee obviously did them good, but they were lucky. Drinking too much coffee can have a negative effect on your health and the worst thing is that giving up on coffee can be very difficult. Actually, a huge number of people from all over the planet is struggling with caffeine addiction. So, don't become one of them!
If you drink too much coffee you will create a physical addiction to caffeine. The worst thing is that if you decide to stop with drinking coffee, you may get into the withdrawal period which can be quite exhausting. It can last from a few days to several weeks and is usually accompanied by a bad mood, tiredness, headaches, etc. Those side-effects are guaranteed to ruin your performances in the gym.
Of course, we're not trying to scare you away from drinking coffee. Instead, we're just urging you to do it wisely. If you listen to our advice and drink moderate amounts of coffee, you will get nothing but awesome health benefits from this drink. Apart from boosting your performances in the gym, coffee can also detox your liver, increase your brain function, prevent dementia and other cognitive disorders, and so on.
In order to ensure that you're drinking your coffee wisely, here are some rules you need to remember:
Don't take more than a total of 300 mg of caffeine per day.
Don't drink coffee at least 4-6 hours before going to bed.
Drink your pre-workout coffee an hour before hitting the gym.
Try to use healthy alternatives to sugar in order to sweeten your drink.
Try to have 1-2 coffee-free days each week. For example, you can stay away from coffee on weekends.
There you have it, our tips on how to use coffee to supercharge your workout. But, if coffee is just not your drink of choice, it's time to discuss some other caffeinated beverages.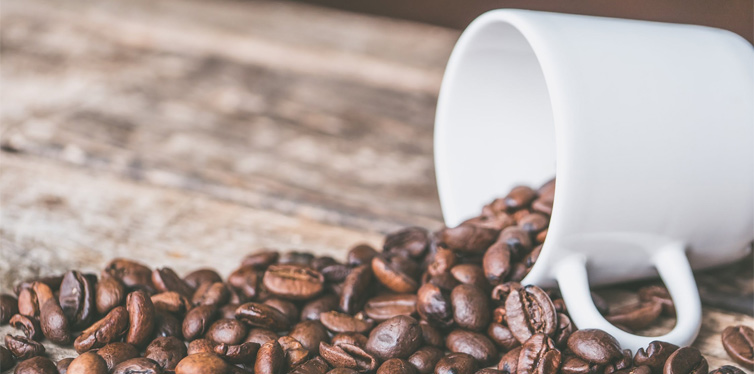 Caffeine-Rich Alternatives to Coffee
Coffee isn't the only drink that contains caffeine. Actually, a number of commonly-drank drinks contain a lot of this substance. Here is a list of high-caffeine beverages, which you can drink before workouts:
Black tea– A cup of black tea contains between 30 and 40 mg of caffeine. It can't compare to espresso, but you can always drink two cups at once. Or three…
Soft drinks– Although they're not the very best choice for a pre-workout drink thanks to the fact that they're usually packed with simple sugars, soft drinks do usually have a large amount of caffeine. Coca-Cola, for example, comes with about 70 mg of caffeine per 20 oz.
Energy drinks– Drinks like Red Bull are full of caffeine and other stimulants (taurine for example), so you gotta be careful about their consumption. A regular 12 fl. oz. can of Red Bull contains a total of 110.7 mg, so you better be careful.
Pre-workout supplements– Some sports supplements that are designed to enhance your performances in the gym contain large amounts of stimulants like caffeine. A single serving of these supplements can contain over 200 mg of caffeine.
Fat-loss supplements– Almost every fat-burner on the market is packed with caffeine. We're talking about really large doses, like 200 mg per serving. So, make sure to read the labels before taking such a supplement!
Hopefully, after reading this article, you will be able to gauge the exact amount of coffee or some other caffeinated drink you need to sip down before going to the gym. The more you learn about it, the easier will it be for you to get all of the benefits of this drink. And they're really huge. Not only can coffee really supercharge your workout but it can have a superb effect on many other areas of your life.