GearHungry may earn a small commission from affiliate links in this article.
Learn more
Shoe Shining Like A Boss
There are only a handful of things that make you feel like a king/queen, and one of them is your attire.  Your entire ensemble, from head to toe, should depict a cohesive and well-written story.
An important part of your attire is your shoes, especially when you walk into that all-important meeting. It should look pristine and well-groomed, so it makes you feel like a boss.
When you pay so attention to detail, you not only feel good about yourself and exude a confident behavior, but it also makes others look up to you. In this sense, you'll be seen as the boss and you'll feel like one anyway.
So, here are some tips to make your shoes shine like your boss.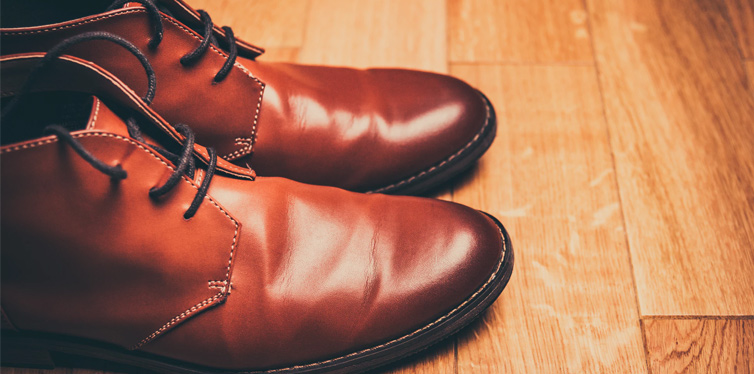 Have A Shoe Shining Kit
As with any task, the key here is also to pick the items that you need to make your shoes shine. Stay away from cheap products that claim to make your shoes like look new, and cost under $5. These products will do more harm than good for your shoes, and you may end up spending a lot more to fix it. Instead, a better idea is to invest in good-quality shoe shine kits and products that will last for a long time.
That said, you can have your own shoe shining kit, so you don't have to run to a professional every time. In fact, you can become the professional!
Here are some essential things that should be a part of your kit.
Shoe Brush
A good shoe brush does two things – it can brush the dirt and dust off your shoes before you start polishing, and it can be used to apply a cleaner. To do both these tasks, you'll need a wide or a horse hair shoe brush.
If you plan to use a dauber brush to polish your shoes, then you may need to buy a dauber-style brush. Remember, you need a different dauber for each color shoe polish. This is why some people prefer to use cloth for applying polish instead of a dauber. But, that's totally up to you.
Soft Cloth
A soft cloth helps to spread the polish evenly over your shoes. You can either buy soft cloth from the store or re-use old cotton T-shirts. Both will do the job perfectly well for you.
If you're using T-shorts, make sure to tear them up into strips for easy polishing. And the good part is, it'll make you clean-up your T-shirt pile from time to time, especially when you need cloth to polish your shoes.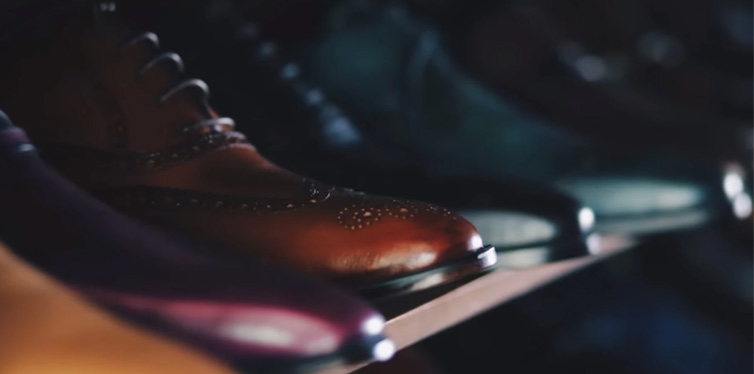 Cleaner and Conditioner
Leather cleaner is like your soap while your conditioner is like your moisturizer. Just like how you need both soap and moisturizer for a clean and soft skin, you'll need a cleaner and conditioner for your shoes as well. Your cleaner removes all the dirt and old polish while the conditioner prevents the shoes from drying and cracking.
Invest in a good quality cleaner and conditioner for best results.
Polish
This is the most important ingredient to make your shoes shine. It gives the right color and makes your shoes shine for your important occasion. Again, make sure you invest in a good quality shoe polish or a shoe protector spray that nourishes your shoes and helps them to last for a long time.
So, get these essentials ready to start your shoe shining process.
Polishing Techniques
Most people have their own polishing style, so there is no one technique that is perfect.
Nevertheless, here are some tips to keep in mind while polishing your shoes.
While polishing your shoes, it's a good idea to put a newspaper beneath the shoes, as polish can stain when it falls on other things.
First, remove the dust and dirt from your shoe using a shoe brush. This will make the polish to coat evenly. If you don't have a brush, wipe your shoe down with a soft cloth.
If your shoes has laces, remove them before starting the polish job.
Use only a little conditioner, as that alone will go a long way. Wait for 15 to 20 minutes after applying the conditioner, to help your shoes to absorb all the good stuff from it.
If you have multiple pairs of shoes, try to polish them all at one go, as it can save you time.
Apply your shoe polish in a circular motion.
After every round of polish, keep the shoe aside for 10 to 20 minutes. In most cases, a single round is enough. But, if you need a second layer, go ahead, but stop with this layer, unless your shoes are old and have many cracks on them.
Add a little water to the polish for another round, if you like.
These tips can go a long way in giving you shoe the perfect shine.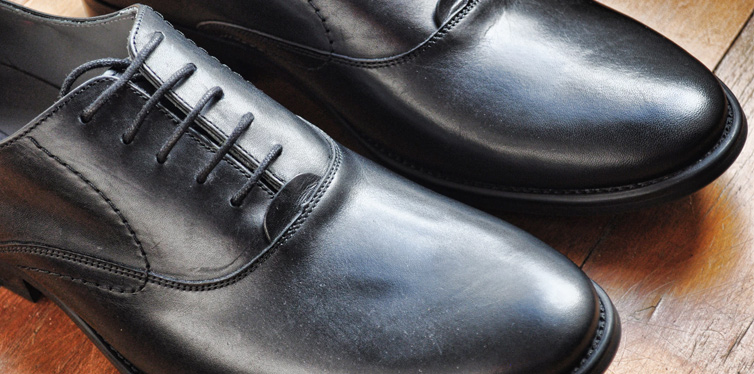 Making Your Shoe Shine
There are many methods to make your shoes shine.
Split Method
This method is used in the military to get a hard shine. Apply polish the first time, and spray a little water for the next round. You can even dip the cloth in warm water for the second round of polish.  In fact, you can keep repeating this process until you get the shine you want.
Fire Shining
Another popular method is fire shining. Light the shoe polish with fire for a few minutes before applying it on your shoes. The idea is to melt the shoe polish, so it becomes gooey and easy to spread. You can even light a fire under the shoes to melt the polish and to ensure that it spreads evenly all over it.
If you don't feel comfortable using fire, you can use the split method.
Maintain The Shine
Polishing your shoes is one thing, but maintaining them is a completely different ball game. But the good news is maintaining your shoes is easier than polishing. In fact, if you do a good polishing job once,  it's enough for a few times around. Just make sure to wipe it with a soft cloth to remove all the dirt and dust that accumulate on it. The bonus is, your shoes will repel water too.
When your shoes start looking dull or becomes cracked, it's time to polish again.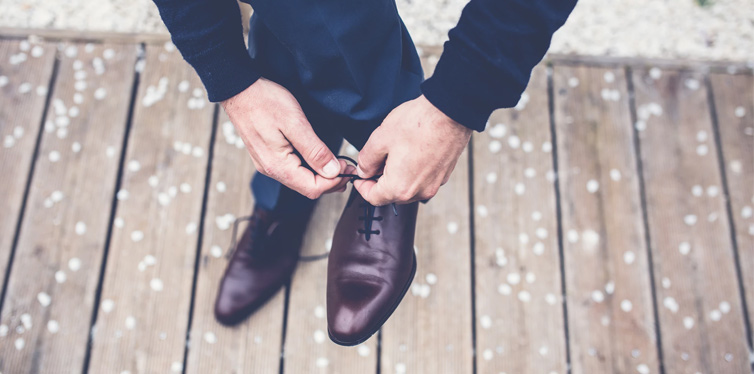 Watch Experts and Videos
Polishing your shoe perfect the first time itself is not possible. It is a skill that gets better with practice. You can either learn from a professional or you can watch videos on the Internet to get an idea of what you should do.
Out of the two, the former is preferred, as you can see a professional polishing your shoe in front of your eyes live.  You can even ask any questions/doubts right away.  But, if you can't find a professional to teach you, online videos are a good alternative.
In case of questions, look for the right online forum to post your question. Experts and experienced people will answer them for you.
In short, wearing a shiny pair of shoes makes you look and feel confident, and others will look up to you as well. The above tips can go a long way in making your shoes shine like that of your boss, or maybe even better!