GearHungry may earn a small commission from affiliate links in this article.
Learn more
How To Improve Workout Endurance
Whether your aim is to bulk up or lose fat, you can't achieve your goals unless you do well in the gym. If you've been going to the gym for a while but don't see any impressive results, it's time to switch to the fifth gear! Only if you ramp up your workouts you have the right to hope for amazing results.
This does sound great, but unfortunately, doing harder workouts is not that easy. The reason is simple – you don't have that kind of endurance in you. But, the good news is that this can change. There are some ways that will help you improve your workout stamina.
We're not going to lie to you, it's not going to be easy at first. But, without taking these 5 tips into action, you may forever get stuck with the same workout level and, more importantly, the same physique.
With no further ado, here are 5 rules you need to stick to if you wish to ramp up your work endurance!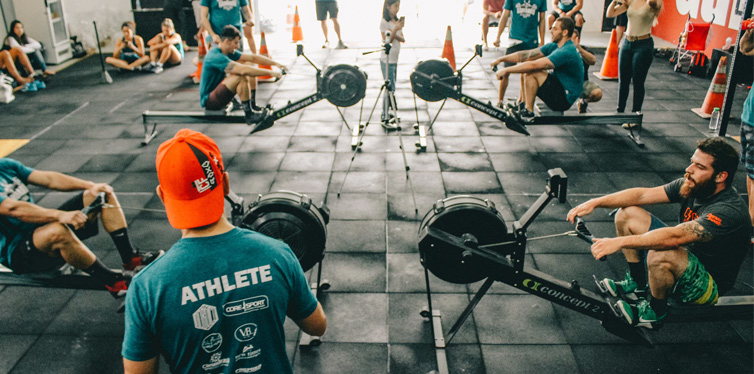 1. Go Slowly, But Steadily
The key to becoming stronger, faster, and more durable is to progressively increase the intensity of your workouts. Of course, what aspect of your workout you're going to increase depends on your fitness goals.
If you want to bulk up, hitting bigger weights is crucial. The bigger the better is the key when it comes to mass. But, what if you can't bench-press more than 200 pounds? Well, you got to increase the weight slowly. Let's say your maximum is 200lbs, how are you supposed to get over that line? The trick is to increase the weight every other week by a tiny percentage. A 5-pound increase in weight is more than enough.
Of course, you shouldn't focus only to break your personal records in weight lifting. If you want to make real gains, make sure to do between 4-6 reps per set. And choose the weight according to that. Pick the weight that you can lift without any problems no more than 4-6 times. Over time, you'll get stronger, so you will be able to lift it more times than that. But rather than increasing the number of reps, you need to increase the weight you're lifting/pushing. Make sure to wear a good weightlifting belt and proper weightlifting shoes, to avoid injuries.
And if you're trying to lose weight, the solution also lies in progressively increasing the intensity of your workouts. Let's say your fat-burning workout is made of a 20-minute jogging session. If that's the case, you need to slowly increase the running time. The increase shouldn't be drastic – about 2-3 minutes every other time is enough.
And once you reach the desired running time (35-40 minutes seems ideal), it's time to increase your running speed. This time, you need to slowly increase the number of miles you go across during your jogging session. A good running shoe and running socks will help you feel comfortable while running and a running jacket is a must if you plan on jogging during winter times.
2. Take Your Time to Rest Properly
Maybe the reason why you're not giving your best in the gym is that you're exhausted. You may not even notice that your body needs some rest, as our brains are easily fooled. Workout-out is an activity that makes your glands secrete endorphins, which make you feel good. For this reason, you may feel good while working-out even though your muscles aren't performing at their best. What we're saying is that maybe you're not weak or out of form; maybe you're just tired.
If you're drinking a lot of coffee and other energizing beverages, you may fool your body into thinking it doesn't need any rest. The same goes for the foods you eat. High-calorie meals will supply your muscles with an instant pack of energy, which will give your muscles the power to do great at the start of the workout. But, as the time goes by, the energy supply will disappear and you won't be able even to finish your workout.
If you've been working-out more than 5 times a week, you may wish to consider slowing down. Actually, working-out 4 times seems more than enough, no matter if your aim is to lose, gain, or maintain your current muscle mass. With three days without gym, you will rest your muscles and give them time to rebuild their energy reserve.
Furthermore, it's time to split your workout regime according to muscle groups. Otherwise, the same muscles will be under pressure, over and over again, which will bring you no results. Here's an example of a workout plan that will give your muscles time to recuperate:
Monday: Chest
Tuesday: Legs
Wednesday: Rest
Thursday: Arms & Shoulders
Friday: Back
Saturday: Rest
Sunday: Rest
Taking a day off from gym isn't going to do you any good if you waste your energy on other things (like drinking and partying). Instead, you need to ensure you get proper rest, not only during the gym-free days, but every single day of the week. The most important thing to pay attention to is that you get enough sleep.
If you don't get enough sleep both your brain and your body will suffer. The fact that big-name sports clubs employ special doctors to ensure a good night sleep of their players just shows its importance. Ideally, you would get between 7 and 9 hours of sleep every night. It's important to sleep at night, as certain hormones are secreted only during the night.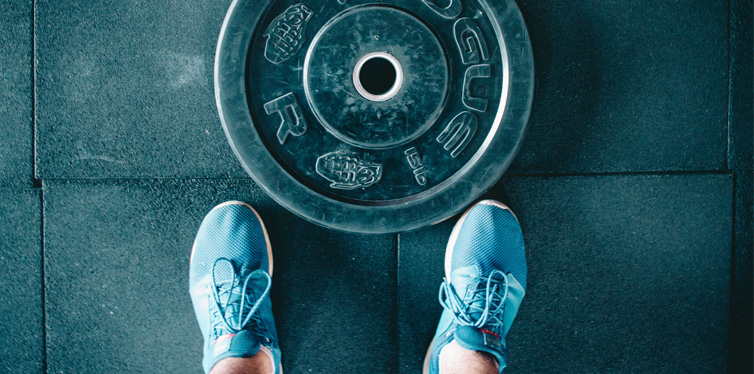 3. Supplements
Sports supplements are made to help people ramp up their gym performance. If you're not already using them, it's time to start. There really is no reason to avoid using supplementation. We're, of course, talking about legal supplements, not steroids. The supplements we recommend are made of natural sources and are completely safe. As a matter of fact, they're actually healthy for you. Some of them can improve your immune system, help with liver detox, make your joints stronger, and so on.
So, which supplements should you start taking to ramp up your workouts? Well, here's a little shopping list for you!
Whey Protein Powder– Without consuming enough protein, you shouldn't even go to the gym. The rule of thumb is that you should eat 1 gram of protein per 1 pound of your body weight. What this means is that a person who weighs 200lbs should eat 200 grams of protein. Unfortunately, that seems almost impossible, considering that a half a pound of chicken breast contains only a bit over 60 grams of protein. So, should you stuff yourself with as much meat as possible? Or should you take a serving of whey protein or a protein bar, which contains basically the same amount of protein?
Pre-Workout Supplements– You can drink a protein shake whenever you feel like it, but taking a serving right after a workout is a must. But, what should you drink before a workout to give you strength to push hard? We say go with a Nitric Oxide (NO) supplement. These supplements will improve your blood flow, allowing the oxygen to reach your muscles. The best thing about these types of supplements is that they usually contain a number of other ingredients apart from the NO. Some of them contain creatine, BCAA, and even caffeine.
Dextrose– You might've heard of dextrose as a type of sugar that's used by doctors as an intravenous sugar solution to give the patients a quick boost of energy. Of course, you shouldn't shove a needle in your vein, but drink dextrose mixed with water or some beverage. You can mix it with whey powder in a protein shaker and keep it with you while working out. And when you see that your energy levels are dropping, all you need to do is have a sip.
Other types of supplements you can give a try include amino acid mixes, weight gainer powders, natural testosterone boosters, and so on. There's also the old-fashioned creatine, which we aren't too crazy about as it makes people look too bloated. But, it definitely can improve your workout performances.
4. Find Your Perfect Workout Time
Not all men are the same. Some are programmed to feel best at night; others are early birds. So, you might not be getting the best of your workouts as you've been going to the gym at wrong time. But, finding out which time is ideal for you to go to gym isn't that simple. There are many factors you need to take into consideration.
The first one is the time when you get up. You can't go to the gym early in the morning if you're waking up late. You also need to take into account your work and other obligations. Also, your ideal gym time depends on the when you're having your meals.
We think that the best solution is to keep a diary during the gym-free days. Each hour, you're supposed to write down how you're feeling at the moment. Keep the diary for a couple of days and you will be able to spot a pattern of your energy levels.
Of course, you also need to take into the account the working hours of your gym. If you get into the mood for working out in the middle of the night, you will probably have to postpone it for the morning or work-out at home.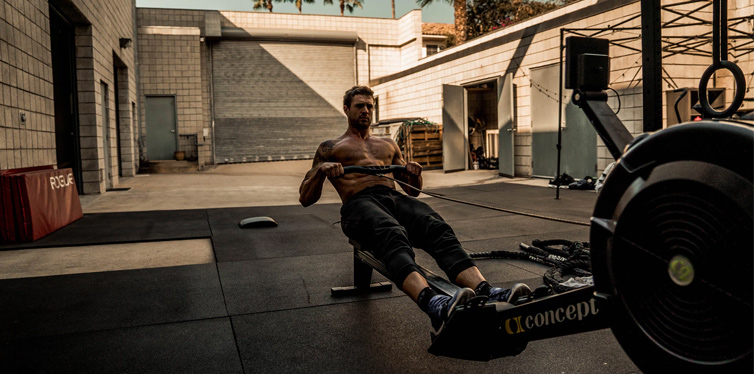 5. Find a Workout Partner
Maybe the reason why you're not performing great in the gym is that you're not very motivated. Truth be told, many people don't find gym to be a fun activity. If you're one of them, the solution is to find someone who really likes working out. We're talking about real gym rats who like spending hours and hours there. Such a person is guaranteed to get you in the mood for working out hard.
And if you can't find a gym buddy, you can always hire a personal trainer to guide and motivate you through a workout session. The bad news is that they can be pretty expensive to hire. Luckily, there's a much cheaper alternative – join a gym group. Or, persuade your friends to come with you. Even if they're not too crazy about the gym, they can still provide you some support. At least, you will have someone to talk to between the sets.
Bonus Hacks to Boost your Workout Endurance
If these 5 tips aren't enough for you to take your workouts to a whole new level, here are a few more hacks that can help you:
Get inspired– Watch some inspiring movies before going to the gym. The Rocky franchise first comes to mind… Also, listen to aggressive music to get in the mood for working-out hard.
Get angry– You need to start taking it personally. The gym is your enemy and you need to do your utmost there in order to beat your enemy.
Buy new clothes– If you invest a lot of money in your workout clothes and gym equipment (gym shorts, gym bag etc), your subconscious mind will make you work-out harder in order to make the use of that investment.
Reward yourself when you achieve a workout goal– Every time you achieve what you've planned, you need to give yourself some kind of reward. Whether it's a new set of new shoes or a night out with the guys, it's up to you.
Put the earphones on– You can forget about the pain and tiredness by playing your favorite music. And if you're struggling with boredom while doing cardio, you can listen to a podcast while jogging, riding a bike, and so on.
Change your workout routine often– Doing the same kind of exercises all over again is guaranteed to become boring. Furthermore, your muscles are also going to get used to those moves, so you won't get any progress. The solution is to spice up your workouts. Luckily for you, you can find all kinds of exercising ideas on YouTube.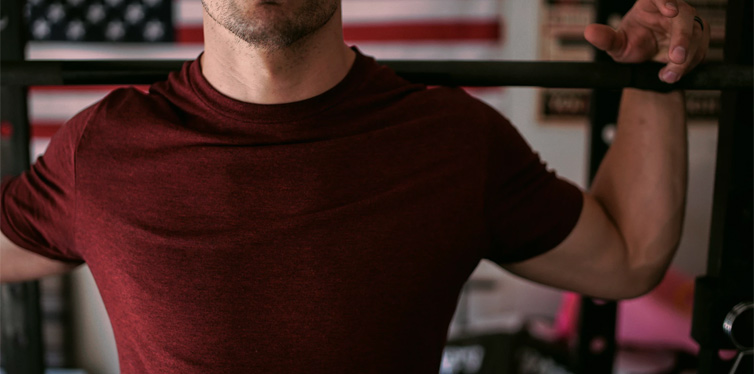 The final advice we can give you is not to give up. Surely, working-out harder is not going to be easy, but no one ever said that it's gonna be. If it was easy, everyone would look like Arnold Schwarzenegger from his glory days.