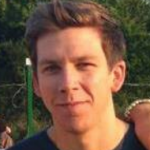 Coffee Brewing Hacks
Some suggest that Voltaire's philosophy had inspired the Founding Fathers to kick out the Brits from America. We're not gonna delve too deeply in this discussion, but we need to mention a fun fact about Voltaire – this guy used to drink 50 cups of coffee a day. Maybe that's what kept him awake to write all of those liberty-loving works!
Same as Voltaire, you too can use coffee as fuel to keep you focused on your work. Caffeine, which coffee beans actually produce to deter insects, is a potent stimulant. This is why business people swear by it. Coffee is also a favorite drink of students as it helps them concentrate and even boost their brain function.
It's also good for socializing. People love talking with friends over coffee. In fact, in some countries, coffee is a sort of motive for friends to get around. The Swedes, for instance, have a social institution called "fika", which involves having coffee with friends in the middle of the working day. That might be one of the reasons why Sweden is one of the top 10 happiest nations in the world, according to the 2018 World Happiness Report.
But, the good things about coffee don't end there. It's scientifically proven that coffee is good for your health. In fact, some scientists argue that coffee contains antioxidants of a better quality than green tea. It can help you detox your liver, get rid of cholesterol, improve your metabolism, and so on.
Still, the number one reason why people love drinking coffee is that its taste is awesome. You might find this hard to believe, but it can be even tastier. Here are 5 hacks you need to try as they're gonna help you brew the perfect cup of coffee!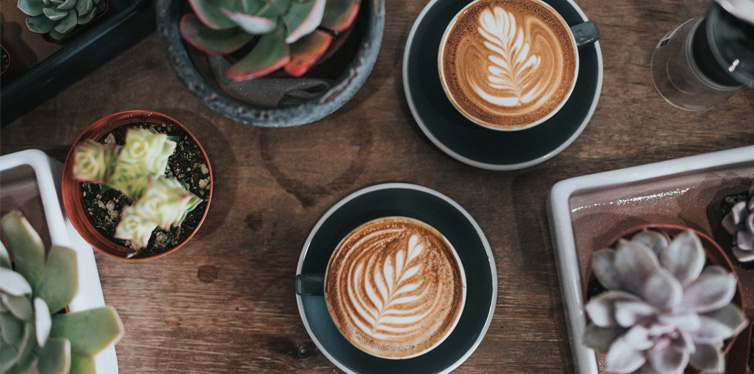 1. Choose the Right Beans
The nerd in us makes us tell you that coffee beans aren't actual beans. They just look like beans but are actually seeds. Believe it or not, coffee actually grows on trees. The coffee tree or Coffea is a shrub-like tree that usually grows up to about 10 feet. Of course, it all depends on its variety.
Speaking of varieties, they're what has a big impact on the flavor of your coffee drink. Arabica is the most common sort, accounting for more than 60 percent of the total coffee production. The second-most-popular coffee variety is Robusta.
So, which of these two varieties should you go for? To help you decide, here are their main traits:
Arabica: high acidity, softer aroma, a kind of sweet taste
Robusta: strong taste, more caffeine, and an aftertaste that resembles peanuts
The taste of the coffee also depends on the way the beans are roasted. So, make you choose the roast type that's up to your taste:
Light Roast– you won't see oil floating on the surface as the beans weren't roasted long enough for the oil to break through. Generally speaking, the flavor is mild and pleasant to almost anyone.
Medium Roast– Also known as American Roast thanks to the fact that it's the most common roast type in the United States, this type has a stronger taste than the light roast while maintaining the non-oily surface.
Dark Roast– If you like your coffee to have a powerful aroma, go with this type of roast. The dark roast is commonly used for espressos, so if you like this kind of drink, go with this roast kind.
And sometimes, the best choice is to mix these roast types. Depending on the ratio, you might get a blend that tastes sweet, while having a large caffeine percentage. Or, you can create just the opposite – a low-caffeine blend with a strong aroma.
2. Ground the Beans on Your Own
Here's a great hack to brew a full-aroma coffee – ground the beans on your own, just moments before brewing it. When it comes to aroma, nothing compares to the freshly-ground coffee. The reason why this is the case is that no oxidation has happened. Basically, when pre-ground coffee gets in touch with air, its compounds will react with oxygen and create all kinds of new molecules.
Actually, this is the main reason why pre-ground coffee comes in vacuum-sealed packs. Speaking of which, if you have a vacuum sealer in your home, you need to use it to re-seal the coffee bag. But, if you don't own such a device, you can simply put the coffee in a plastic bag, knot it tightly, and put in a fridge.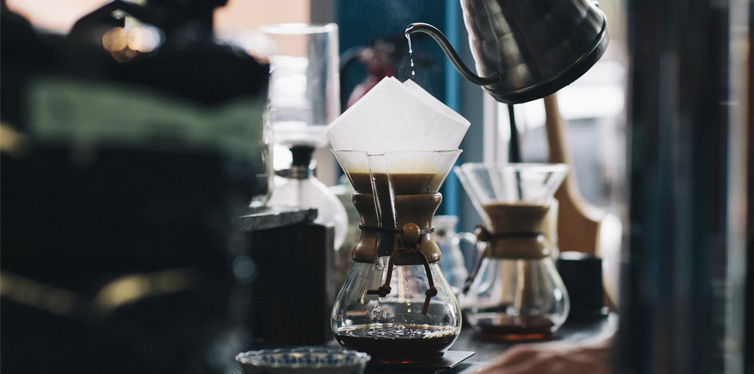 3. Pick the Right Coffee-Brewing Technique
Coffee can be either hot-brewed or cold-brewed. If hot-brewing is your option, the brewer should keep the temperature in the range of 190-210 degrees Fahrenheit. This way, most of the compounds that give coffee its aroma will be extracted.
And when it comes to the brewing time, it all depends on the type of brewer you're using and, of course, your preferences. And if you're not satisfied with the taste of the coffee you brewed, the reason can be either over-extracting or under-extracting. In the case of over-extracting, the reason is a too long brewing time. It's the opposite when it comes to under-extracting. So, the solution is to keep on experimenting until you find the perfect brewing time.
In the case of cold-brewing, it produces an under-extracted coffee beverage. Its taste is mild, as well as its caffeine content. To make coffee this way, you need to mix the ground coffee with water (or milk) and leave it for several hours. And just before you get to drink it, it's best if you pour it through a filter.
4. Use the Right Coffee Maker
The taste of the coffee drink depends heavily on what kind of coffee maker you used to brew it. Depending on your taste, the best coffee maker can be anything from the old-school coffee pots to modern espresso machines.
Good-Old Coffee Pot– You need a pot to make coffee via the process of decoction, which is basically making a soup out of it. In fact, in some languages, like Hungarian for example, coffee actually means "black soup".
French Press– In order to extract the flavor out of ground coffee, French press uses the high temperature of the boiling water, as well as high pressure. The result is that you will get a strong beverage with a powerful aroma.
Espresso Machine– The pressure created by French press can't compare to the one created by an espresso machine. These machines can extract almost all of the aroma-creating compounds of coffee, creating that flavor that so many people love. So, if you're a true fan of strong coffee, an espresso machine is what you need to get.
Moka Pot– If you don't feel like spending a couple hundred bucks on buying an espresso machine, you can always go with a cheaper alternative – Moka pot. This coffee maker was patented in the 1920s by an Italian guy called Alfonso Bialetti. His company still makes Moka pots and you can get them at some very affordable prices.
We have a good advice for you regarding the coffee makers – before buying one, make sure that you really like the kind of coffee it makes. To do that, you can simply go to a coffee shop and try out different beverages.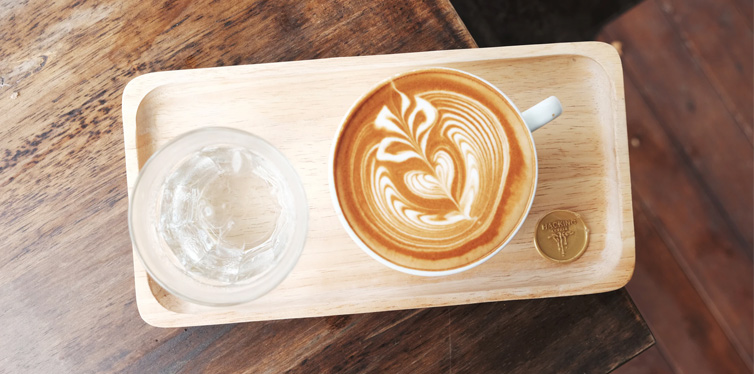 5. Mix-in the Right Stuff
You can enhance the aroma of your coffee by adding some sugar. You can also add milk or crème, but if you feel more adventurous, you can try making some of the following beverages:
Frappuccino: Add ice, whole milk, and sugar to your espresso. Shake it, don't stir it. Or just put everything in a blender for a couple seconds.
Café Mocha: Chocolate and coffee can make a wonderful combination. To make café mocha, mix chocolate syrup, whole milk, and espresso.
Affogato:You may argue that affogato is more of a dessert than a beverage. It's basically a scoop of gelato melted in a cup of coffee.
Bulletproof Coffee:  Invented by Dave Asprey, Bulletproof coffee is apparently a great way to start your day. It's made by using a blender to mix coffee and coconut oil, or some high-fat alternative. Because of its fat content, this beverage is very popular among those keeping a keto diet.
Irish Coffee: Put some whiskey in your coffee. And that's it; you've just made a cup of Irish coffee. But, make sure to use whiskey, not whisky. The version with an extra "e" is how the Irish pronounce it.
White Russian: Follow the Dude's advice and mix coffee, whipped cream, and vodka for an unforgettable experience. Actually, if you put too much vodka, the experience might become very forgettable.
The fact that coffee goes well with all kinds of things makes it one of the most popular commodities in the world. You can mix it with all kinds of stuff, so perhaps the best advice we can give you is to get creative. Make some experiments on your own and you might end up inventing the ultimate cup of coffee!