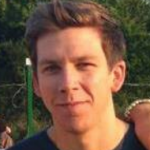 How To Always Smell Fresh
For most land-based animals, body smells serve as a mean of communication. Animals produce one kind of odor when they're scared and another when they feel happy. Some animals even use their smell to protect against predators. Just think of skunks, which have anal glands that produce such smell that can make wolves run away in a sec.
But for us, humans, we have evolved. We don't need smelly armpits to chase away our enemies. Sure, you can deter the people you hate with your ghastly body odor, but you'll drive off your friends as well. And your family. And your girlfriend. Actually, probably everyone you know.
Obviously, unpleasant odor is a serious issue that can have horrible consequences on your life. This is why this problem must not be ignored. Instead, you need to deal with it ASAP. The good news is that you're at the right place.
We're gonna help you solve this problem once and for all. Here are five methods that really work. They're gonna help you say goodbye to bad smells forever!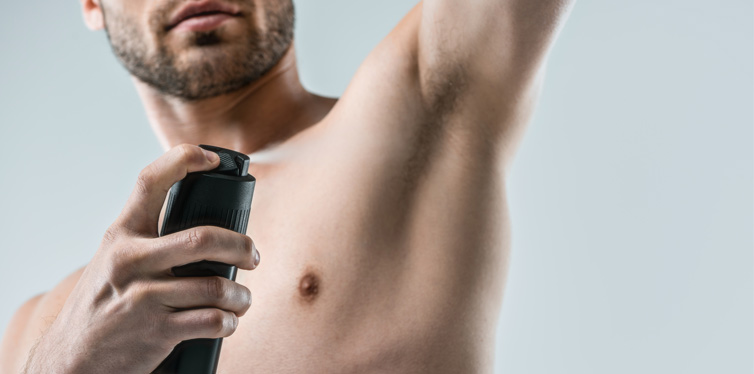 1. Keep the Right Diet
The rule of thumb is that if you eat the food that smells horrible, your sweat is gonna smell horrible afterward. Unfortunately, even some foods with delicious aroma can cause you to smell bad. This is why you need to make sure to cut down on the following foods:
Red Meat – This is an awesome source of protein but you will have to forget about if you wanna get rid of the bad odor. A study has shown that the body odor of vegans is much more pleasant than the smell of meat-eaters.
Fish – Some people have digestive systems that simply aren't very good at digesting fish. In turn, fish can stay a long time in the body, giving your sweat a bad aroma along the way.
Garlic – It makes you smell bad both inside and outside. If you eat a lot of it in one go, you're gonna be reminded of your feat for days – it's gonna make your sweat smell hideous.
Coffee – If you drink a lot of coffee on a regular basis, you're ingesting a lot of caffeine. This is a stimulant that will make your whole body feel energized. But, it will also make your sweat glands work harder. So, don't be like Robbie Williams, who claims to have drunk 36 double espressos in one night. Better be a decaf version of Robbie.
Alcohol – Not only can it make you go nuts, alcohol will also make you stink like hell. You will smell bad even while drinking it, as well as while trying to cure yourself of a hangover. Even those cocktails and ciders that smell super-nice are gonna make your odor smell super-bad.
2. Choose the Healthy Lifestyle
The reason why your sweat smells bad might be that there's something wrong with your health. Hormone imbalance is one of the things that can cause you to sweat profusely. It often happens as a result of an unhealthy lifestyle.
The good news is that with some lifestyle changes you can solve this problem. The first thing you need to do is get your diet in order. No more junk food for you, high-calorie sweets and snacks, sodas, and of course, alcohol. Instead, you should start eating more fruits and veggies (the good-old 5-a-day), fish, lean meat, whole-grains, healthy vegetable oils, and so on.
But, making your diet regimen healthier is only the first step in improving your lifestyle. You also need to exercise more. Surely, this will make you sweat even more, but at least you'll sweat out the bad stuff in the gym, not on a date.
Other things that can improve your wellbeing, as well as help you get rid of the odors include:
Doing a Health Checkup – You need to take a proper care of your health and going to the doctor to do a whole-body checkup is definitely a must.
Staying Away From Drugs – Even though weed is getting legalized everywhere, it doesn't mean you should smoke it. It smells bad and it's gonna make you smell bad as well.
Going to Sauna – This is the place where you're supposed to sweat. Going to sauna will help you expel the toxins from your body, thus helping you detox and possibly get rid of the bad odor.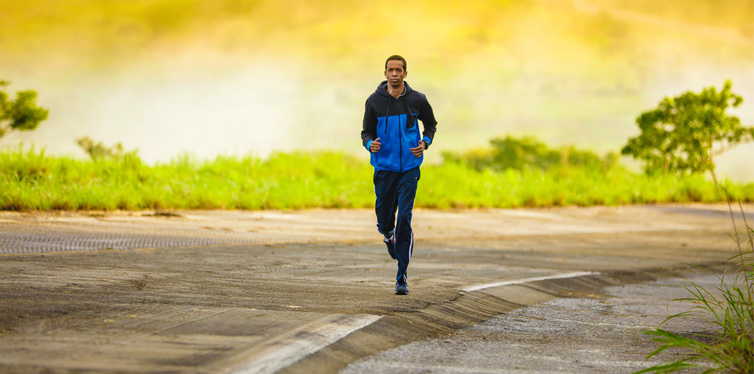 3. Wear the Right Clothes
Stay away from synthetics – they're gonna create the sauna effect. Not only will sweat come out your body, but it will create an ideal environment for smelly bacteria and all kinds of fungi. Instead, you need to wear breathable clothes, the ones made of natural fibers, like cotton, for example.
But, it's not just the fabric of your clothes you need to pay attention, but their design as well. If you're wearing a tight T-shirt, even if it's made of breathable fabric, it's not gonna let your skin breathe properly. Of course, we're not suggesting that you should wear clothes twice your size. You need to choose the ones that make you feel the most comfortable.
Another hack that can help you deal with sweating is to get yourself an undershirt made of rashguard material. The one that comes to mind is Nike Dri-FIT. It's more expensive than regular undershirts, but, then again, nothing's expensive if it's gonna solve the bad odor problem.
4. Use the Right Cosmetics
The beauty industry has been working hard to come up with new ways of helping the people smell nice. So, why not take advantage of what they have to offer? There are lots of products that can help you deal with bad odor and the best thing about them is that they're pretty cheap. Here are some of them:
Hair Removal Cream – With no hair for the sweat to cling on to, you will be able to make the bad odor go away. Or, at least, make it easier to handle. And the reason why we recommend using a hair-removal cream is that it won't cause any irritation in sensitive areas such as your armpit or crotch.
Use the Right Deodorant – A big part of the cosmetics industry is dedicated to the problem of bad odor. You can find literally hundreds of antiperspirant deodorants that are claimed to deal great with unpleasant smells, keeping your armpit fresh for hours. Still, many of them are talking BS just in order to sell their products. So, focus on those that already have a good rep – Old Spice, Nivea, Axe, Dove, Right Guard, etc. You can even consider using a nice cologne before leaving the house.
Use the Right Shower Gel – A good shower gel will make you smell and feel fresh for a long time. The trick here is to choose the right fragrance. Some fruity smells can react badly with sweat, so you might end up smelling horrific only a few hours after taking a shower.
Have Wet Wipes Nearby – Once you get a bit stinky under your arm, you shouldn't try to solve the problem by spraying a deodorant. That can make the things much, much worse. Instead, a much better solution is to wipe your armpit (and other smelly parts of your body) with wet wipes. And when you're done, then it's time to use deodorant.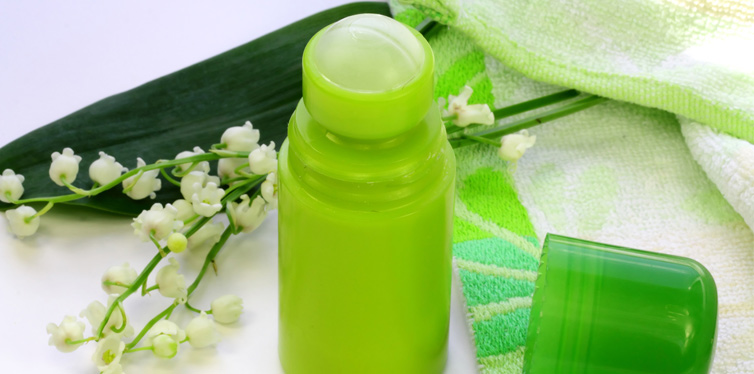 5. Plastic Surgery
It may sound extreme, but "desperate times call for desperate measures". So, if you're feeling that your body odor is having a serious effect on your social life, it's time to deal with the root of the problem.
And the root of the problem is placed inside your armpit. There's where the sweat glands are, the things that are producing the horrendous smell. These glands are something everyone has in its body, but in some cases, they're not doing their job well. Actually, they're doing it too well – making you sweat even when there's no need for it.
Remember that the main reason why we sweat is to regulate our body temperature. The secondary purpose of sweating is to get rid of the toxins. But, if you're sweating too much, not only will you get rid of the bad stuff, you will sweat away the good stuff as well. Not to mention that it's gonna become a home to bacteria that create a terrible odor.
Can surgery mess up your body functions?
Well, it shouldn't, as long as you have healthy kidneys. When you pee, you're also getting rid of the toxins. And when it comes to temperature regulation, well, a couple of sweat glands won't make a big difference. You're still gonna get wet all over your body when you go to a sauna.
So, is there any downside of removing your armpit sweat glands via a surgery? Yes, there is – this procedure can be quite expensive. Not to mention that you will probably have to spend at least one day in the clinic. You may also experience problems moving your hands properly in the days after the surgery.
This is why it's best to look at this as your last resort. But, before you go to a plastic surgeon, we urge you to give the previous four hacks a try. They may end up producing basically the same results.