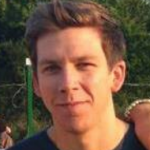 Support us! GearHungry may earn a small commission from affiliate links in this article.
Learn more
Foods That Remove Metals From the Body
There are more than 20 heavy metals, but thankfully, only a few pose serious health concerns, such as lead, chromium, mercury, and inorganic arsenic, but the effects can be devastating. Heavy metals make use of three main pathways to gain entrance into the body: inhalation, skin absorption, and ingestion. As well as affecting male fertility, exposure to heavy metals may result in autoimmune conditions, such as rheumatoid arthritis, ulcerative colitis, Hashimoto's thyroiditis and fatigue. Even at low levels, they are toxic enough to cause enough damage to create long-term health issues that can shorten a man's productive working life and seriously reduce his quality of life overall.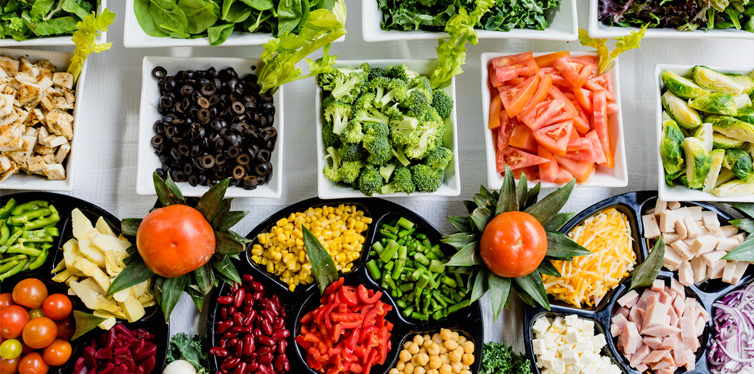 Heavy Metals and Your Liver
Once in the bloodstream, any heavy metal must pass through the liver, the filtration organ of the body, responsible for removing all toxins from the blood stream and therefore the body. With constant exposure at even the lowest of levels, the liver becomes overwhelmed. Toxins build up. It cannot process them out of the bloodstream fast enough and they leach out into cells damaging their structure. If the liver is already weakened through, for example, alcohol misuse, it fails fast. Even without, constant exposure to heavy metals will cause irreparable damage.
The problem is it is just not possible to avoid heavy metals in today's world. Mercury poisoning is the most common with almost every person in the world having some mercury in the body. Exposure to pollutants, such as traffic fumes, cigarette smoke, and even food contaminants all release mercury into the body. A poor diet that relies heavily on processed foods may be a contributing factor. Drinking water polluted by agricultural products and pesticides is yet another reason why millions upon millions of us are suffering from heavy metal toxicity.
While you cannot always control your exposure to these environmental heavy metals, especially if you work outdoors or industry, you can at least try to toughen up your system and work to reduce other less harmful toxins and allow your liver time and energy to work on eliminating the bad stuff. The first step is to start eating foods high in antioxidants and other helpful nutrients. Here are the best options to consider.
Spirulina
Spirulina is a blue-green alga that offers numerous health benefits, one of which is to remove heavy metal build up from the liver and nervous system and prevent oxidative cell damage. It is a powerful antioxidant and has anti-inflammatory properties, is rich in protein and contains 8 essential amino acids. Its main compound is the protein phycocyanin which is related to chlorophyll.
A 7g serving of dried spirulina powder provides 4g of protein, 11% of your recommended daily intake of iron, and a good dose of potassium, magnesium, and manganese. Other helpful nutrients in spirulina include vitamins B1, B2 and B3, and copper and iron. All help support the body's natural detoxification system and help with the processing and elimination of heavy metals.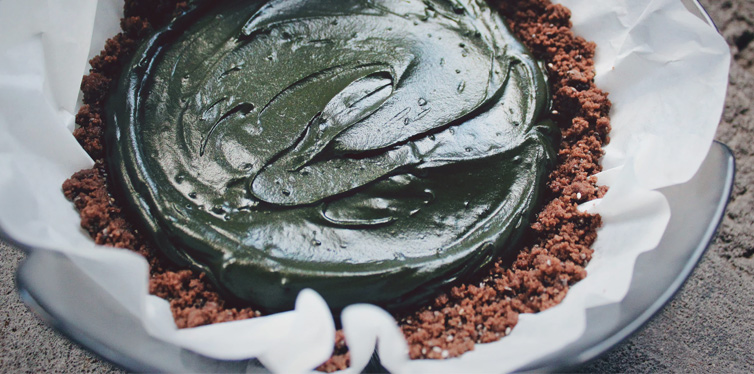 Milk Thistle
Milk thistle is an edible wild plant used for generations in natural medicine and works wonders at ridding the body of heavy metals and other harmful substances. It supports liver function in the elimination of free radicals. It can be taken as an infused tea or as a supplement pill. Studies by The Journal of Biological Research have concluded that seeds of the milk thistle are an effective treatment for animals suffering from mercury poisoning and fully expect the same results in human trials.
Milk thistle is a powerful liver cleanser and even helps rebuild damaged liver cells while continuing to rid the body of further contaminates. It can help reverse the harmful effects of pesticides and alcohol as well as heavy metals that contaminate water.
By supporting the liver, milk thistle also aids in hormone production and acts as a catalyst to increase the efficiency of glucose absorption into the bloodstream to increase energy levels as it detoxifies the entire body. Milk thistle is well worth the effort of taking regularly to maintain male health if working in an environment where heavy metal contamination is likely.
Herbs and Spices
Many herbs have antioxidant and anti-inflammatory properties, which is the reason why they can be your ally in the fight against heavy metals. You can enjoy 'detoxification' benefits from herbs such as oregano, parsley, basil, ginger, thyme, cilantro, cinnamon, and turmeric. Cilantro, in particular, supports liver detoxification. Animal research has confirmed that cilantro has a role in removing heavy metals, such as mercury, aluminum, and even lead from bones.
Cilantro alone may not be enough to deal with heavy metal accumulation, but it works amazingly well when combined with spirulina. The combination prevents metals leeching back in the bloodstream. Cilantro pulls toxins out from deep inside cells, whereas the spirulina binds to it and removes it from your system.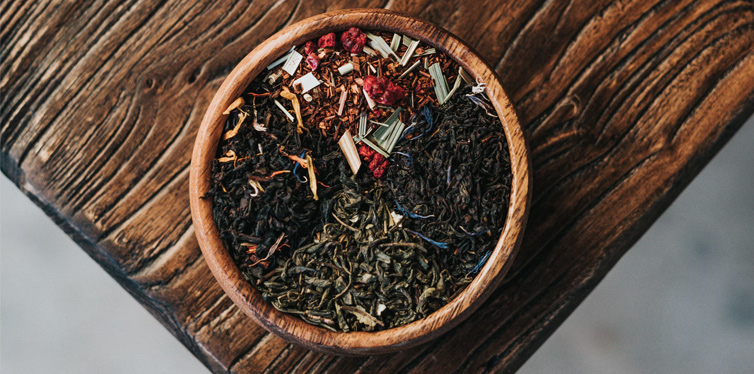 Pectin-Rich Fruits and Veggies
Fiber is extremely beneficial for your overall health, but a special type of fiber, called pectin, can serve as a highly potent chelating agent. Many studies have shown that taking supplements that contain pectin may help expel lead through the urine by as much as 132%.
Some of the best food options in this category are green apples, pears, citrus fruits, grapes, cabbage, and carrots. Lemon, grapefruit, and lime contain pectin throughout their rinds. Grapes are especially beneficial and are considered natural detoxifiers. They contain procyanidolic oligomers (PCOs) that serve as antioxidants and support detoxification. Due to the concentration of PCOs, purple and black grapes are considered to be the most efficient for detoxification. You can eat them raw or get your blender out to make a smoothie.
Garlic
Garlic is so powerful and beneficial that it deserves to have its own place in the list of best foods to get rid of metals. This sulfur-rich food is good for everything, but when it comes to lead removal, there is no food option better than garlic. Studies show that taking garlic extract thrice a day for 4 weeks may lead to a significant reduction in your blood lead levels. Another study published in Basic & Clinical Pharmacology showed that garlic extract could lead to a significant reduction in the symptoms of lead poisoning.
The presence of sulfur is one big reason why garlic helps eliminate from metals and toxins from your system. Researchers believe that sulfur has the ability to oxidize lead and some other heavy metals so that they dissolve in water and go out of your body with ease. Besides garlic, many other sulfur-rich foods may also help, and some good options include eggs, onions, and cruciferous vegetables, such as cabbage, Brussels sprouts, and cauliflower.
An Interesting Remedy to Remove Heavy Metals
You might already have foods in your kitchen that can help against heavy metal toxicity, but there is also a not-so-common and yet highly effective food you may not have heard of. It is Atlantic dulse.
Atlantic dulse is essentially a seaweed that contains vital nutrients, many of which are no longer in the Western diet. These include B-vitamins, iodine, potassium, omega3 fatty acids, and omega6 fatty acids. It has proven extremely effective against aluminum, commonly used in the food industry, but Atlantic dulse is equally effective against copper, mercury, and lead. It binds to these metals taking them through the colon to be eliminated.
You can use this salty sea vegetable in many dishes, including chowders, soups, and fish dishes or eat it fresh. It is high in polyunsaturated fatty acids that support the nervous system and brain function.  With around 21.5g of protein from a 3.5oz serving of fresh dulse it certainly helps meet your recommended daily intake of protein and getting those toxic heavy metals out of your system.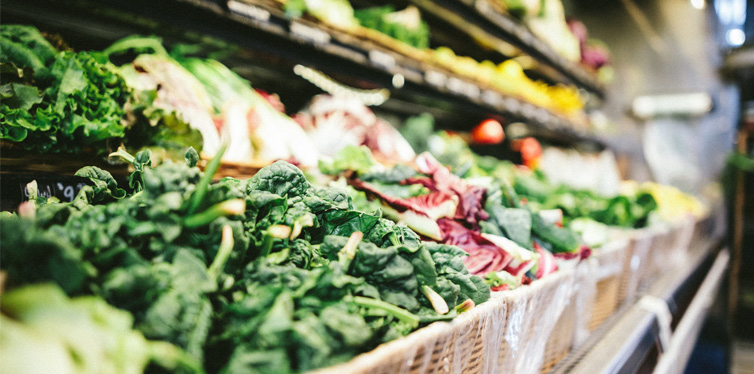 Foods to Avoid
Now that you know that you support your liver with certain foods, you may also want to consider the foods you should avoid, especially when trying to detoxify your body. For instance:
Farmed Fish: Avoid farmed fish because they may be contaminated with heavy metals, PCBs, and dioxins, which are all extremely toxin. You should especially avoid offenders like swordfish, tilefish, big-eye tuna, and king mackerel.
Food Allergens: Liming your exposure to allergens is important while trying a detox diet because allergens can increase inflammation and overload your liver.
Non-Organic Foods: Your symptoms of metal toxicity may aggravate because of these foods. Some of the worst offenders include brown rice products and conventional apple juice.
Foods with Additives: Stay away from foods that contain additives, such as artificial food colors because they can suppress your body's ability to detoxify. Use your juicers/blenders instead to make fruit juice with no risk of downing any additives
It wouldn't be wrong to suggest that fad diets may promise exceptional results, but you do not need to try anything out of the ordinary because simple changes to your diet and the addition of foods rich in sulfur, pectin, and antioxidants can do the trick. Also, be sure to sweat more by exercising and living an active lifestyle to deal with your symptoms caused by heavy metals toxicty.