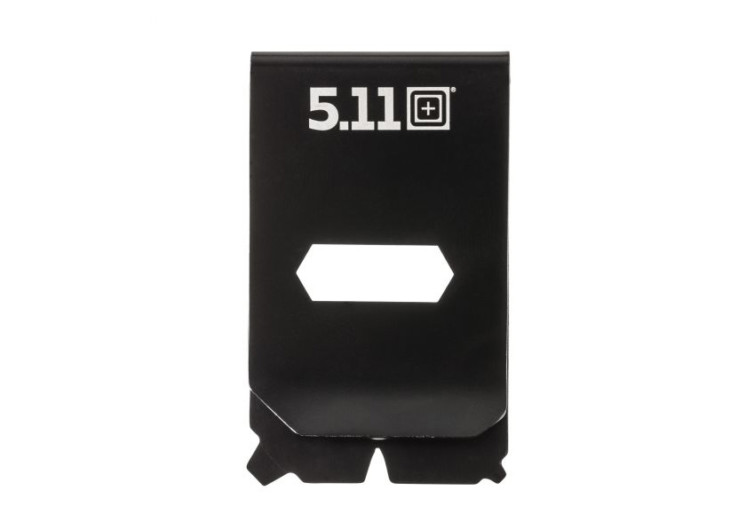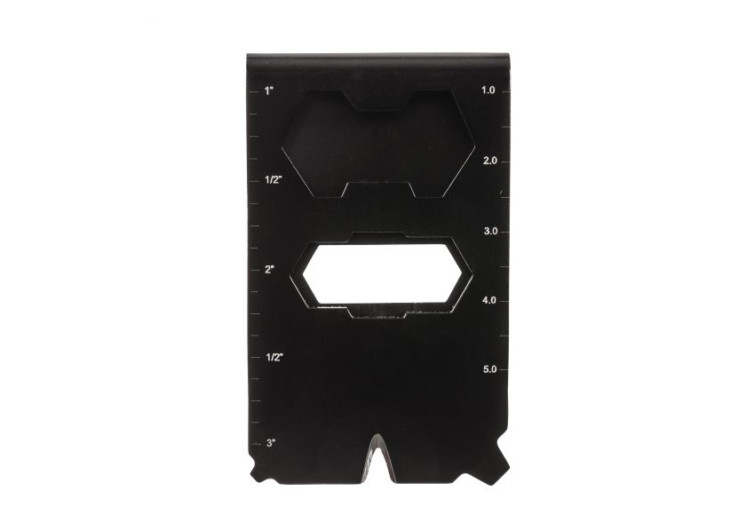 GearHungry may earn a small commission from affiliate links in this article.
Learn more
5.11 Utility Money Clip Multi Tool
It's very rare to see a tool that is so small one would think that it is good for nothing else but a single purpose, yet packs a powerful punch, creating immense opportunities for the modern man to improve his productivity without having to be tied down to bulky and heavy tools. One such nifty tool is the Utility Money Clip Multitool. Its name me be a handful, but that's just what it really is.
The Utility Money Clip Multitool is a nifty clip, a very ordinary-looking one if you must. There's nothing really significant about it, no fancy artwork or even slide-out tools of that sort. The only thing one gets is a clip that comes with a large printed logo of "5.11+". But there's actually more to the UMCM than meets the eye. It's a multitool, after all.
Fully integrated into the design of the UMCM is a ruler that comes in both metric and imperial measurements. While it may only measure 3 inches of dimensions at a time, the possibilities are endless. There's no need to guess the actual size of items when one can easily slip out a handy 3-inch ruler straight from the pocket. There's a flathead screwdriver, too, perfect for tightening and loosening screws in one's home, office, or anywhere else. The multi-sized bolt wrench can also come in handy in certain situations that call for such tools. And when it comes to stripping wires, one can ditch the idea of having a dedicated wire stripper as the UMCM handily takes care of the task. And when everything's done, popping a cold bottle of beer no longer requires powerful jaws and teeth as the UMCM comes with its own bottle opener.
It may be small, but the Utility Money Clip Multitool more than organizes cash. It's a handy multitool.
CHECK PRICE ON 511TACTICAL.COM