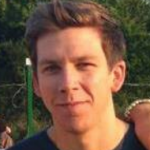 It's a tough match: the man who has everything, and the gift-giver on a budget. We've laid out the top twenty-five gifts you can grab for him, without breaking more than a Hamilton out of your bank account. Times are tough, and you're still out here shopping for gifts for him like a true hero: let's do everything we can to give you a fighting chance to take the cake. Each of these picks are high-end ways to target what he likes, capitalize on it, and get the best possible reaction you can without emptying your wallet. Let's get into it.
Best Gifts For Men Under $10
PeterIvan Digital Kitchen & Cooking Timer
See More Reviews

You can prop it on your desk or countertop, hang it on your wall or any other vertical flat surface, or even stick it onto any metallic surface. That's how versatile the PeterIvan Digital Kitchen & Cooking Timer is. It has a sturdy base, a convenient handle, and a powerful magnet to give you amazing mounting or placement opportunities. Best of all the PeterIvan comes with extra-large digits that you can see the timer all the way from across the kitchen. If this doesn't help, its loud alarm should alert you that your food is already cooked. The PeterIvan is great for sports activities, too.
SE 11-Function Survival Pocket Tool
See More Reviews

Would you trust your survival on a sub-$5 multitool? For most of us, an inexpensive item typically translates to mediocre quality and sometimes substandard functionality. But the SE MT908-1 Survival Pocket Tool is one of those rare inexpensive multitools that are clearly a great value for the buck. Made of superior strength stainless steel, the MT908-1 comes with a built-in can and bottle opener, 4 different types of wrenches, a saw blade, a knife edge, a ruler, and a keychain hole allowing you to easily attach this credit card-sized multi-function pocket tool to your gear. The MT908-1 also comes with its own leatherette carrying case.
Strong Hold Magnetic Wristband
See More Reviews

Who would ever think that something this handy will cost you under $10? Designed especially for the modern handyman, repairman, Mr. Fix-it, or the DIY project man, the Magnetic Wristband from Strong Hold Products produces enough magnetic force to literally pull any type of metallic object to its wide 1680-denier ballistic polyester that's embedded with 5 powerful magnetic bars. The backside is covered with padded mesh to ensure breathable comfort as the Strong Hold is secured around your wrist via heavy duty Velcro. The wristband itself is lightweight and highly durable, giving you the assurance of completing your tasks for many years to come.
ForeverGiftsusa Titanium Coated Pocket Knife
See More Reviews

Inarguably one of the best gifts you could ever give to any man is a pocket knife. And if you can have it personalized with his name engraved on the handle of his very own pocket knife, he'd die a happy and fulfilled man. Such is what ForeverGiftsusa promises to deliver. Not only are they willing to engrave the name of your man, they can even put 2 lines of 30 characters each on the sleek handle of the titanium coated stainless steel pocket knife. This means you can have your favorite quotes, sayings, or verses elegantly engraved on the handle.
KANGORA UF003 LED Flashlight
See More Reviews

No modern man should ever go out or perform a variety of DIY projects or quick fixes without a handy flashlight. For under $10, not only are you getting excellent illumination from the KANGORA UF003 LED Flashlight, it also provides you the ability to choose from 5 different light modes for various purposes. Its SOS mode should come in handy in emergency situations while its high illumination settings can really be useful during search and rescue efforts. Need a more focused light into what you're doing? You can adjust the focus of the KANGORA, too so you can concentrate on one particular area.
See More Reviews

First of all, don't ever think that because the LORJE Tactical Pen doesn't cost you a fortune, it already comes with mediocre construction and an equally laughable functionality. On the contrary, the LORJE is constructed of only the finest and most durable type of aluminum alloy, one that the aircraft industry uses in the construction of many aircraft components. This gives the LORJE a remarkable combination of light weight and strength. But the real deal on the LORJE is its carbide tip glass breaker which is perfect for breaking glass for emergency and rescue purposes. You can always use it to write down your thoughts.
RTek USA Mini Tactical Pocket Knife
See More Reviews

Would you believe this 2.5-inch pocket folding knife actually packs two other functionalities that are deemed indispensable to any modern man? The blade of the RTek USA Mini Tactical Pocket Knife may only be 1.75 inches but it sure can cut through almost anything, thanks in part to the use of premium stainless steel. Also integrated into the design of the RTek's 2.5-inch handle is a money clip that does a fine job of organizing and keeping folded bills safe and secure. Towards the tip of the RTek's handle is a bottle cap opener that guarantees effortless popping of beer and soda bottles.
See More Reviews

Forget hair gels and sprays as these can be damaging to the environment for the different chemicals that they contain. Go old fashioned with the American Crew Pomade for the extra hold on your hair. Regardless of the style you choose for your crowning glory, the American Crew is sure to hold it in place. And with a variety of essential oils and other natural ingredients infused into its formulation, you can bet that your hair will be shining in all its splendor. It's got sage, ginseng, and limonene to help nourish your hair while holding its fabulous and fashionable style.
See More Reviews

You can stop worrying about the different elements of your project not adequately bonded together. You can also stop worrying about glue that you cannot really shape with your fingers. As long as you use the Sugru Air-Curing Rubber, you get really secure adhesion and the capability to shape or mold it as you wish. If you like the idea of playing with your bubble gum and sticking it to any surface, then the Sugru is for you. It is especially formulated to be highly moldable and cures overnight at room temperature. It seals, bonds, replaces, cushions, and fixes things. It creates wonderful rubber objects, too.
See More Reviews

There really is nothing fancy or something that will get you excited about the Chef Craft Bottle Opener and Can Tapper. The good news is that, for whatever pomp and style it lacks, it more than makes up for it in functionality. In fact, the Chef Craft does a great job at opening bottle caps and for tapping into cans of beverages, soups, sauces, juices, and many more. It also comes with an integrated magnet at the back so you can easily stick it on your ref door or even towards the side if you don't want your kids to be fumbling with it.
Mpow Universal Waterproof Case
See More Reviews

The problem with some waterproof cellphone casing is that the material itself adversely affects the sensitivity or responsiveness of the touchscreen interface of your mobile device. This is not an issue with the Mpow Universal Waterproof Case as attested to by the numerous customers that have already used the product. Not only does the Mpow allow for superb control of your mobile device, it also comes with an amazing IPX8 rating, giving it exceptional protection against water, snow, dust, and even scratches. It features a very secure lock that seals your gadget inside, guaranteeing no water or any particle will ever touch it.
Travelambo Leather Slim Wallet
See More Reviews

Keeping your wallet in your back pocket is one sure way to get victimized by pickpockets. This is even truer if you've got a really bulky wallet. But even if you had a slim wallet, you're still pretty vulnerable to identity theft due to the use of RFID skimming devices that aim to steal sensitive information from your credit cards and other data-embedded cards. These issues are effectively addressed by the Travelambo Leather Slim Wallet. It's slim you can put it in your front pocket and will not even create a ubiquitous bulge. It's got RFID blocking technology, too, for added security.
See More Reviews

If you've ever experienced being on your top of your game only to falter at some point because your shoelaces have come loose, snatching the much-coveted victory from your grasp, you know that awful feeling. The next time you head to the tracks or even to perform any other physical activity, don't be festered by loosening shoelaces. Instead secure them with the Xpand No Tie Shoelaces for a more efficient, comfortable, and truly snag-free lacing of your footwear. Unlike other systems, the Xpand comes with a flat clip design so it won't unnecessarily put pressure on your feet. It fits all types of shoes, too.
See More Reviews

Majority of us would like unrestricted access to our phones while we are driving. That's why we place our gadgets right on the dashboard so we have full access to information. Unfortunately, doing so limits our full view of the road and increasing the risk of vehicular accidents in the process. Thankfully, you can now easily slip the WizGear Magnetic Mount through the aircon vents of your car. The WizGear comes with a sturdy rubber base, a powerful magnetic head mount, and a 360-degree swiveling mechanism. This combination of technical innovations allows you ease of mounting, safety for your device, and superb access to your device.
Joopin Unisex Polarized Sunglasses
See More Reviews

Sunglasses are one of the most efficient ways to protect the eyes from premature damage brought about by the harsh rays of the sun. Sunglasses are excellent fashion statements, too. And with the Joopin Unisex Polarized Sunglasses, you don't even have to spend that much to get exceptional combination of UVA and UVB protection with amazing visual clarity. Plus, the retro styling of the Joopin is simply a phenomenal way of enhancing your overall fashion sense. The Joopin comes with a resin frame for extra-lightweight properties. The lenses are fully polarized for amazing clarity while shielding your eyes from glare and UV radiation.
Exsect Leather Cord Keepers
See More Reviews

You can use rubber bands or even ordinary ties to organize your cables, cords, and wires. However, if you really want something quite luxurious, stylish, and inexpensive at the same time, the Exsect Leather Cord Keeper can be a wonderful choice. Just imagine having miniature leather bands complete with snap-on buttons for closure and you have a more interesting and more stylish way of organizing and keeping your cords and cables tidier. These come in various colors, too, so you can choose one that definitely suits your personality. These leather cord keepers can be made as integral parts of your cables.
Anker Ultra Slim USB Data Hub
See More Reviews

The Anker Ultra Slim USB Data Hub is a 4-port super slim device that guarantees faster and more efficient transfer or exchange of data between and among a variety of USB enabled devices. What's wonderful about the Anker is that it can be easily plugged into any USB port and connect 4 other USB devices for more efficient data management. It features the USB 3.0 version which is 10 times faster than the legacy 2.0, though not as fast as the latest USB version. Regardless, this simply means it has greater versatility as it can be plugged into legacy devices running on older USB versions.
See More Reviews

If you're looking for a truly multi-functional sports wristband, then you've picked the right one with the HOTER Sports Wristband. What separates the HOTER from similar products is the inclusion of a storage compartment with full zipper closure well within its lightweight, durable, super-absorbent, and breathable fabric material. You can thus, use the HOTER to temporarily secure small personal items such as credit cards, car keys, identification cards, cash, and many more. Plus, its extra-plush, 2-ply knitted fabric gives you the kind of comfort that you need while doing your thing. It's exceptional in wicking perspiration, too, while allowing your skin to breathe naturally.
Lamicall Cell Phone Stand
See More Reviews

With premium aluminum alloy providing the framework for its ultra-sleek and sexy profile, the Lamicall Cell Phone Stand makes for a truly elegant and sophisticated way to prop your precious smartphone like the iPhone, Samsung Galaxy, Sony, and many others in a manner that allows for ease of access to all the functions of your mobile device. The Lamicall comes with a low center of gravity that, coupled with its sturdy non-slip base, provides a very stable platform upon which to dock your device. Its design is also perfect for augmenting the aesthetic qualities of your table or work desk.
See More Reviews
The KMASHI External Battery may only come with 5,000 mAh of charging power but this should be enough to juice up your high end devices especially the iPhone 6 series smartphones including the high end Samsung Galaxy S6 and iPad Mini. Capable of producing a 5-volt 2.1A power output, you can feel more confident about the KMASHI's ability to power up your devices in a much shorter period of time. Recharging the KMASHI doesn't take long, too, as it only requires 3 hours before reaching full capacity. This is very much unlike other power banks that take a whole day to recharge.
See More Reviews

Built specifically for the 4.7-inch iPhone 6 and iPhone 6S model, the JETech iPhone Case might as well be the best protection you could ever get for your device without significantly altering the smartphone's signature classic and elegant lines. Unlike other smartphone cases, the JETech is never bulky and will not get in the way of the full functionality of your iPhone. However, as slim as it may be, the JETech still provides exceptional protection with its patented advanced shock absorption technology completed with air-cushioned corners for additional protection 
See More Reviews

For the man who loves his coffee, no other gift can be more meaningful than the Norpro Coffee Scoop with Bag Clip. The Norpro comes duly constructed of premium grade stainless steel giving it excellent strength and durability that should see you using it for many generations. While a single piece may be considered quite pricey, the quality of its construction plus the inclusion of a bag clip gives it exceptional value. The Norpro accurately measures 1.5 tablespoons, perfect for those who want their coffee as strong as they possibly can. You can use the Norpro for other purposes, of course.
See More Reviews

At a discounted price of under $10, getting the Cuisinart CSBP-100 Stuffed Burger Press as a gift for someone who absolutely lives on burgers is an exceptional find. One thing truly amazing about the Stuffed Burger Press is that you can actually use it in 3 different ways. You can make amazing sliders, ordinary burgers, or even your own take on what stuffed burgers should be. So, it doesn't matter what type of burger you crave for. As long as you keep on using the CSBP-100 you will feel more confident about making perfect burgers every time, all the time.
Field Notes Kraft Ruled Paper
See More Reviews

You can always ditch the notepad application on your smartphone and use instead the Field Notes Kraft Ruled Paper to jot down your thoughts, ideas, and inspirations. At any rate, you can immortalize those emotions in any of the 48 pages of the Field Notes so you'll have something to reflect on in the future. The package comes with three 48-page memo books, each one dutifully crafted for superb writing surface. It makes for the ideal inexpensive gift for someone who prefers the old fashioned and traditional way of documenting thoughts and sentiments. The package also comes elegantly shrink-wrapped and banded for easy gift-wrapping.
See More Reviews

You'd be forgiven for thinking the Body Back Scalp Massager is actually a broken wire whisk. In fact, except for the knobbed tips of the Body Back Scalp Massager's "tines", you'd be discarding this straight into the garbage bin. But the truth of the matter is that the scalp massager is a very simple yet effective way of improving the blood circulation in your head. The knobbed tips provide just the right amount of pressure to stimulate more efficient blood flow. Additionally, this also helps relieve the tension from knotted muscles of the scalp, alleviating symptoms of stress and headaches in the process.