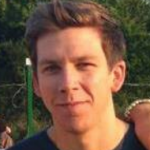 Support us! GearHungry may earn a small commission from affiliate links in this article.
Learn more
Keto Snacks
OK, so you've embraced the keto diet philosophy – fat is good, yay! – and have figured out the right high fat/good protein/low carb meal routine that's set you on the road to becoming a lean, mean, muscle-building machine.
But if eating on the go is still proving to be a problem, you could be bad-snacking your way to sabotaging all your hard work. If this is you, then don't worry because help is at hand. We've slaved away in the Gear Hungry kitchen to come up with 20 insane keto snack ideas that will keep your muscle-building, low carb eating good intentions totally on track.
Some need quick cooking, others a little prep but they are all insanely tasty and certainly worth the effort. So, check out our top 20 super snack list and before you know it, with a little forward-planning plus a dash of the right K-food know-how, you will be totally (keto) prepared for when the next snack attack strikes.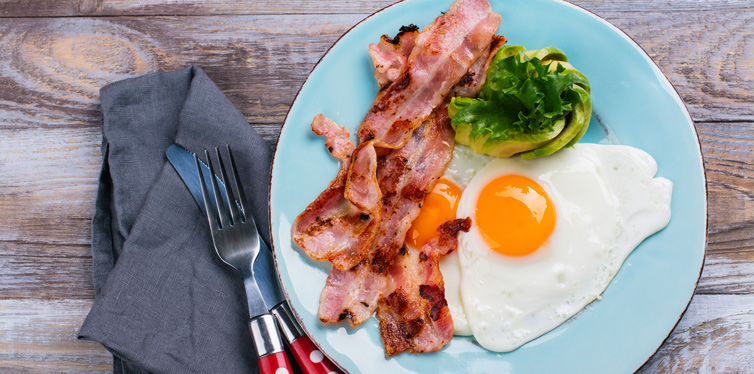 1. Avocado protein smoothie
Make sure you are always keto-snack ready with a couple of avocados in your refrigerator. This superfood is packed with nutrients and heart-healthy fats and are ideal for smoothies as they blend well and taste delicious.So, for a quick and easy breakfast replacement when time is short, grab your protein shaker and mash up an avo-smoothie!
For a basic smoothie, blend half an avocado with a scoop of protein powder, 3 tbsp plain Greek yoghurt, 2 tsp Stevia, 1 ¼ cups almond milk, a dash of cinnamon and a handful of ice, pop into your protein shaker and you're good to go.
2. Fat bombs
With the keto diet, fat is good, but it does depend on the type you eat or drink when juicing. Heart-friendly fats from natural sources such as meat and nuts or saturated and monounsaturated fats like coconut oil, butter and olive oil can actually boost your health and help shred the weight.
Fat bombs are a great way to get your good fat intake while on the go – plus you get a sweet energy-boosting treat to boot.  The basic recipe involves coconut oil, peanut or other nut butter, maple syrup with nuts, seeds or desiccated coconut to add texture, but you can also shake it up by adding other ingredients such as cream cheese, avocado, cocoa powder so get creative!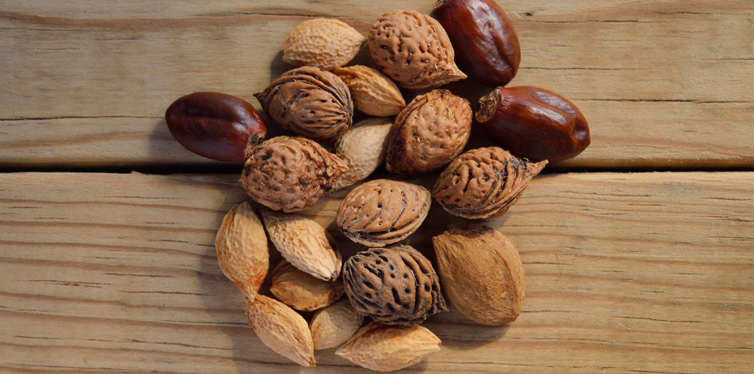 3. Snack on an egg
Containing less than a gram of carbs and six grams of protein, an egg is the perfect keto snack food and a source of healthy fats and omega-3s.
Keep a few hard-boiled eggs in the refrigerator ready to grab and you'll always have a top snack for when you get a between meals hunger pang. Or why not take a fresh look at the humble egg and discover just how easy it is to whip up a menu of egg-based snacks to keep you going. Baked avocado egg boats, cheesy egg and chorizo breakfast muffins and jalapeno and bacon egg cups are just a few of our current egg snack heroes.
4. Cheesy meatballs
Who doesn't love a cheesy meatball? And the great news is, they are so definitely keto! Made in advance, these delicious balls of fromage-gooeyness can be wrapped up for a snack on the move or kept in the office refrigerator to beat the 3pm slump. For a simple, tasty recipe, cut cheese into cubes and wrap with seasoned beef mince, then pan fry. You could also pimp up your cheesy meatballs with chili or chopped jalapenos. Heat up in the microwave when you're ready to eat and you'll quickly curb your cravings for the bad stuff.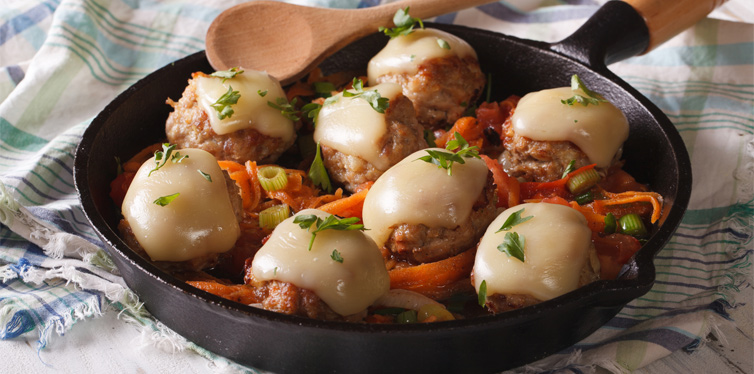 5. Let Zucchini float your boat
Have some fun with your snacking and channel the retro vibe of summer picnic with our zucchini boats. Quick and easy, the carb-load is low but the taste factor sky-high. Not only is zucchini a great carb-free option to pasta but it can, with some creative preparation, become a keto alternative to a small bread roll.
Simply slice a medium-sized zucchini in half and scoop out some the white flesh, then stuff the space with a keto-filling of your choice and grill or bake. Personally, we love chicken, chili and melted cheese or shrimp and cream cheese. Or you could make your own version of a pepperoni pizza. Go on, you know you want to….
6. Off the supermarket shelf
Sometimes you just want a snack you don't have to cook and with the Keto diet, this is much easier than it sounds. Your local supermarket is an endless source of no prep keto snacks, perfect for those 'at home watching a movie' munchies.
Remember the keto high (good) fat/low carb rules and you'll soon see the grocery store shelves in a whole new, fat-burning light: pork rinds, dry roasted nuts, beef jerky, pickles, sliced pepperoni, hummus, cheese strings anyone?  Just make sure you read the ingredients list and keep an eye out for added sugar.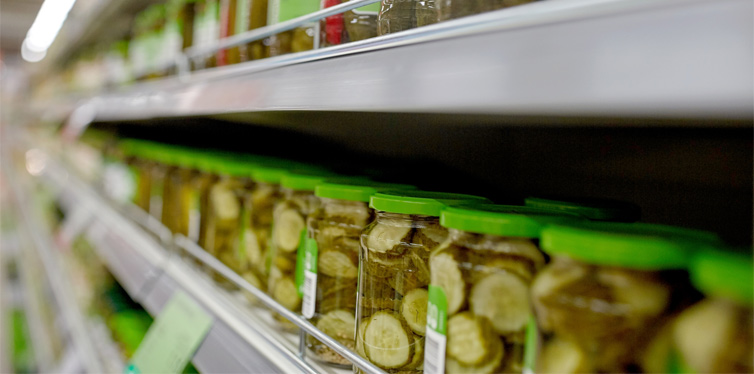 7. Get powered with a keto juice
Revive energy levels with a power-boosting keto juice, blitzed up in your juicer for a super-charged vitamin hit to keep you going 'til supper time. Prepared in advance, a fresh keto juice is great for the gym or to give you a turbo-charge when you need it the most.
Be sure to choose keto-friendly fruit and vegetables and avoid sugar or carb-laden produce. Celery, kale, spinach, almonds, avocado, beet, coconut milk are your best juicing friends as they provide the right levels of carbs, nutrients, fats and protein. Add in some chia seeds and you will be drinking a juice fit for a keto king!
8. Meat-free keto snacks
You don't always have to reach for meat-based products to power snack on the go, the keto diet also offers a tasty choice of quick veg nibbles to keep your engine revving. Meat free foods on the Keto snack list should include low carb vegetables to ensure you keep well within your 20g daily carb total.
For a quick rule of thumb, avoid produce that grows below the ground as these are the starchy ones. Instead, opt for surface growers – lettuce, spinach, leafy greens and bell peppers are great keto go-to veg. When it comes to snacking, we like it fresh and simple, bite-sized vegetable chunks matched with cheese spreads or low carb dips will get your taste buds zinging. 
9. Dark chocolate
If you've got a sweet tooth, there's no need to go without on the keto diet, it's about making the right choices to keep your fat-burning regime totally on track. In fact, quality dark chocolate and cacao nibs are often classed as 'superfoods' which is why they are high up on our keto snack ideas list.
Unlike refined sugar-laden candy, dark chocolate has lower carb levels and packed with body-boosting antioxidants and flavanols, as well as healthy fats that can help with cholesterol. Who knew this was all in a bar of (dark) chocolate? As with most things, moderation is key, but a few squares of keto-friendly dark chocolate a day can help to curb your candy craving.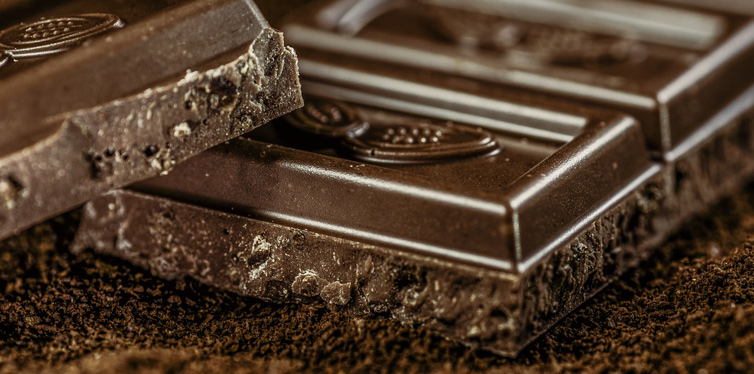 10. Go nuts
We all know nuts and seeds are healthy, high fat/low carb foods but did you know that they can also help keep you feeling fuller for longer? Snacking on almonds, brazil nuts, pecans and walnuts, all of which have lower carb counts will curtail hunger pangs so keep a handy pack of nuts with you wherever you go.
For a more substantial keto snack, grab a tub of peanut or nut butter and add to keto-friendly pancakes (use almond flour), mix into a protein shake or eat on its own. Just make sure you choose 100% natural nut butter, with no added salt, sugar or bad fats like palm oil.
11. 'Ave an avocado!
Ah, the humble avocado, it's so good for curbing those hunger pangs, we're listing it twice on our keto snack ideas roll call. As well in a protein smoothie, this little green wonder can be snacked on in many other ways, giving you that hit of green freshness and healthy fat it's keto-famous for.
For ripe avocados, we say keep it simple: halve and de-stone and serve with a sprinkle of salt or a splash of tangy soy sauce. Delicious. Or for a keto salad, chop up with cherry tomatoes, basil, mozzarella cheese and a dash of olive oil. And let's not forget that snack-attack favorite, guacamole. Make your own, with smashed avocado, chopped tomato, garlic, lemon, lime, chili and coriander. Up the spice with cayenne pepper or jalapeno if you like things hot.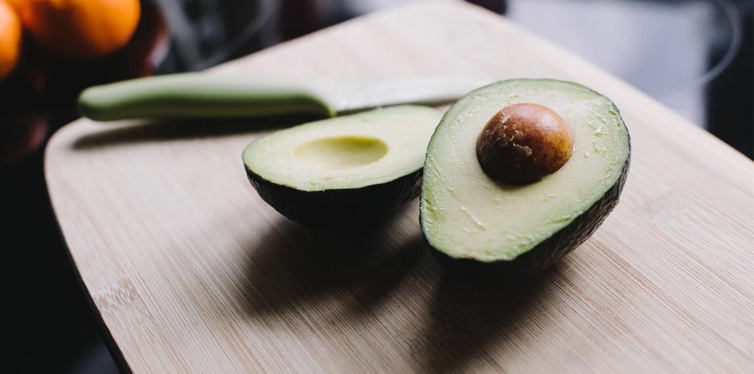 12. Crunchy kale chips
If you dread the thought of not being able to pop open a bag of your favorite potato chips, then don't fear, you can still get your chip-fix with the keto diet.
Although potatoes are off the keto diet menu, there's other vegetables ready to be your chip stand-in. Top in ourketo snack ideas for chip alternatives is the low-carb kale.
Not only is kale full of dietary fiber and vitamins, it makes a totally delicious crunchy chip. Simply tear large leaves into chunks and place on a baking tray; toss in olive oil, lemon juice or white wine vinegar and sprinkle with salt, then bake in the oven for 10-15 minutes until crisp.
13. Fridge raider – keto style
We all have them… midnight cravings that lead us to raiding the refrigerator to curb late-night hunger pangs. Mindless snacking and grazing, however, can derail our health and fitness goals so plan ahead and become a 'fridge raider, the keto way!
Clear out all the keto diet-saboteurs from your refrigerator and replace with food you can happily snack on after dark without unnecessary carb-overload. Ham (rolled up and filled with whatever takes your keto-fancy) chicken, cream cheese, tomatoes, pickles, keto-friendly vegetable chunks, hard-boiled eggs, celery and low-carb dips are all your late-night foodie friends.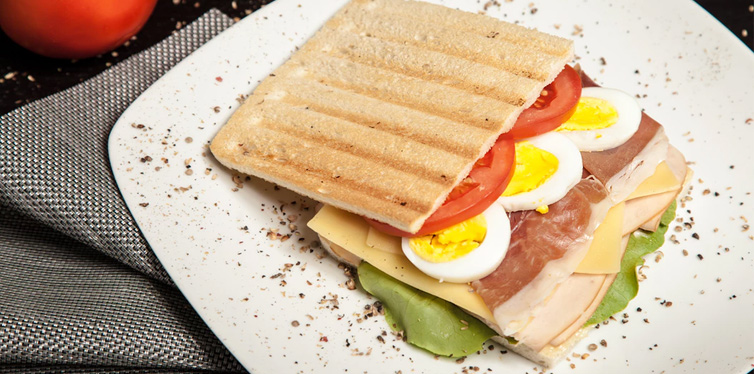 14. Get deliciously dippy
A homemade low-carb dip is the ideal snack when you need to take the edge off your hunger– they are super tasty and the perfect companion to nutrient-rich crudités. Cream cheese is a great starter base to a keto dip, blend with lemon, salt and chopped pickles or jalapenos for an extra kick.
Or try Greek natural yoghurt mixed with chopped cucumber, onion and mint. For the cowboys amongst us, you don't have to miss out on your ranch dressing favorite either, simply combine mayonnaise, sour cream, dried parsley, dill, garlic and onion powder and season well with black pepper. Most dips can be given a keto makeover – just adapt the ingredients to the keto low carb mantra and you're on a roll (just not a bread one).
15. Alternatives to bread and crackers
One of the hardest things to turn your back on when embracing the keto life is the most carb-laden of them all, bread. Not just bread but crackers, pretzels, bagels, tortilla wraps…anything that adds a carb-hit to meal and snack times. But it can be done and to be honest, you don't actually have to miss out.
Homemade and store-bought vegetable crisps (see our earlier recipe) are totally delicious and step in as a dipper where crisps used to be. Large lettuce leaves can be used as wraps (trust us, they work) and you can make the most ridiculously delicious crackers from grated and baked cheese (try grated parmesan and fresh, chopped rosemary and you won't be disappointed). If you simply can't bear to be parted from your loaf, you can make your own keto bread from almond flour, eggs, cream of tartar, butter, baking soda and apple cider vinegar (or try shop bought gluten free if it's an emergency!)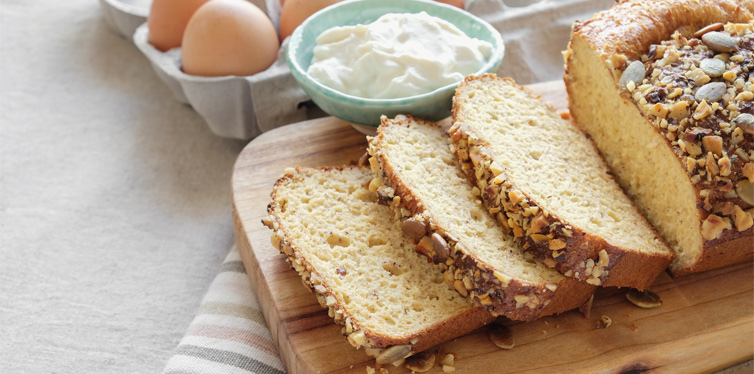 16. Tuna in to a tasty snack
Omega-3 and good fat-rich oily fish should be a keto follower's staple and tuna, tinned sardines, salmon or mackerel all make delicious keto-friendly meals. But for a quick snack, try our mini fish cake recipe.
Simply mix up tinned tuna or salmon with fresh basil, chopped jalapenos, eggs, coconut flour, olive oil, salt and a dash of coconut oil and shape into small rounds. Batch baking means you can store your mini fishcakes in the fridge and should give you enough for a few days' serious snacking.
17. Get your fast food fix–out of this world onion rings
We couldn't put together a top list of keto snack ideas without a nod to our favorite fast food, so we've not only got one, but two flavorsome takeout alternatives. First up – and a perfect companion for our keto dips –crunchy, low-carb onion rings.
Simply mix together a cup of almond flour, 2tbsp grated parmesan, 1 tsp garlic powder, ½ tsp chili powder and a pinch of salt. Dip sliced onion in beaten egg then roll in the dry mix. Lay on a baking tray and drizzle with olive oil before baking for 15-20 minutes until crisp and golden. Now keto crunch away!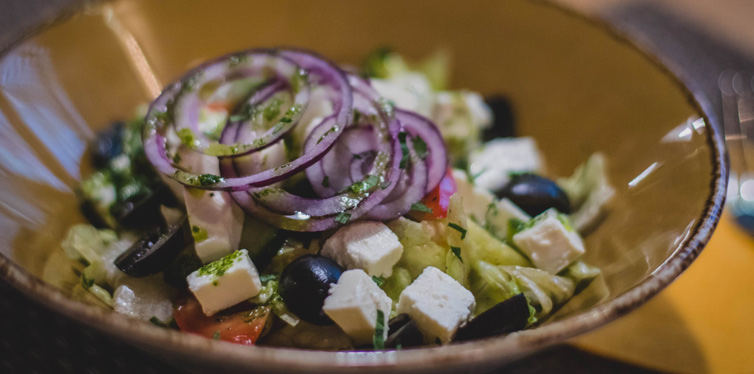 18. Keto fast food fix 2 – buffalo wings
Perfect for lunch, post gym or a lazy TV supper, our low-carb buffalo wings served with paprika soured cream are to die for. Crunch up your chicken wings with our not-so-secret recipe – mix together garlic powder, salt, pepper, grated parmesan cheese, olive oil and hot chili sauce then dip your dried chicken wings so they are totally coated. Pan-fry or bake until crispy golden and serve with crumbled blue cheese.
19. Keto answer to popcorn
Ok, so the big question is – can you have popcorn on the keto diet? Sorry guys, but the answer's no, corn is high carb so off the menu. But we're not going to leave you without on movie night…here's our recipe for insanely delicious puff cheese balls!
All you need is a good hard cheese, cut into small cubes. Lay out the cubes on a lined baking tray, cover and leave to dry for 24 hours. Once dried, bake your cheese squares (200C/390F) for 3-5 minutes or until the cheese has puffed up. Leave to cool before putting in a bowl (lightly sprinkle with salt if you fancy) and get your movie snack-attack on.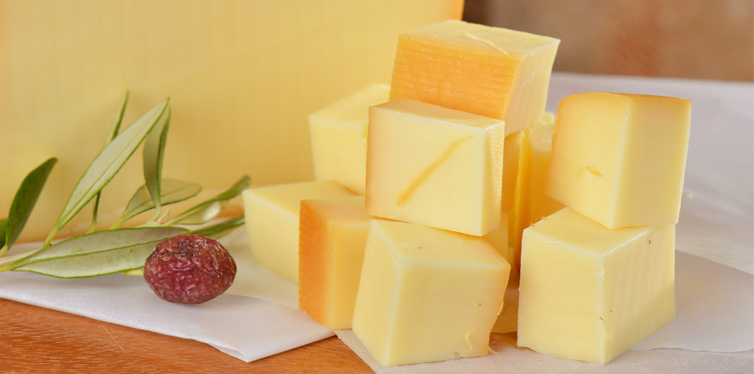 20. Choc brownies – the keto way
And so, to finish with a keto sweet treat. Here's a lip-smacking chocolate brownie recipe that will satisfy the sweetest of teeth without undoing all your muscle-building work.
By replacing wheat flour with either almond or coconut flour and using dark chocolate and a sugar substitute such as Stevia, you can get all that brownie gooey-ness (if there's such a word) without compromising on taste. Mix 6 tbsp coconut oil, 3 eggs, 2 tsp vanilla, 1 cup almond flour, 1 cup cacao powder (or dark chocolate), 2 tbsp coconut cream and ½ cup Stevia. Pour into a lined baking tray and bake at 350 F (175 C) for 15 minutes. Allow to cool, cut into squares and….eat!