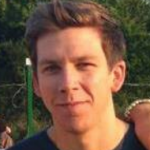 Support us! GearHungry may earn a small commission from affiliate links in this article.
Learn more
How to Take Amazing Photos
They say a picture is worth a thousand words and a good photograph can capture our most precious moments forever. The places we've been, the people we love and things we've done. They are snapshots of our lives and our interests so it's worth taking some time to discover how to take photographs well.
Before going any further, it is important to understand that photography is an art, which means that you can always try to be creative, as there is no written manual to ensure that you take the best photos time and again. Nevertheless, the following tips will improve the chances of capturing perfect moments.
General Photography Tips:
No matter what type of a photographer you are, these general photography tips will always help you take incredible photos.
1. Take Close-Ups
For anyone serious about photography, mastering the close up is a rite of passage. An effective tip is to really get in up close and not be afraid to minimize the distance between the lens and the subject. Filling the focal frame with the subject and eliminating dead space around it creates stunning photographs that capture the minutiae of facial expressions and the details of the object.
Keep in mind that you will have to select the right lens when interested in taking frame-filling close-up pictures. It also depends on the camera you're using, as some would come with a built-in close-up program to set the aperture automatically to take stunning close-up photos. When using different lenses, you need to be aware of the focusing distance of any particular lens you're using. Some cameras are designed specifically for close-up photography, as they are available in different focal lengths, such as 200mm, 105mm, and even 60mm. Select a right one to make close-up photography work.
2. Appropriate Lighting
Photography without light is impossible and learning how to use it effectively is part of the craft of taking stunning pictures. Too intense and it leaves pictures flat, too little and they show nothing. But used to your advantage light can add depth, mood, and substance to your images. Natural light is boon but supplementing it with reflectors and artificial lighting lets you work out where light and shadow fall on your subject and allows you to adjust the interplay between light and dark to capture the perfect image.
3. Application of Flash
A good flash is essential for lifting your subject out of deep shadow. Most cameras come with an automatic flash that measures the available ambient lighting instantly. Most amateurs would let the camera decide but a photographer considers the effect of the flash whether it is used in poor light conditions or in daylight to suppress shadows around the subject.
4. Operate in Manual Mode
Modern Auto mode cameras could be considered a blessing for the newbie photographer, and they are to some degree. But, they limit creativity by always assuming there's only one desired outcome between subject and light. It pays to turn it off and begin experimenting without it if you are to discover your creative potential.
There are three main features of the camera that can be adjusted manually. These are ISO, aperture, and shutter speed. ISO controls the noise of your camera and helps deal with different light intensities. Aperture gives you the freedom to adjust the depth of your image and its surroundings. Controlling the shutter speed allows you to creatively capture the motion of your image.
You have to learn the impact of each of the above features separately and in relation with each other to operate your camera effectively manually. With trial and error, you learn the most suitable settings that enable you to capture stunning photographs in your signature style.
5. Identify the Golden Hours
Identify your golden hours for making the most of available sunlight and for capturing the perfect portrait images. Intense sunlight creates unwanted harsh shadows that can ruin your composition leaving the resulting image flat and characterless. It's better to opt for early morning and late afternoon hours. For best portrait photographs, two hours before sunset and two hours after sunrise are the ideal timings. For landscape photography, following the first and the last rays of the sun create eye-catching images.
Weather conditions also impact your photographs so check the weather forecast before scheduling your photo shoot. Thin cloudy days work well for capturing portraits as these thin clouds diffuse sunlight and create soft shadows. Trying to capture moving objects on thick cloudy days is almost impossible with insufficient sunlight. Stormy weather doesn't always work for portraits but you can capture the stormy moodiness of landscapes to stunning effect.
6. Learn to Take Aerial Shots
If you're concerned about capturing shots that would make other praise your photography skills, you have to learn how to take advantage of drone photography. When captured tactfully, aerial photos look amazing and attract the eyes quickly.
To get good results, be sure to take photos in digital RAW format, as it gives you more options while processing the images later and helps you get lossless image data from the sensor. It is important to understand that most drone cameras come with smaller sensors, so they are less likely to perform well at high ISO settings and leave you with unwanted grain and noise. Therefore, it is better to avoid using high ISO settings, unless you're taking pictures at night.
Because of the low megapixel count, most drone cameras may cause resolution problems, unless you are putting your money on expensive, high-end drones. To take bigger images, you can simply use the panorama technique and get reasonably good results. Remember, some drones come with a built-in panorama mode, while others don't have that feature. If your camera doesn't have it, consider taking several shots first and then tie them up using some editing software to create a high-quality panoramic image.
7. Connect with Photography Clubs and Learn from Experts in the Field
If you want to make photography your career or are interested in it at a more professional level than you must join a local photography club. These clubs, with their critical friends, help you identify your strengths and weaknesses with a chance to learn from fellow photographers. You also get updates about the latest happenings in the industry and the must-attend events that will increase your exposure.
Nothing can groom your skills better than learning directly from an expert in your field. If you don't want to opt for professional photography lessons trying finding a mentor by offering to volunteer your assistance to expert photographers covering events. You will get hands-on experience about the pro techniques and will achieve some credibility too.
Improve Your Travel Photography Skills to Take Incredible Photos:
Taking good pictures is essential for traveling and creates long-lasting memories. For some people, photography is a passion and they want to capture every moment in detail. But, it is an art form too so here are few tips that can help you get better at capturing your beautiful travel moments.
8. Research About The Place Before Travel
Explore your destination in different ways. Talk to people who have been to the place you have chosen, check online for blogs and articles on which areas are known for being particularly scenic. Read travel guides and books. Get as much information as possible about what kind of images you can capture the best way to do it. There are many photographers who are more than willing to share their techniques for getting the best images of the most photogenic places in the world.
9. Get A Travel Tripod
Most professional photographers prefer using a tripod as it gives them a stand to keep the camera in a fixed position and then take care of other effects for absolute precision. The stability of a tripod means you can take actions shots easily without the camera shaking. Positioning is important and comes down to predicting the action and how it will fall across the lens. You will also be able to shoot at lower shutter speeds, and if you keep the ISO low and use a small aperture, the image will be focused and sharp.
10. Keep The Emotions Intact
Whether you are capturing a vast ocean, the blue sky, waterfalls or a lush green forest, expressions will bring life to the picture. Natural expressions given by a human being or animals are something that can make the photo unique. If you are so inclined, relevant captioning can add background and context.
These tips will help you take striking photos when traveling to different parts of the world, but keep in mind the quality of your travel camera will matter a lot here. Yes, these cameras are expensive, but you need one to make travel photography work. It may seem a bit off topic but be sure to take steps to protect your camera against theft, as it is going to be a prime target while traveling. Buy camera insurance, avoid flashing your expensive camera in sketchy areas, and take steps to keep your gear safe when not shooting.
Taking Beautiful Pictures with Your Phone:
Getting used to the smartphone way of taking pictures takes a little more effort especially because there are many smartphones that do not have a good camera or don't provide enough filters and effects. Nevertheless, here are some quick tips to get you started with taking good photos on a smartphone.
11. Use gridlines for balanced shots
Gridlines are a great way to get professional quality photographs as they follow the rule of thirds. That's the principle where the image is broken down to thirds, horizontally and vertically making a 3×3 grid. This way it is easier to focus on the main point of interest. The point of interest should be placed exactly on the intersections or along the lines so that the composition is balanced in the frame.
12. Focus on a Single Interesting Theme
Choose one focus point and bring all your energy on getting the best shot from that. Take time to prepare by checking out different angles and deciding the best one. After taking the picture, you may still have to edit using filters or cropping to get the right balance and bring more life to your chosen theme. Filters can be anything from brightening, contrast, saturation, colors sharpening. It pays to know the effects of each one.
13. Pay Special Attention to Surroundings
When you focus on a subject, the rest of the areas should not be in focus to make the subject stand out and be the eyes' focal point. The area around the subject is called 'negative space' and should highlight the subject well.
14. Reflections are Always Attractive
Reflections convey a lot of feelings and people always seem to find them attractive. For example, a camel's reflection in a little clear water in the midst of desert sand can be interpreted in different ways based on how the photo has been taken. Similarly, drinking glass, metallic surfaces, shaped mirrors and water bodies are a few shots where finding reflections can prove to be fruitful for great images. It's a stock technique but needs some mastery to get right for truly inspirational images.
15. Use Additional Lens
There are many external lenses available in the market that you can attach with your smartphone's lens. These come in different specifications, fish-eye, wide-angle and a lot more and can give a new aspect and a fresh look to your photos.
 Quick-fire Photography Tips
Our top 15 tips will certainly go a long way in helping you take incredible photos, but again, there is so much more you need to learn to make every shot count. Here are some additional tips that will play a role in turning you into a professional photographer.
Focus on one or two interesting objects: To get the best photos, keep your focus on only one or two points of interest. More than that will lead to confusion and the image will look cluttered and full. It creates confusion for the audience as they try to work out what they should be looking at in the image.
Keep your camera with you – always: You never know when the opportunity to click that golden shot can arrive. There is no way you would want to miss it. Make it a reality for your photography portfolio by taking your camera with you everywhere.
Check the surroundings: Even though your focus should be on one theme at a time, it is important that the things surrounding your focus point do not spoil the impact of the photo. If it is plants growing for heads or trash laying around, it will draw the eye from the subject and detract from your shot.
Take a lot of photos: There is reflective learning in every shot, so don't miss any chance to take photographs, study its composition and look for where it can be improved.
Add only required colors: While colors add variety to photos, too many colors can make the photo overpowering. Unless you are specifically showing something related to different colors, focus on a few predominant colors that give a natural effect to your photo.
Comfort your subject: If you are doing a portrait shoot, get to know your subject, ask them questions, have a light conversation so that they feel comfortable. When they are relaxed, needless to say, they will be in a better state of mind and the pictures will naturally reflect it.
Shade: Take some pictures in the shade when you think that light is not enough for the shot you want. You can get an even exposure and there won't be any patchy highlights.
Right Exposure settings: Whether there is enough light for your shot or not, or if the sun is in the same direction as your target object, or whatever it may be if your exposure settings are right, you will never have trouble taking evenly toned shots.
Keep experimenting: There is no limit to the amount of creativity you can bring out through your lens. Experimenting with different ways to shoot and being creative are the two most important points to remember to become a successful photographer. See what works best for you and learn from your prior shoots.
The fact of the matter is that whether you have just decided to buy a camera to start taking pictures or you have been an amateur photographer for quite some time now, you would always need inspiration and advice to take exceptional photos. By following certain tips, you won't have to worry about missing important shots.
 So, keep learning, keep practicing, and be an example for others through the lens!