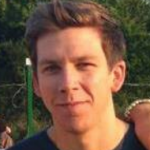 Choosing The Best Holiday Gift For The Coffee Geek
Who knows the secrets of the human heart? Practically no one. Yet even more mysterious than the reasons why we love one person and not the other are the reasons we love coffee as much as we do. It's not like it was always this way. For instance, no one in the Roman Empire ever had a cup of coffee and they lasted a thousand years, controlled the entire Mediterranean world and built roads and buildings that still stand today. The same could be said for the Egyptians who built the great pyramid without taking a single coffee break. Today, however, there are countless people that can't imagine life without coffee and many more who are willing to concede it almost mystical powers. How many times for instance have you heard someone dismiss a mistake by saying "Sorry. Haven't had my coffee yet"? For these folks coffee is the spark that ignites possibilities. It's the gas in their engine. It's the original energy drink. It's the very juice of life itself. Okay, so maybe we're going a bit overboard with the hyperbole but the fact remains that true coffee lovers are a breed apart. They love everything about it from the smell of the freshly ground beans to the timeless ritual of its preparation. Bless their hearts unlike others these folks are actually pretty easy to buy holiday gifts for. So in recognition of that fact we're going to highlight 15 holiday gifts any coffee geek is sure to appreciate. Let's get this party started.
A Subscription to Collected Coffee
One thing coffee lovers prize about the bean is its amazing variety. From light-bodied Caribbean and South American beans to more robust beans from the former Spice Islands of Southeast Asia to Moka beans from the birthplace of coffee; Yemen. In order to satiate the coffee lover's continual quest for new and exciting variations on a bean-theme we suggest getting them a Collected Coffeesubscription. Collected Coffee makes it their mission to scour the planet and find those outstanding but little known varieties of our favorite bean and bring them to you. Each month your coffee lover will receive a 250g bag of some of the world's most interesting yet unheralded coffees.
The 16 Ounce Coffee Vault from Friis
Once your coffee lover's coffee arrives they'll need a place to store it so as to prevent it from getting stale. Coffee actually gets stale fairly quickly if stored improperly so the Friis Coffee Vault is the perfect gift for any coffee lover that likes to keep a variety of beans on hand for different occasions, or even just different days of the week. This attractive but durable stainless steel container blocks light, moisture and air allowing your treasured beans to retain their freshness and flavor longer while simultaneously venting the harmful CO2 gases left over from roasting. There's no better way to ensure a lively, full flavored cup than by storing your beans or ground coffee in the Friis 16 oz Coffee Vault.
Ceramic Coffee Grinder from Kyocera
As your coffee aficionado no doubt knows, the grind's the thing. No good cup can come from beans that have been pre-ground weeks before use or ground improperly for the intended brewing device. To make certain your coffee lover achieves the perfect grind every time we recommend gifting them with the Kyocera Ceramic Coffee Grinder. This burr grinder is the result of years of refinement of the company's diamond-hard, advanced ceramic technology that crushes your beloved beans evenly in order to best preserve their aromatic qualities, sweetness and above all, the oils that are the main vehicle for taste. There are more expensive grinders on the market and ones that cut a more high tech profile, but none that will do a better job locking in the freshness and flavor of your exotic beans.
6 Cup Coffee Maker by Chemex
You may have thought that companies had pretty much squeezed everything there was to squeeze out of the drip coffee maker's design potential. You'd be wrong. The Chemex 6 Cup Coffee Maker raises the bar for everyone and does so by embracing simplicity and high quality materials. There's little doubt that, although the design of the Chemex 6 Cup Coffee Maker is one of the simplest you'll find, it's also a startling and timeless expression of form following function and creating art. It features a polished wood collar that aligns the upper and lower components which are made of non-porous Borosilicate glass that resists odors and chemical residue. There's also a genuine leather tie that ensures the collar remains firmly in place and the Coffee Maker comes with specially designed bonded filters that ensure your java fan will never be ruing sediments in the bottom of his or her cup. Watch your coffee geeks eyes light up when they pull this from the box this holiday season.
Manual Espresso Maker by Aram
So your caffeine connoisseur has expressed an interest in espresso eh? Well we have just the thing. The Aram Manual Espresso Maker is another one of those products, like the Chemex Coffee Maker, that gets you wondering where all these great designers have been all these years. It has a sleek minimalist look and its crank design produces up to 14 bars of downward pressure. In addition, it's built from repurposed Brazilian Imbuia wood and has an immediate Old World appeal that blows most people away. Another thing about the Aram Manual Espresso Maker that will blow you away? The price. A cool $500. Now that you've picked yourself up off the floor we'd suggest that, because of the ginormous sticker price, you reserve the Aram for the love of your life. Either that or the guy that recommended you buy Bitcoins at $2.
The AeroPress Coffee Maker
The maker of the AeroPress Coffee Maker (Aerobie) is better known for their frisbees but that didn't stop them from making the quantum leap to coffee maker design. We're not going to try and figure out the odds of this actually occurring but we're glad it did because the AeroPress Coffee Maker is the little coffee maker that could and will become a prized possession of any coffee geek you bestow it upon. There's not much to look at here but the Aero has 2 very substantial things going for it: it's cheap and it produces one of the best tasting cups of coffee you'll ever have. Your coffee geek is going to do cartwheels over this unassuming kitchen accessory and you might find yourself borrowing it back from them on a regular basis.
Stainless Steel Travel Mug by Zojirushi
Sometimes your coffee lover has hours to loll about the kitchen sipping on their piping hot Joe at a nice relaxed pace. And other times they hit the snooze button 3 too many times and are now staring down the barrel of being late for work. Problem is they haven't had their coffee yet. Sure they could call in sick and get to grinding the beans but a slightly more responsible idea might be to grind the beans, brew the coffee while they're pulling themselves together and then pour the delicious results into one of these attractive Stainless Steel Travel mugs from Zojirushi. They're made of high quality 18/8 stainless and sport a nifty safety lock to keep the hot contents inside and not on your lap. That Sumatran dark roast will stay nice and hot all morning so the recipient can take a sip or two while the boss is complimenting them on their perfect attendance record.
Classic Vacuum Bottle by Stanley
Because not every coffee lover works at a desk yours may go gaga when you present them with a Classic Vacuum Bottle by Stanley this year. It's a foolproof way of ensuring they have their favorite brewed beverage with them whether they're walking steel, wiring a hotel or framing a house. The vacuum insulation has gained a legendary reputation over the years for its ability to retain heat in even the most savage of environments. It's the kind of gift your burly barista-wannabe will treasure for years to come and these days it comes in a variety of sizes and colors with an array of different handle choices and mug sizes so there's bound to be a good fit for the coffee craver on your list.
Home Roaster by Ikawa
Maybe the coffee geek on your holiday gift list is a do-it-yourselfer who doesn't have time for fancy-pants, pre-roasted beans. If that's the case you'll endear yourself to their heart forever by gifting them this amazing Home Roaster by Ikawa. When you roast your own beans you ensure maximum freshness so each subsequent cup of Joe is a thing of aromatic and gastronomic beauty. The minimalist design might not be a perfect match for a Victorian kitchen but chances are your coffee geek isn't going to care because the results will be so satisfying. Just don't expect to snag this piece of compact coffee tech for a song because Ikawa is asking upwards of a grand for the privilege of roasting coffee beans. Yes, that's right. $1,063
Digital Kitchen Scale by Ozeri Touch
Nothing is more annoying than using a gram too much coffee when you're trying to perfect your brewing technique. At least that's what we've heard from a few of the local coffee geeks. While their seeming obsession to detail may leave us wondering why they can't ever get our sandwich order right when it's their turn to grab lunch for the office we nonetheless defer to their coffee expertise and put them down on our holiday list for a Digital Kitchen Scale from Ozeri Touch. It's sleek, it's lightweight, it will blend into almost any type of contemporary decor and best of all it will allow mind-numbingly precise measurements so your coffee geek can achieve the ultimate cup of Joe before moving on to tackle other challenges; like learning to write down the sandwich order.
Classic Stainless Steel 8-Cup Coffee Percolator Farberware
As just about any true coffee geek will attest you haven't really lived until you've had a cup of percolated coffee made with high quality beans. The entire experience is as if from another time and place and the intoxicating aromas are enough to send most believers in the bean into a kind of hypnotic trance that's equal parts longing, appreciation and anticipation. When it comes to choosing a percolator for the coffee geek on your list you must stick with the classic. That is, the Classic Stainless Steel 8 Cup Percolator by Farberware. This is a truly classic stovetop percolator so your geek will have complete temperature control and after a few pots will no doubt know exactly how to finesse the process in order to provide coffee worthy of the ambassadorial class.
Pouring Kettle by Hario Buono
Much like the coffee geek will want precise control over their measurements they're also likely to appreciate precise control over their pour when they're brewing a pour-over cup of Joe. The V60 Pouring Kettle from Hario Buono provides them exactly that in a stainless steel kettle that's a thing to behold. Beyond its handsome profile though the Hario is a functional wonder too, providing you pinpoint control of your pour and a more consistently excellent brew. The sight of the rail thin but sleek and consistent flow emanating from the Hario is enough to keep the kids spellbound and the adults entertained as they wait for your coffee lover to prepare their after dinner cup. It's a pretty safe bet that plenty of non-coffee lovers will be picking up this pouring kettle just for its evocative looks. And who could blame them?
Pouring Kettle by Stagg
Sure it started life as a Kickstarter campaign but you shouldn't hold that against it. This pouring coffee kettle is for the coffee guru in your life who prefers a pouring kettle with a more modern profile than the Hario discussed above. The Stagg Pouring Kettle has a wonderful sense of balance to it in spite of (because of?) the long spindly spout and comes with a built in thermometer on top so your coffee geek can achieve just the right temp for their brew. The stainless steel and copper finishes are wonderfully contemporary but there's something about the matte black that just says "Coffee Lover". Smart kettles can also make a great kettle gift.
Enamel Cups from Bestmade
Nothing like drinking a cup of freshly brewed coffee out of a real enamel cup. It's the kind of experience coffee geeks live for so if you're searching for that perfect accessory for the coffee lover that seems to have everything surprise them with a pair of Enamel Cups from Bestmade. Unlike the company's 20 oz mugs these 14 oz cups are the perfect size for enabling you to enjoy your Joe at a leisurely pace before it gets cold. Even though the cups say "New York" on them and they are actually manufactured in Europe you'll be transported back to the Western frontier by the timeless simplicity of their design. We dare say there's not a true coffee connoisseur out there who won't appreciate the look and feel of these enamelware coffee cups.
The Holiday Stocking Stuffer from Sudden Coffee
Pulling up the rear of our holiday gift list for the coffee geek in your life is a Stocking Stuffer that may come as a bit of a surprise. So purists beware; we're about to profile a type of (gulp) instant coffee. While we're certain those two words just sent half our readers into a psychic tailspin from which they may never recover the fact is we're open minded people here at GearHungry and we also know a great gift idea when we see one. So hear us out. Sudden Coffee was founded by an award winning Finnish Barista named Kalle Freese. It comes freeze-dried and ready to go in single-serve packets and the contents are always single-source, premium beans roasted to perfection by dedicated, professional artisans. Perhaps the most surprising thing about tasting a cup of Sudden Coffee is that you won't be rushing to the sink to pour it down the drain. In fact, you may even crack a teenie-weenie Mona Lisa smile and go back for a second sip, and a third, and a fourth…
Conclusion
If there's a coffee geek on your holiday shopping list this year make sure you dazzle them with your thoughtfulness by giving them one or more of the outstanding items on this list. Whether an AeroPress Coffee Maker or a stunning Kettle from Hario Buono or even one of our amazing coffee machine review guide, each one is a jewel in its own right and sure to provide your caffeine enthusiast with countless pleasures over the ensuing hours, days and years. Just make sure that once they've used these tools to create perfect cup that they ask you over to try it!