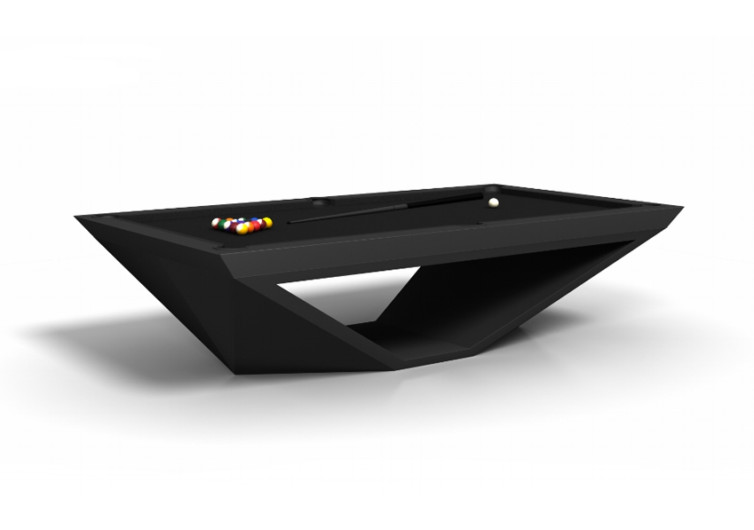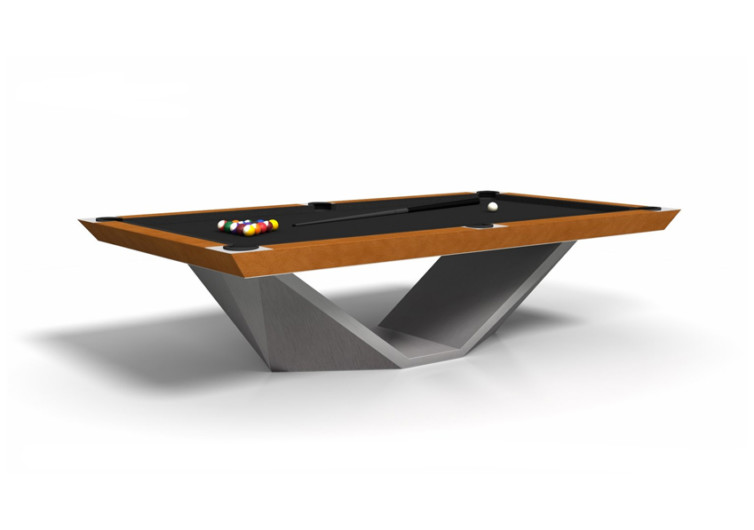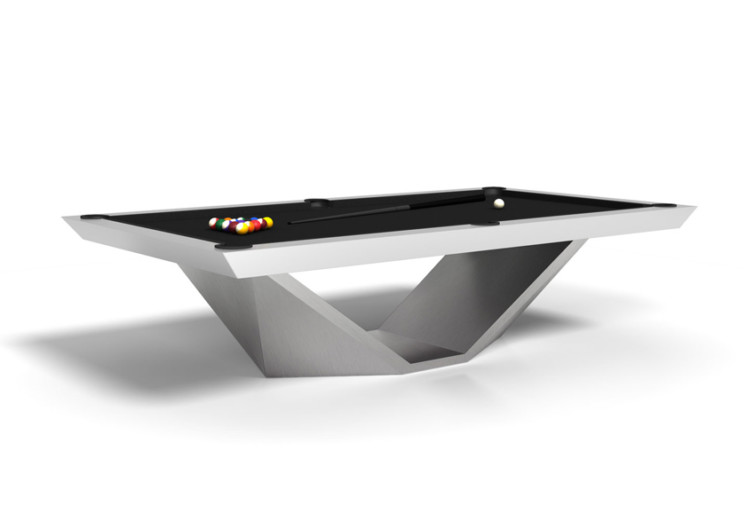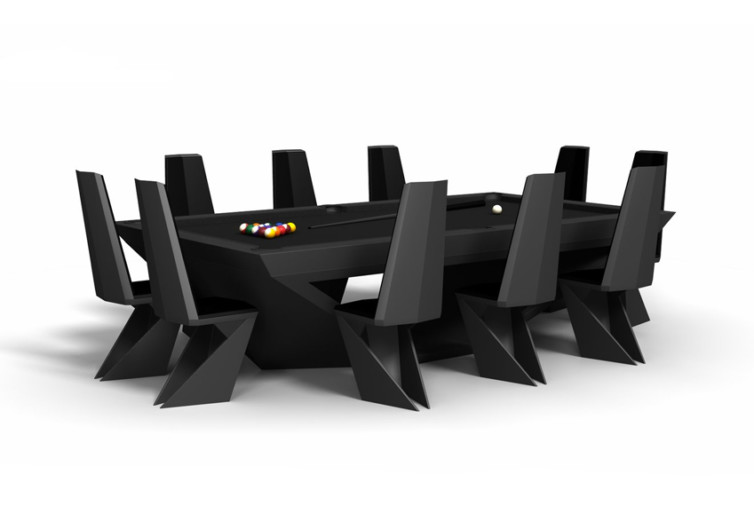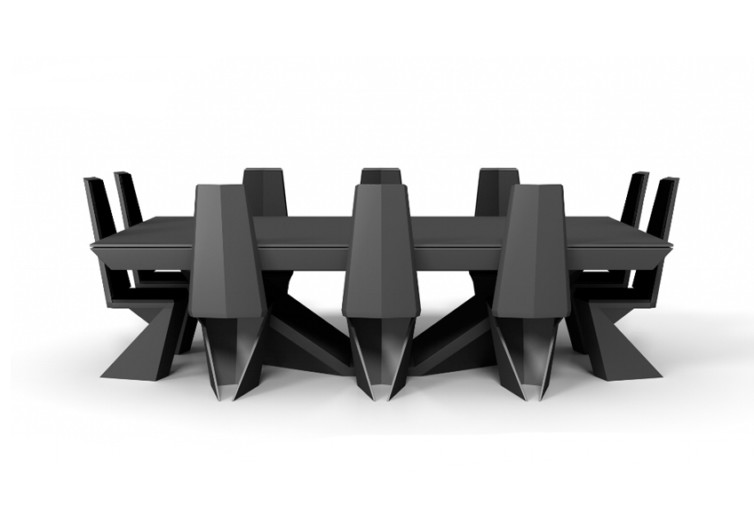 GearHungry may earn a small commission from affiliate links in this article.
Learn more
11 Ravens Stealth Billiard Table
The 11 Ravens Stealth Billiard Table is not exactly cheap; the brand is known for making luxury tables for table tennis, billiards, and other table games. Want to level up your pool game? Why not shift to a luxury one like this specialty from 11 Ravens?
The unique form of the Stealth Billiard Table was inspired by the Stealth Bomber aircraft. With its sleek, solid lines, a stunning mix of neutral colors, and plush texture makes this table a feast for the eyes. The table comes with luxe materials that the brand prefers—Chemetal for the table surfaces plus Treefrog veneers.
Chemetal is one hard-wearing finish and is very chip and crack-free. Treefrog veneers also present premium quality, have a superb appearance, and apply effortlessly as a laminate.
Other highlights of this billiard table are its first-rate aluminum frame supplemented with Lucite panels in black, additional gold sheets made from 14-carat gold, LED lights, crystals, and lastly, the required cue sticks and billiard ball set.
Apart from serving as a pool table, it can also be converted into a ping pong table. If you want high-end dining or just something to start conversations with, you can use it as a table for your parties. Yes, it is versatile to boot—this may as well rationalize the quarter-million price of this piece.
The company is also a game for customizations. All tables from the brand can be personalized according to your choice laminate, stain, lacquer, or cloth so you can have the piece that you desire. If you have a dream billiard table, this might be it.
People who have a yen for high life might find this one hard to resist. Table game fans with luxurious tastes will find this piece a great addition to their collection. For those who want to play pool with extravagance, this 11 Ravens pool table will satisfy your quirks.
CHECK PRICE ON 11ravens.com