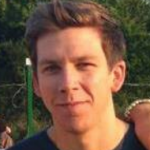 Inspiring YouTube Channels
YouTube is an infinite source of inspiration for a whole range of topics, from the everyday to the bizarre. But when it comes to getting back to nature, there's no better way to ignite the need to shut off your laptop and hit the open road than these ten YouTube channels.
Outside
Where better to start for inspiration for getting outside than a channel that does exactly what it says on the tin. From climbing in wild West Virginia and spearfishing in Baja to canyon running and alpine challenges, Outside dedicates itself to showing the wilderness in its best light. This channel focuses on leading an active lifestyle, so you'll find videos on hiking, skiing, mountain trekking and much more.
YETI
YETI explores stories from the wild, from The Devils River through Texas to fishing in the Seychelles. This channel takes its inspiration from the wilder things in life and tells stories that will make you want to get outdoors and in amongst nature in a heartbeat. In their own words, 'if adventure is at the heart of the story, then it's a story YETI will tell'. And those stories are ones you'll want to hear over and over again.
North Face
North Face does more than just outdoor apparel – they also have an amazing YouTube channel that has videos covering events, sustainability, expeditions and athletes, to name just a few. Exploration is at the heart of what North Face does, so you can guarantee that there will be something within these playlists that will make you want to get outside to take on nature. Their video playlists on hiking, climbing and mountaineering, in particular, are must-sees for anyone with a passion for these subjects.
GoPro
GoPro is the ultimate advertisement for Mother Nature – the videos here are incredibly inspiring and will motivate you to plan your next trip immediately. Take a unique perspective on river skiing France, bobsledding and snowboarding in Canada. Of course, marketing is the purpose of this channel but if you were ever in any doubt as to whether to purchase a GoPro, its incredible footage is almost certainly going to answer that question for you.
National Geographic
Nothing says nature quite like National Geographic and given its reputation for outstanding imagery and video content, you know you won't be disappointed by the playlists on this channel. Motivating and educating people on how to care more about planet Earth, National Geographic showcase the very best in science, exploration, adventure and interviews with key figures in these industries. This channel offers a little bit of everything, from adventure to history, culture to the environment, so you're bound to find something that interests you here and makes you want to get involved.
Adventure Archives
Filmed by a trio of friends with a passion for exploring the great outdoors, this channel provides some incredible inspiration as well as handy tips such as survival techniques, camping tricks and tracking. Covering hiking, camping and bushcraft in the backcountry, Adventure Archives explores the wilderness and the beauty of unspoiled nature. Even if you can't get out to explore nature for yourself, you'll have a really great time following along with these three enthusiasts.
Kombi Life
Documenting their life living and travelling in a VW Kombi bus, Kombi Life channel provides a different spin on getting outdoors and life on the road. The focus of these videos is alternative living, adventure and the sights which can be found on incredible road trips through Alaska, Canada and Mexico.
Black Owl Outdoors
Packed with HD videos of all things bushcraft, Black Owl Outdoors is filmed by two brothers with a passion for nature. From product reviews to animals and outdoor skills, the subject of each video varies depending on their interests at the time. One thing you can be sure to find though is plenty of natural scenery and motivation for getting out on a hike or camping trip very soon.
REI
REI is known to many for its chain of outdoors stores, but when it comes to providing inspiration for hiking and camping, their YouTube channel is one of the best. You'll find a great community of followers here, as well as plenty of advice, guidance and motivation to pack up a bag and take off on an adventure. They channel is full of useful tips, product reviews and walk-along tours. From a ten-day trek to Machu Picchu and guides on how to ski, to recipes for energy bites and kayaking self-rescue, everything you could need and more can be found within these videos.
Patagonia
Patagonia is a company that makes clothes for climbing, skiing, surfing and fly fishing, so unsurprisingly, this is the focus of their channel. The videos here champion a minimalist vibe, celebrating the calm and peacefulness of getting back to nature. If you're stressed out and tired of the hustle and bustle of everyday life, Patagonia's videos are all you need to want to head off on an adventure where simplicity is key.