GearHungry may earn a small commission from affiliate links in this article.
Learn more
How To Become Accurate
Your alarm's set off for the third time in a row. You jump out of bed like a fury, dress in a hurry, and run out the door. Fast-forward half an hour, you burst into your office five minutes after the meeting has started. All turn towards the door only to see sweated you putting on the sweetest smile and apologize for the delay. Does this scenario sound familiar? Then perhaps it's the moment to start managing your time better and stop being late. Don't know where to start? Here are ten tips to help you out.
1. Account for Delays
Delays are unavoidable, so if you want to stop being late, you'd better account for them in advance. Just like an entrepreneur, but instead of calculating taxes and contingencies, estimate the commute, potential traffic, and the difficulty of finding an empty parking lot.
Include unexpected events too, such as a traffic jam, a road accident or even a zombie apocalypse, especially if you live in a big city.
Don't forget to account for the weather and consider how much time you need to navigate the streets of the city in adverse conditions rather than on sunny days. And just to stay on the safe side, account for a tornado too.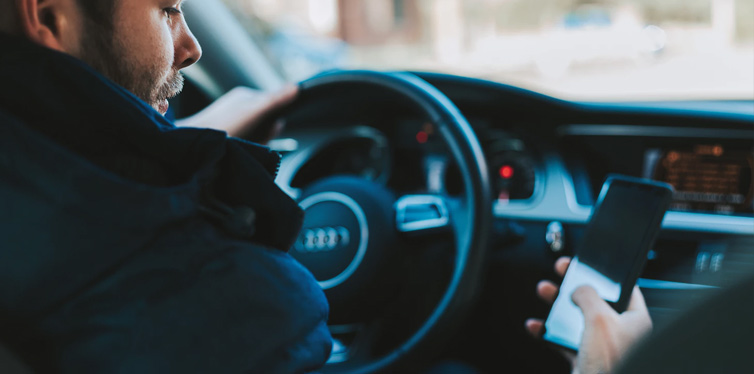 2. Calculate Transit Times
Once you've considered everything that could slow you down, calculate your transit times and boost them up.
Do you need half an hour to get from home to work? Account for 45 minutes. Would one hour be enough to reach that fancy restaurant? Leave your home 20 minutes earlier unless you want to make her wait for you.
Commuting by public transportation? Calculate the transit time and account for at least 10 minutes of delay.
3. Sleep Sufficiently
A major cause of being late is a poor night sleep. Whether you have insomnia or conduct an unbalanced lifestyle, know that your struggles with Morpheus could result in hitting the snooze button way too many times.
Fixing your sleep routine doesn't have to be hard, all you have to do is find out what's keeping you awake at night. If you like to party until dawn, just try to stick to a couple of night outs during the weekend instead of visiting the pub every day of the week. Or talk to your doctor if you suffer from anxiety or depression.
There doesn't seem to be any apparent reason for your insomnia, but you still can't help yourself from counting sheep in the middle of the night? Check the quality of your mattress and pillows.
A poor mattress or unsuitable pillow can easily disturb your sleep. Luckily, there are countless high-end options to consider, such as the memory foam mattresses that adapt to the shape of your body to improve your rest.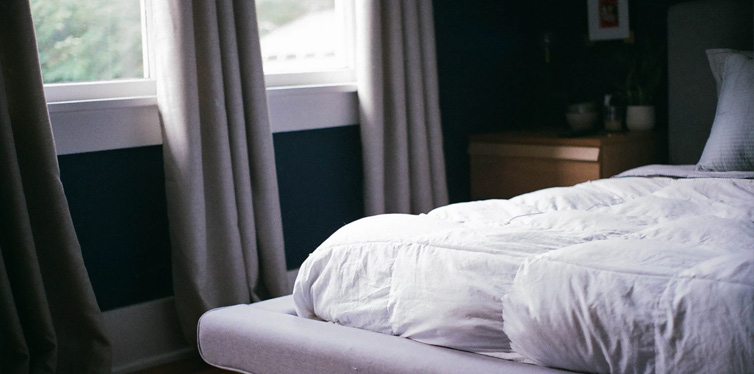 4. Plan Your Activities
You may feel like a Superman ready to conquer the world, but your massive to-do list isn't going to do any good to you or the humanity. If your agenda includes walking the dog, taking a shower and maybe even driving the kids to school, all in an hour or under, just ditch your scheduling and start planning again.
Install an app or invest in one of those useful diary planners used by managers to schedule their tasks. Plan a to-do list for two weeks in advance and track your time while you perform the activities.
You'll be surprised to learn than answering an email can take up to 20 minutes instead of the five you've initially accounted for. Once you know how much time it takes to conduct a given activity, draw up a more accurate to-do list, which will prevent you from being late.
5. Prepare in Advance
So, you've finally managed to wake up on time. You've showered, fed the cat, read the newspaper and now you're ready to take off. But wait! Where is that shirt you were planning on wearing? Do you remember where you've placed the keys or your front pocket wallet?
If you want to stop being late, you should learn to prepare everything in advance.
Arrange your grooming tools near the mirror for the morning after, designate a specific place where to keep all small essentials and decide your outfit for the next day before going to bed.
All this can speed things up, keeping you on track if you've still hit that snooze button way too many times.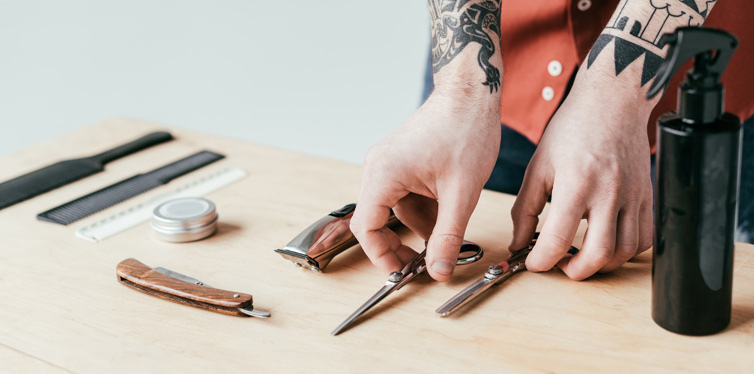 6. Choose the Right Ringtone
Do you recall that sweet alarm clock sound that gently reinvigorates you in the morning? Neither do I! Luckily, those times when an alarm clock was the only device that could bring you back among the living are long gone. We use smartphones now.
The beautiful thing about smartphones is that they come with a range of ringtones, and you can even set a custom alarm sound. Choose a song you like instead of the pre-recorded bell. A less traumatic melody reduces the chances of you going back to sleep or hitting… alright, touching, the snooze button.
Your favorite song can't keep you awake? Set several alarms at intervals of two to three minutes. And if this still can't wake up the sloth in you, place your phone or alarm clock away from the bed.
7. Optimize Your Time
Modern life and a fast work pace can quickly overload your schedule, and dealing with life between your job and appointments can be hard. But you can take advantage of any dead times you have throughout the day.
For instance, if you commute by tube or train, use the transit time to answer emails, send messages, or read the last job report before arriving at the office.
It seems like little, but you'd be surprised how much time you'll manage to earn in this way. Then, use that extra time to make sure you're not running late for your appointment.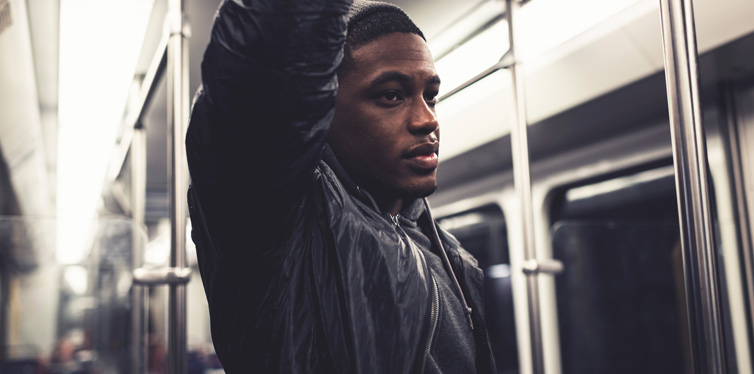 8. Master Your Routine
Routine is a good thing, especially when you don't want to be late. Start from your home and learn to always store your essentials in the same place. This will save you the time and hassle of searching for keys, bank cards, or other stuff you usually carry around.
Continue your routine outside of the home. If you commute by car or bike, use the same route each day. Diversity is great, but not in the morning or when you're running late.
Do you commute by public transportation? Don't hurry to be the first one getting in the tube. Sometimes it pays to be the last, as you'll secure yourself a strategic position by the door, so you can just jump off without navigating through the crowds when you reach your destination.
9. Plan Your Arrival
Successful people – AKA those who are always on time – never plan to arrive at a meeting seconds before it begins. They plan to come early.
By planning to arrive early, you'll have more time to deal with delays and will also be able to impress your boss or your date with your punctuality. Or if you're catching up with friends, at least you're not going to be the one feeling guilty for keeping everyone outside in the blizzard just because you were late.
Are you worried you'll arrive too early? There is good news; you can use the extra time to send an email, read the last job report, or check your social profiles without feeling the pressure of running late.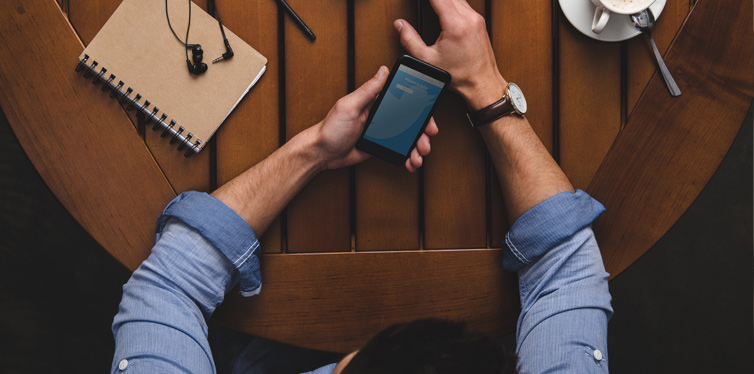 10. Reward Yourself
The truth is that when you're chronically late, people judge you as irresponsible and inconsiderate. Whether it's your mom, your date, or your boss. Try to put yourself in the shoes of those having an appointment with you and judge yourself. You're right; your behavior is not impressive.
It hurts to see dissatisfaction in the eyes of those you love, and you know that if you stop being late, you'll be much more appreciated.
If none of the tips above worked, simply try to reward yourself. A reward can give you strength and motivation in those difficult times when you're ready to ditch the challenge and get back to your lazy lifestyle.
You can choose any reward you like. For instance, indulge yourself five more minutes of sleep in the morning if you succeed to cut off 10 minutes of your grooming routine. Sign on to that gym class if you manage to get to work on time for two weeks in a row.
There isn't a rule. Just reward yourself with whatever makes you happy but don't forget to focus on the ultimate goal and work your way from always being late to punctuality.