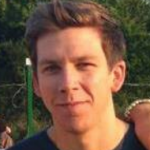 Support us! GearHungry may earn a small commission from affiliate links in this article.
Learn more
Steps To Take When Your Wallet Is Lost Or Stolen
That moment you realize your wallet has been stolen or lost is heart stopping. We keep so many important things in our wallets like our identification, driver's license, various bank cards, store cards and more.
If you've ever found yourself in this position then you know how nerve-wracking it can be. You need to take time off work and you can spend days afterwards running around cancelling your existing cards or identification and then waiting days, or even weeks for the replacements to arrive.  Whether your wallet has been lost or stolen, the result is the same. You need to cancel everything that was in your wallet and get it all replaced and hope against hope that someone hasn't gone on a shopping spree at your expense.
Try not to go into full panic mode. There are things you need to do if your wallet is missing, and things you can do to prevent your private items from being misused.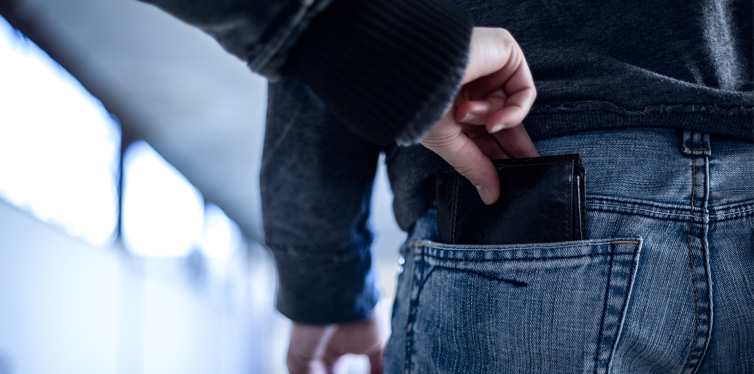 1. Retrace Your Steps.
The very first thing you should do is to try and remember the last time you saw your wallet. Check in all the usual places you normally keep your wallet and check the last places you paid for something like groceries, a meal or clothing. Don't spend too much time doing this though. What you want to do is make sure your wallet is actually missing before you raise the alarm. Of course, if you witnessed the culprit running off with your wallet then you need to act fast.
2. Contact The Local Authorities.
Once you are certain your wallet is lost or stolen you should contact the local police regardless of whether you are at home or on vacation. You will need the police report to establish a timeline, particularly in the event of someone using your personal information or using your credit cards to go on a spending spree. The police report will include the date and time of the theft which will be needed if you need to dispute any unauthorized purchases that are made using your cards. If you do happen to be on vacation when your wallet is lost or stolen you should also contact your local police and your neighbors to keep an eye out for any suspicious activity in or around your home until you return.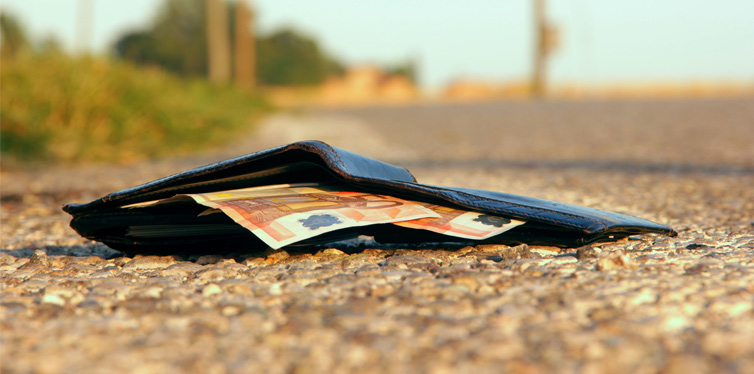 3. Close All of Your Financial Accounts.
Your next step is to call your financial institutions and cancel all of your debit and credit cards. If you are on vacation you may need to arrange a withdrawal so you will have enough money with you to last you the rest of your vacation time and to get you home safely.  Other than that you should close or freeze all of your accounts as soon as you realize your wallet is missing.
4. Make a List of Everything in Your Wallet
Try and remember everything you had in your wallet at the time it was lost or stolen. The most obvious items include your identification and financial institution cards, but it will help the authorities if you can remember everything you kept in your wallet, regardless of how insignificant they may seem. If someone is apprehended with your wallet, this type of information will go a long way in proving you are the rightful owner of the wallet. Of course, trying to remember everything when you are under the stress of a lost or stolen wallet will make it harder for you to recall your wallet's contents. Before you go on vacation, or even if you don't, take pictures of your wallet and all the contents. You will have all of this on hand with you in your smartphone, but you can also email it to yourself in case your phone goes missing too.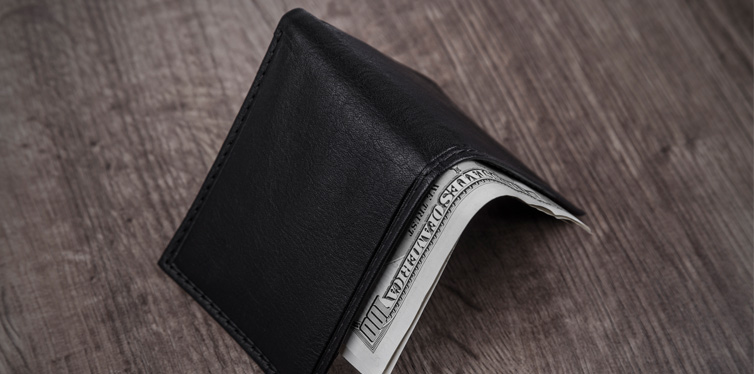 5. Monitor Your Accounts
Until you are sure your accounts are completely secured, you should keep an eye for any unauthorized account activities. Thanks to internet banking you can do this in the comfort of your home or via your smartphone. If you see a transaction that you know was not made by you, contact the police with this information immediately. Many stores have surveillance cameras and with the information you provide them, the police may be able to get video footage of the person using your cards.
6. Cancel Your Driver's License.
Your driver's license is not really useful to anyone else thanks to the photo, but it can still be used by identity thieves as a form of identification.  With this, they may open store accounts or open bank accounts and add thousands of dollars of debt to your name before you even realize it. Visit your local issuing authority and cancel your driver's license as soon as possible.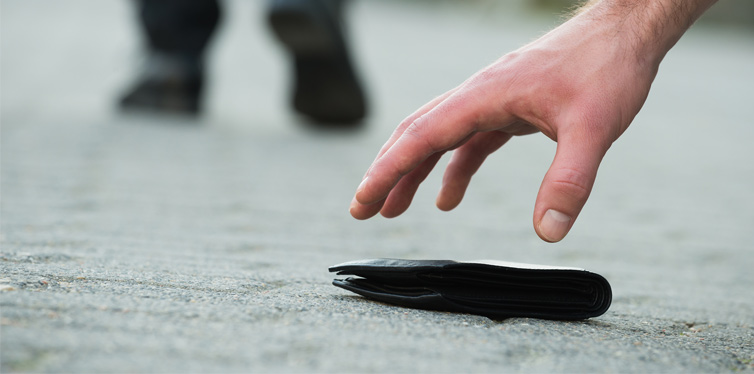 7. Cancel Your Identification Cards
Depending on the country you live in, you may have a National Identification Card or a Social Security Number or Card. These cards have all the information a potential thief needs to use your identity to gain access to a variety of institutions and accounts. Your local identification agency will cancel the existing cards and issue you new ones with new document numbers.
8. Change Your Locks.
If you keep your keys with your wallet or attached to them, you may need to change your locks. Don't forget, your wallet and other items within the wallet hold all your information so a potential thief has everything they need to gain access to your home.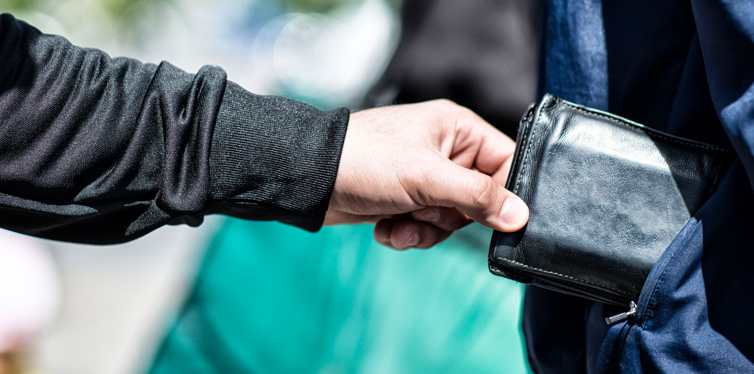 9. Arrange a Fraud Alert.
Most countries around the world now have organizations where you can arrange a fraud alert. This alert means that anytime someone tries to open any type of an account in your name, the issuing financial institution will be advised by the fraud alert organization and they will contact you to either verify that you are the person opening the account or take the necessary measures to stop an identity thief from unlawfully using your information to gain funds using your identity.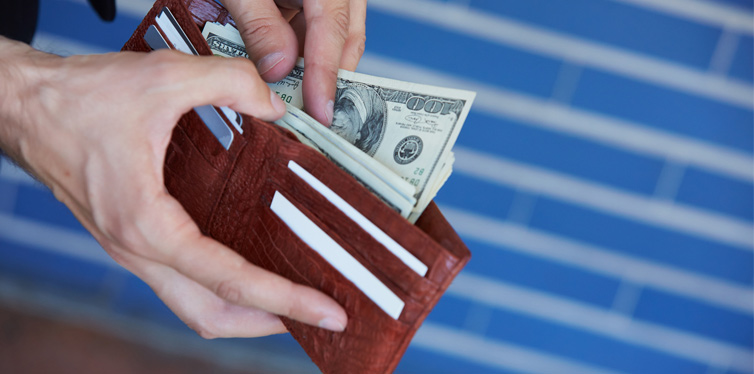 10. Prevention Is Better Than Cure.
It's always better to try and prevent your wallet from being lost or stolen rather than take the tedious but necessary measures when it does go missing. Be aware of your surroundings when you travel and keep your wallet and other valuables in a pocket that makes access a lot more difficult. Establish a routine so that you form a habit of placing your wallet, keys, etc. in the same place when you're at home, and keep them in a safe place when you are at work or any other public area.
Today's technology has made us all a little safer, but it has also made it easier for potential thieves to access personal information without actually stealing your wallet. The magnetic strips on your bank and ID cards have RFID (radio frequency identification) which uses electromagnetic fields to identify tags attached to objects like these cards. This makes it impossible for you to detect theft until the damage has been done.  The good news is that technology keeps up with these risks so you can now purchase an RFID wallet or a tactical wallet which blocks these signals so thieves can't gain access to your information by RFID skimming. The most common types of RFID wallets are metal wallets and they make it possible to store all of your valuables and keep them safe. Furthermore, they are made of metals that do an excellent job of blocking the RFID signals keeping your information safe.
Another thing you want to avoid doing is keeping your wallet in your back pocket. The back pocket is the favored pocket of pickpockets for the obvious reason that you can't see them coming from behind. By the time you feel your wallet being removed, the thief will most likely already be running and disappearing into the crowds. You can now invest in front pocket wallets which are somewhat smaller than regular wallets and can fit snugly into the front pocket of your jeans or trousers.  Most importantly, they can hold all the important items you need to carry with you like cash and cards, and keeping it in your front pocket makes it less visible and also less appealing as a target for thieves.
Of course, when you travel abroad you still need a wallet with a little more room for important things, and nothing is more important when you travel than your passport. If you've tried to keep your wallet in your pocket, then carry around a separate bag for the rest of your things, then you will often find yourself fishing around your bag or attire for one or the other. While you are searching around for your things you are not paying attention to your surroundings making you an easier target for pickpockets. This is where you would benefit from keeping your passport, financial institution and ID cards in a passport holder. For one, your passport fits neatly into such a holder which minimizes wear and tear, but also, by keeping everything together it is easier to manage while you are exploring your holiday destination.
Source:
How To Report a Travel Scam – WikiHow