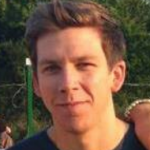 Uses Of Aluminum Foil You Didn't Know About
Mention of the word 'aluminum foil' usually conjures up baking of cakes and cookies or wrapping pizza and sandwiches because these are some of the conventional ways for which it has always been used. However, a lesser known fact pertaining to this sheet is that it can come in truly handy in emergency situations. Unbelievable though it might seem, inclusion of aluminum foil in your survival kit can make all the difference courtesy of its versatility.
Assuming that you have packed a sheet of aluminum foil in your survival kit, following are some ways in which it could bail you out –
Prepare Drinking Water – At times it happens while camping outdoor or while hiking that you run out of water and the only available source is a stream or a rivulet close by wherein it is virtually impossible to determine the level of contamination. In such a situation, the only way you can quench your thirst entails bringing the water to a boil and let it boil for at least five minutes. Since it is highly unlikely that you would have a bowl, this is where aluminum foil comes to your rescue.
Flatten out the sheet and rely on origami to create a bowl out of it. Then fill it with water and balance it on a set of bars over a camp-fire so that it is at an optimal distance from the flames. Very soon you will have acquired a bowl of decontaminated water which is fit for consumption.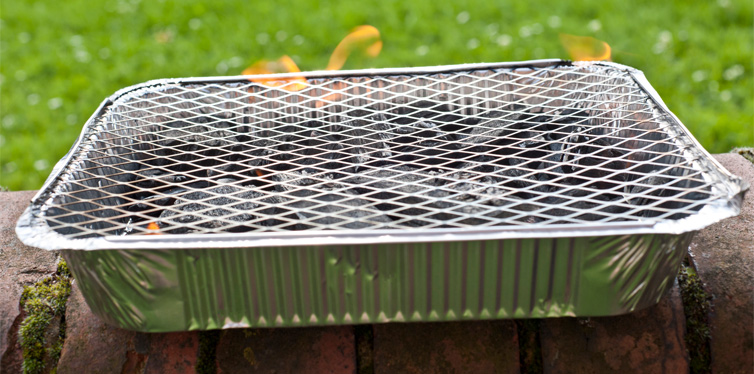 Create Signal Strips – It is the highly reflective nature of aluminum sheet that renders it perfect for creating signal strips, particularly if you are lost and are trying to attract attention. All you need to do is tear the foil into sufficiently wide strips and wrap them on shrubs, branches and any other object so that they catch someone's eye and act as signs/signals.
Sharpening of Scissors – Undoubtedly carrying a pair of scissors is a must for an outdoor trip, but what if you discover while on the go that their edges are dull? A blunt pair of scissors is hardly effective, however, the good news is that you can sharpen the blades if you fold the sheet of aluminum into strips and cut across at least half a dozen times.
Temporary Repairs – While on the go, it is but natural for bottles to fall and sustain cracks, which invariably lead to leakage. Another natural reaction would be to discard the container altogether since it would hardly be any use henceforth, unless you have an aluminum sheet. Wrap strips of foil around the bottle in such a way that all the cracks are duly covered, at least till you find an alternative container. Although not very effective for the long term, this will serve to seal the cracks and prevent leakage for the time being.  
Fish Lure and Bait – Malleable that this foil is, it can prove to be truly useful as an accessory if you need something to catch fish. Roll a piece of aluminum foil around the bare fish-hook and watch as its shiny surface draws the inquisitive fish or use it as a bait in case you might have run out of worms.
Preserve Matchsticks – Many people make the mistake of carrying the matchbox in their pockets while hiking, camping or travelling outdoor. As a result, the matchsticks are prone to become damp due to a variety of reasons, like rain, sweat, spilled water and so on, and then they would be nothing more than strips of wood.
This need not happen if you have aluminum foil, because if you wrap the matchsticks in a strip prior to tucking them in your pocket, you will have insulated them against water. In this way, they would remain effective for as long as necessary.
Cooking and Cleaning Outdoor – Cooking and cleaning are inevitable aspects of an outdoor camp and both can be rendered more effective courtesy the aluminum foil in your kit. It helps in cooking by creating an oven which can then be used for roasting, grilling etc, or alternatively you can make a DIY solar cooker which can then be powered by the sun's energy to prepare food.
Having consumed even the last scrap of meal, scrub your plates, pots, pans and other utensils with foil bunched up into a ball and get rid of all the grease.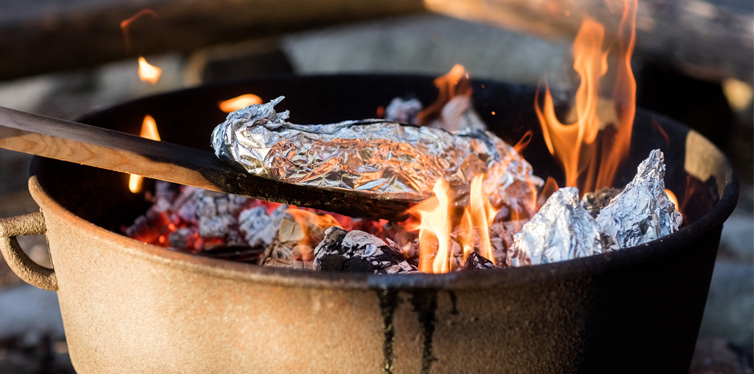 Customized Container – Rather than carrying a variety of containers which would then add to the weight of your backpack, it is much easier to carry a roll of aluminum. Not only is it lighter but also more versatile as the sheet can be molded into any shape as per the requirement.
So, you can make a bowl to collect water or a holder to store your personal belongings or even a pouch to insulate your money bag.
Loose Batteries – Is your flashlight flickering while picking a trail in the darkness? Chances are that the springs might have lost their tension, thus causing the batteries to lose connection. Once again it is the aluminum foil that comes to your rescue – a bit of foil folded and wedged in between the battery and the spring would set things right and enable you to overcome the glitch in your flashlight.
Wind-block – For those who spend the night in the wilderness, an important survival tactic is to keep the fire burning throughout the night. However, this task is easier said than done, particularly if there is a slight breeze or the temperatures are likely to drop as the night progresses. The easiest hack in this regard entails hedging the fire with an aluminum fence, so that in addition to emanating heat it also keeps the campers warm during the night.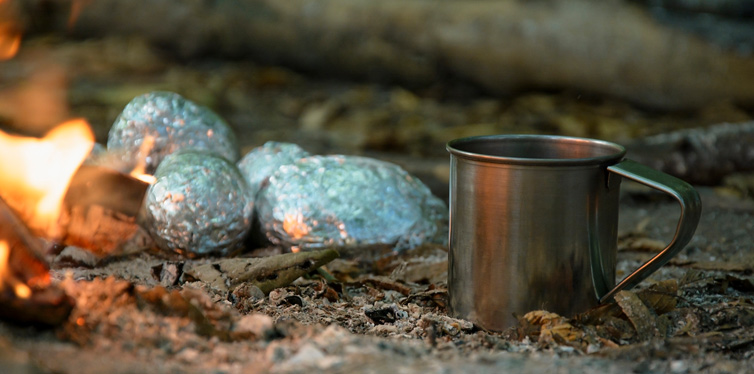 Final Word
Who would have thought that something as simple and humble as an aluminum foil would have so many uses beyond the kitchen? It requires a bit of out-of-the-box thinking to come up with various ideas as to where this reflective and shiny material can be used and the different purposes that it could serve. Much of its utility arises from its inherent properties of being highly reflective, malleable and water-proof, all of which render it a camper's best friend and a mandatory part of the survival kit.
So next time you plan an outdoor camping trip, do not forget to include a roll of aluminum in your backpack. Not only will it come in handy in a variety of ways but also reduce the weight of your pack considerably since it would account for a number of items.