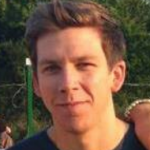 Support us! GearHungry may earn a small commission from affiliate links in this article.
Learn more
Best Hiking Trails
Hiking is an excellent way to experience the beauty of the world around you as well as get some vital exercise all in one. As you've gotten older you've no doubt realised that the world is so much more than your living room and the outside world is full of wonder. There are amazing hiking trails to be found all over the world, and it is impossible to experience them all, but we've compiled a list of 10 of the world's best hiking trails to give you something put on your bucket list.
So, come with us, strap on your hiking shoes, grab your camping gear and step out into the great wide world and follow us on an adventure.
1. The Inca Trail (Peru)
Arguably the most famous trail in the world. The Inca Trail consists of 4 days worth of trekking up and down and up again before completing the hike at Machu Picchu, where the trail ends among ancient civilization and endless hills.
Participants begin in Cusco and eases you into the 26 mile hike with a calm and relaxing stroll across the Peruvian plains, but don't get too comfortable, this is the flattest terrain you will see during your entire expedition.
The following days will treat you to sore knees, blisters on top of blisters and a feeling that it would have been much easier to go by train. You'll trek through jungle, across mountain passes and you might think that it will never end.
But the journey is part of the experience and while there might be times where you want to give up, you will come to the end and forget all about the walking, the pain and the fatigue and just bask in the marvel that is Peru's mountain range. Demanding, exhausting but undoubtedly rewarding, the Inca Trail is renowned for being one of the world's best hiking trails for a reason.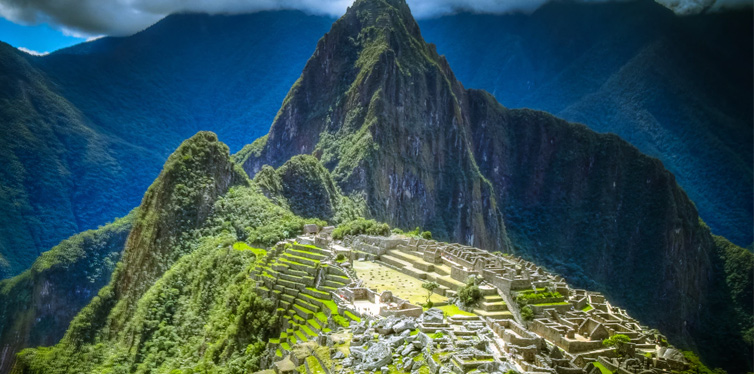 2. Appalachian Trail (USA)
At 2200 miles long, the Appalachian Trail cuts through 14 states, numerous national parks and forests and is a rite of passage for any serious hiker. A famous as it is long, you will experience high mountain ranges, dense woodland, boggy swampland and a whole lot of nothing at some points that will make you recognise the diversity that the world has to offer.
You can start wherever you want, so you obviously don't have to do the full 2200 if you don't have the time (and who does?) But those of you who want to experience the whole thing, you can expect to spend anywhere from 4 – 7 months along the trail, so you can bring camping tents to pitch along the way as there's plenty of available space, just make sure you clean up after yourself.
You'll no doubt come across Trail Magic along your way, just be sure to pay it forward when you get the chance on future hikes. The Appalachian Trail is a marvel of variety that possesses treasures and surprises at every turn and, without sounding too corny, is truly a life-changing experience.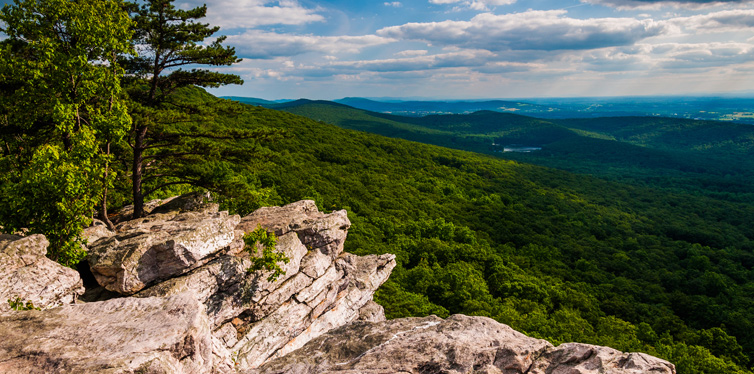 3. Kungsleden (Sweden)
A trail that is 440 meters long, Sweden's mighty and majestic trail is often seen as too large for even the most passionate hikers to attempt, but thankfully it can be divided into three sections, north, middle and south, which can be picked at your leisure to attempt if you don't have time to conquer the whole thing.
Even if you don't have the time for the whole thing, that doesn't mean that the experience will be any less memorable. A vast stretch of mountain views that at some points brings you into the haze of clouds, it is a wholly unique experience that captures everything you never knew you loved about hiking.
You'll be treated to glacial springs, waterfalls and narrow, two-plank paths as you step through lush green woodland that, despite any ignorance you might have about Sweden beforehand, will still feel beautifully Swedish.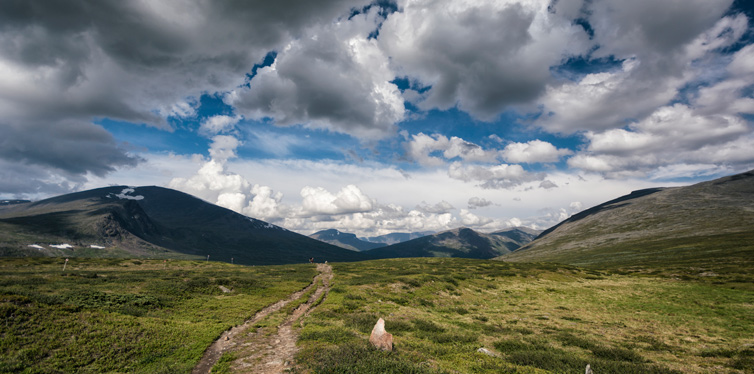 4. Te Araroa (New Zealand)
Going even further down under than Australia, we come to Te Araroa in New Zealand that is one of the more modern trails on this list. The whole trail tops at 3000 km (not a typo, actually 3000) so don't worry about not seeing it all.
Packed full of little pockets of beauty from coastal sand to forest ranges, volcanic terrain to even cities, there is something for everybody and you can spend as long or as little as you like stomping a path from north to south. The Queen Charlotte Track or Tongariro Crossing are two of the more popular mini-routes to check out.
If you do want to do the whole thing, it will take you 4 months, so make sure you come with your survival backpack and camping lantern to keep you safe through those potentially lonely nights. Te Araroa is considered a must do for any Kiwi, but even if you aren't native to New Zealand it is still an experience to behold.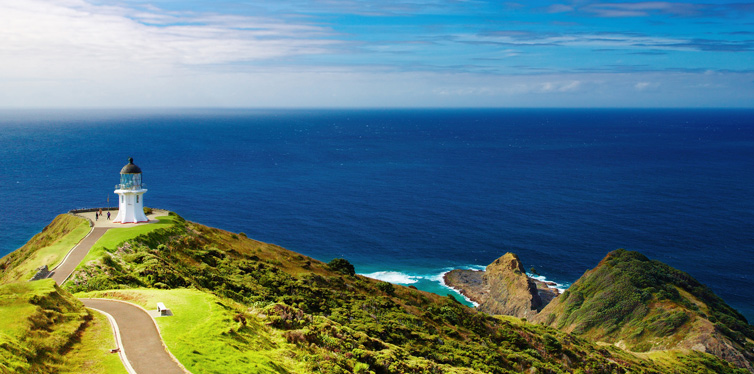 5. Laugavegurinn / Fimmvörðuháls Pass (Iceland)
Pronounced Lay-guh-vay-gurr-inn and Fimm-vuurd-uh-house these magical sounding locations are not just fun to say, but also massively rewarding to hike through. As Iceland's most famous trails, the 50-mile long adventure will take around 4 days to complete and will take you across volcanic landscapes that are quintessentially Icelandic and unlike anything you've ever seen before.
There are two ways around the pass, either Skogar or Thorsmork and it doesn't matter which way around you try, you will still have the experience of a lifetime. The whole trail is a geographical marvel, almost alien in its landscape, with a host of surprises that are leftover from the eruption of Eyjafjallajökull in 2010 (you remember the one), including a new lava field christened Goðahraun, or Lava of the Gods.
If the trail itself is not enough, you can add the 200-foot high Skogafoss waterfall if you want, but it will add an extra 15 miles to your trip. With views like this, though you will want to make it last as long as possible.
The trail opens in June every year and is popular with many hikers who feel like they have done it all everywhere else. For a unique and unforgettable experience, the Laugavegurinn / Fimmvörðuháls Pass is the way to go.
6. Torres del Paine 'W' Circuit (Chile)
A trek that delivers a little bit of everything that nature has to offer, Chile's Torres del Paine (Towers of Blue) 'W' Circuit, named so due to its resemblance to the letter W (who'd have thought?), will give you the chance to see volcanic peaks, glaciers and wide, welcoming lakes all throughout the 4 – 6 day long hike.
At 37 – 50 miles, depending on how far you go, you will have your work cut out for you, but you might not even notice as your mind wanders while you gaze at the clear rock distinctions, catch your reflection in one of the many pristine rivers and witness the most iconic spots that Torres del Paine has to offer.
It's not easy to get to, you'll need to travel by plane, train and automobile (and maybe even boat) so make sure you plan accordingly otherwise you'll be left disappointed.
Also, don't get confused about Chilean winter vs US winter. Chile enjoys their colder season during July, which is considered by some to be the best time to go as there's fewer people crowding the trail.
7. Cathedral Peak Trek (South Africa)
There are quite a few different treks to explore in South Africa's Cathedral Peak, but the crown jewel is the trail that it was named after. The Cathedral Peak Trek consists of a massive 19 km which makes for one heck of a long day, even if you start early.
You can, of course take your time, bring your camping gear and camp overnight in one of the 21 shady and serene camp sites. For many, this is the best way to see Cathedral Peaks and gives you a chance to not go too hard during this arduous and demanding hike.
If you do make it to the top of this 3005 meter summit, you'll find yourself in awe of the Mlambonja and Mdodelolo Wilderness areas which contains over 4000 cave paintings spread over 17 sites and is a vital part of human history.
For less experienced hikers, it is suggested that you complete this trail with a guide as the trail can be treacherous and sketchy in parts.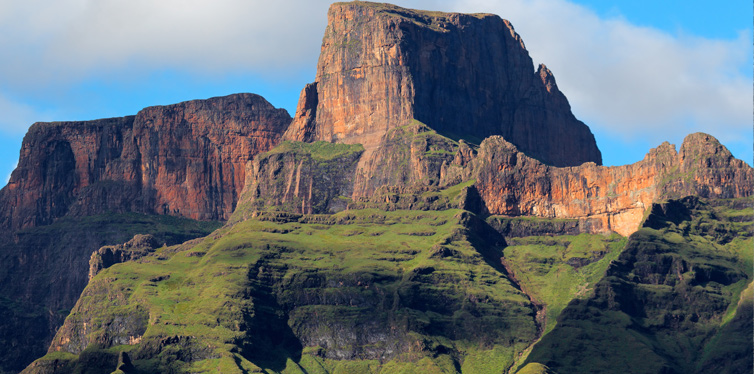 8. The Hill of Mullaghmore (Ireland)
A beautiful, quaint and very manageable day hike, the Hill of Mullaghmore captures the magic of Ireland and consists of limestone that is curiously twisted and contorted that feels like something straight out of a fantasy novel. At the very base, you will bear witness to the local turloughs, which are bizarrely appearing temporary lakes that seem to only appear in Burren.
Also here are limestone pavement, great lake and stone mountain all in frame that are sure to inspire photography enthusiasts to get the camera out and snap a new cover photo. But this is just the beginning.
The trail itself is rugged and dotted with orchids, gentians and cranesbill, and while it is only 205 meters high, it will still take around 6 – 7 hours to complete the whole thing. When you get to the top, you can take a seat, whip out your flute and play a merry tune as your party tries to ignore you and take in the lush Irish landscape with gorgeous, panoramic views of Burren.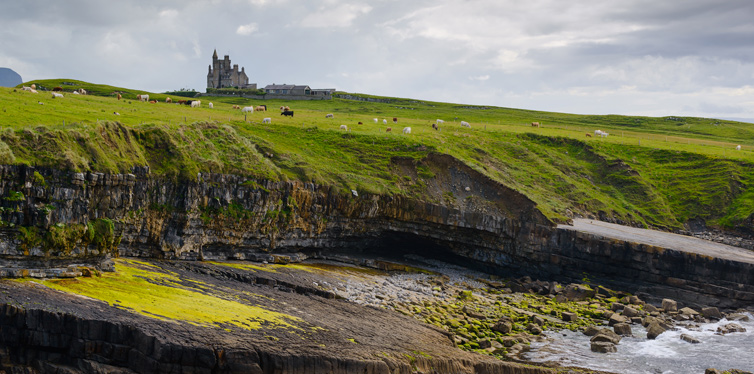 9.  Yosemite Grand Traverse (USA)
Our second US-based trail is the iconic Yosemite Grand Traverse. Found in California, the trail will take around a week to complete the full 60 miles that takes you through waterfalls, granite basins and colourful meadows that are typical of the west coast.
If you need a bit of support, you can use the Southern Yosemite Mountain Guide (who pretty much designed the trail) to book accommodation for your first night before unleashing yourself into the wilderness that awaits.
The Yosemite Grand Traverse will take you to Post Creek Pass and give you the chance to camp at 10K Lake and from there you can follow the river for a refreshing, babbling stream that guides you further into the experience of a lifetime. While not being as comprehensive as the Appalachian Trail, its manageability makes it a great hike for when you want to experience all of the diversity that nature has to offer.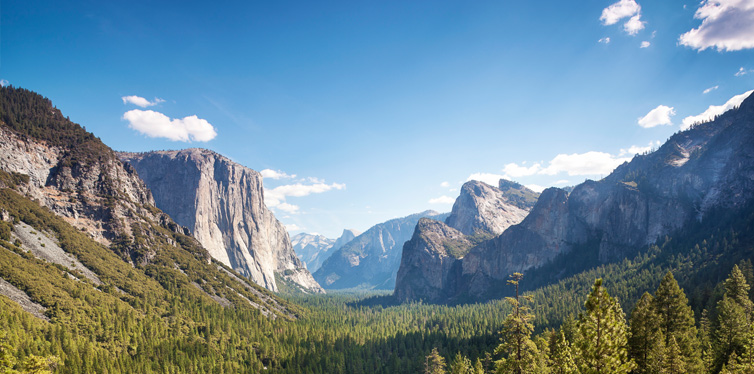 10. Lycian Way Coastal Walk (Turkey)
A 540 km hike that takes you around the coast of ancient Lycia, you'll need to grab your hiking sandals to traverse the rocky coastline that will also introduce you to Roman Roads, donkey trails and old footpaths as you take a trip through history.
Located in southern Turkey, this trail allows for fantastic views from the coast above Kas and Kalkan. It is varied enough to provide a bit of a challenge and not become too monotonous, while also being simple enough to complete for anybody. It is best to undertake in spring or autumn as the summer is far too hot for walks.
There is tons to do along the way, too and many hikers have spent time freshening up in the ocean waters to the side, while others opt to canoe or paraglide to view the trail from the Mediterranean.
It is long, really really long, so don't expect to get in finished anytime soon, but there is public transport and accommodation to stay along the way to set yourself down for the night and continue the next day, for those of you who want the proper hiking experience, you can find places to camp with fresh water nearby you can fill your flask with, too.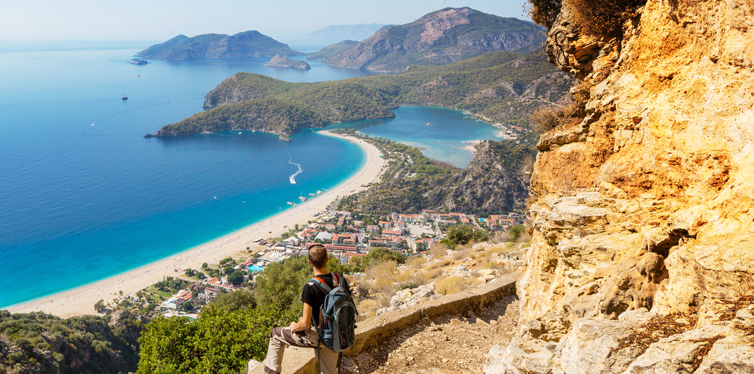 Planning for your Hiking Trip
The prospect of starting your hiking trip can be both exciting and terrifying at the same time. It is natural to be a little apprehensive, but as long as you are sufficiently prepared before you even step foot on a trail, you won't have any problems and you can enjoy the natural wonders of the world comfortably, safely and securely.
Be Prepared
Prepared is a pretty broad term, of course you are going to be prepared, you are going to have your food, your water and have everything strapped and secure. You've invested in the best of the best North Face backpacks (that you will later argue about when you meet people with Patagonia backpacks) and you are ready to go.
Before leaving, check the weather and pack appropriate, comfortable clothing (including a waterproof anyway, because you never know), survival knives, sufficient resources such as water and food for when the energy starts to wane. This should set you up for for an enjoyable hiking trip.
But is this being fully prepared? There have been many people in the past who have been prepared like this, and they have found themselves to be not very prepared at all. Being prepared is not just about what you have in your backpack, but also what you have up here… (imagine I am pointing to my head).
Like Bear Grylls likes to remind us on nearly every episode of The Island, you need to keep a level head if you encounter adversary. It is always useful to plan for the worst, even if the worst never comes.
Keeping a level head when things don't go to plan is crucial in helping you get past the tricky, tumultuous problems such as getting lost, not hitting your hiking targets or suffering an injury. It might be scary at first, but remaining cool, calm and collected is one of the most important survival skills.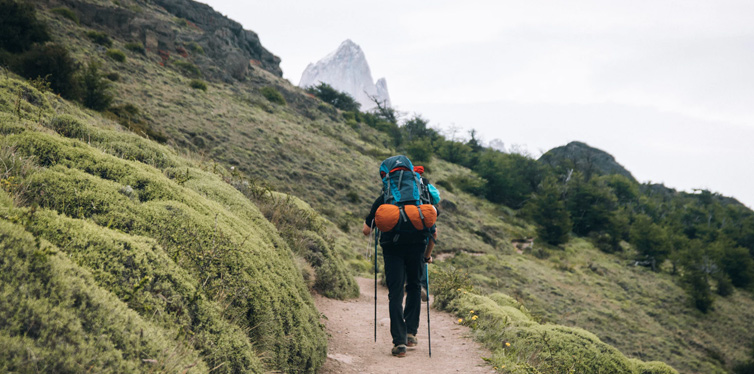 What Not to Do
We don't want to focus on those cautionary tales of lost hikers wandering aimlessly through the wilderness, but it is still good to know so you can do your best to avoid the pitfalls that less experienced hikers have suffered.
If you get lost, either stay still. If you can get the message out that you are lost, it will be a lot easier to find you if you stay in one place.
If someone get injured, get out your first aid kit and do your best to help them. Superficial injuries such as scratches or cuts are easy enough, but if they are more severe such as broken bones, you will need to find help.
If you come across a track that is not so beaten, then for the love of mother nature do not explore it. The track is beaten for a reason and so letting your curiosity get the better of you has the potential to end in disaster.
'But what about my cool photos for the 'gram?' I hear you cry. Forget about it. There are hundreds of thousands of other photo ops in the world that won't end up with you succumbing to exposure. Think about your future hikes and not your Likes just this once.
Above all, remain calm. Accidents happen, but with these trails as popular as they are, you won't be entirely alone, so some good samaritan will come past at some point to help.
Sources: