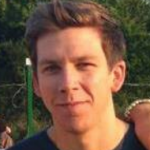 Top Drone Destinations
Drones are a fantastic way to capture footage of a destination from a perspective we normally don't see from the ground. This technology has made travel photography a completely new and exciting activity. Whether you're heading to the other side of the world or staying close to home, choosing good quality, compact travel cameras ensure that you'll get the very best images on your travels. If you're not sure where to begin with testing out your drone photography skills, here are some of the best places for top-down shots around the world.
Iceland
The images you can capture from the ground in Iceland are sensational, so it stands to reason that what you'll see from the sky is even more breath-taking. The Icelandic landscape could have been created just for drones – volcanic, rugged, glacial. It has it all. The Blue Lagoon, a milky blue geothermal spa an hour outside of Reykjavik, looks incredible from above, where it sits between dried black lava fields. It's arguably one of the most photographed sights in Iceland, but it's certainly not all this country has to offer. There are so many photo opportunities to seek out here, from fields of purple lupines to black sand beaches, icy waterfalls, mountains and, of course, the mysterious aurora borealis. The unique terrain is what makes this a complete paradise for photographers generally, but even more so for drone photographers. Locations like the Reynisdrangar seastacks off the south coast of Iceland, large basalt seastacks emerging from the icy waters, are unlike anywhere else in the world and make for a really unusual but beautiful aerial view.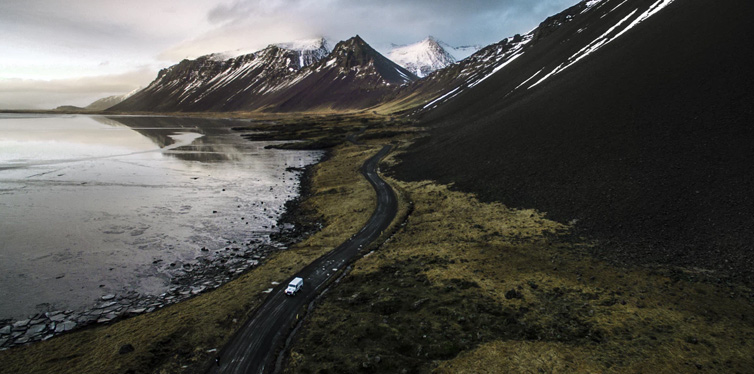 California
California, with its sunny skies and golden coastline, is a great destination for drones. The Golden Gate Bridge might be your first port of call, and with good reason. San Francisco has a number of aesthetically pleasing spots for great drone footage, as does Los Angeles. There are other creative places to test your photography skills too. North of Los Angeles, you'll find a quiet town called Port San Louis which juts out into the pacific and is ideal for moody sunset snaps, while the remarkable redwood forests are guaranteed to provide a memorable shot. And while urban cityscapes might not seem all that interesting at first glance, you're only seeing them from the street view – from above, they take on a whole new character. If you're road tripping your way through California, head along Route 395 to be met with 120 miles of Sierra Nevada and the perfect place to shoot mountain and valley photographs. From Lone Pine to Mount Whitney, the Alabama Hills and Mono Lake, these canyons are ideally suited to those early morning shots when the sun hits everything just right.
Australia
There are few places in the world as diverse as Australia and as a result, the images you can capture here are just as varied. The rich red rocks of Uluru differ so much to the vibrant colours of the Great Barrier Reef, then there's the city shots from places like Melbourne or Sydney, and Cairns if you're looking for shots of tropical beaches and islands. Alice Springs in the Northern Territory has some great spots for capturing desert imagery that can look even more incredible from above than it does from the ground. Mona Vale Beach in New South Wales, with flashes of blue, green and purple, alongside bright white sand, is a particularly great place for oceanic photographs, as is the famous Whitehaven Beach. The beauty of Australia, in addition to the sheer beauty of its landscapes, is that you also have such a variety of wide open spaces to really hone your craft and get a great selection of images in the process that capture the vastness of this location.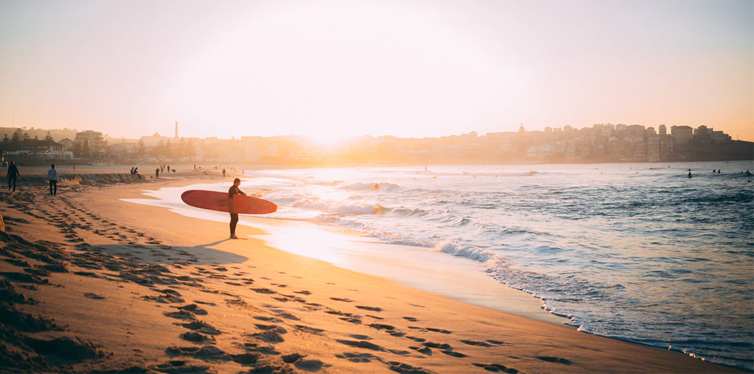 Switzerland
It may feel sometimes like all the drone photographs you see are of tropical climes, but Switzerland will prove you otherwise. This is one of those countries where magnificent scenery comes as standard, wherever you visit and whatever time of year it is. And the cities don't disappoint either, with interesting architecture and traditional houses. It goes without saying that if you're heading to Switzerland, the Alps are likely to be high on your list of photography subjects. Winter in the Swiss Alps has to be one of the most spectacular sights anywhere in the world and it's a great place to capture some brilliant top-down drone shots. The mountain passes wind round powder snow-topped trees thousands of the feet above sea level. The city of Lucerne with its quaint historic buildings and lakes offers up bags of charm, while the village of Zermatt is home to the famous Matterhorn mountain which looks particularly amazing in autumn but is great for aerial shots any time of year.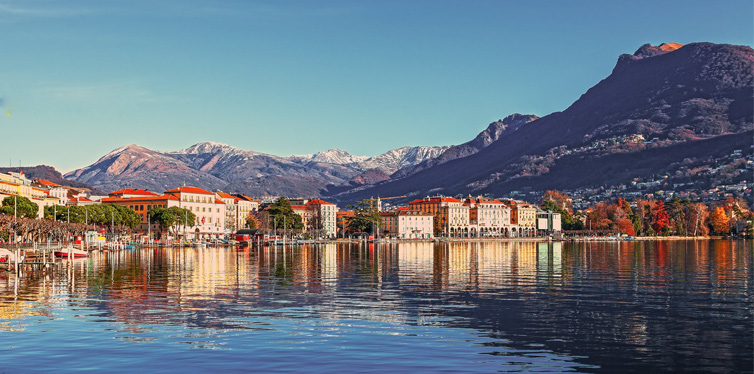 Japan
Japan is one of those destinations where one of the greatest joys of visiting is the countless photo opportunities you have at every turn. Vast and visually stunning, Tokyo is probably the first place you think of when choosing a location in Japan to capture amazing images. The southern islands of Okinawa are a mass of rocks and caves surrounded by turquoise waters, while Akamizu Falls is just south west of Tokyo and are a stunning blend of waterfalls, mountains and valleys. To the north of Japan, Hokkaido is a winter wonderland and a luscious green spectacle in the summer – a truly unspoiled open space. Fly your drone over Lake Shikotsu-ko for incredible images of the space where the water meets dense forests. One of the really picturesque areas of Japan is Arashiyama which is known for its bamboo groves, shrines and parks, as well as the Hozu River gorge – the ultimate spot for the drone. Kyoto, on the other hand, has a more traditional vibe to it. If you want a taste of old Japan, this is where you should come to. From the scenic gardens to the impressive temples, the photos you can get here are truly remarkable, and will look fantastic shot from the sky.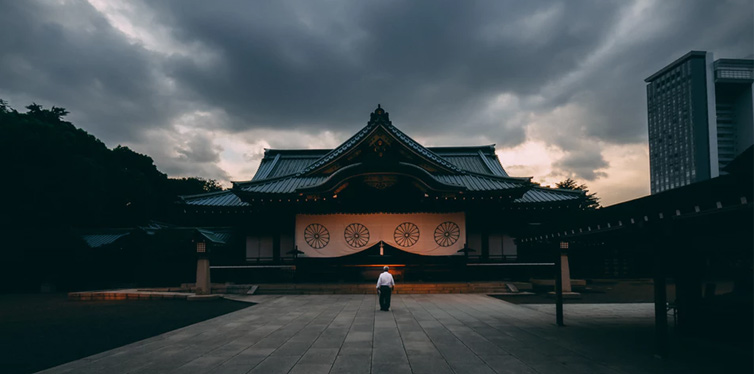 Mongolia
One of the more unusual places on this list, but Mongolia is likely to surprise you with how visually stunning it is. It's one of the more diverse destinations in the world for nature and landscape photography, providing everything from forests and lakes to mountains, wildlife and deserts. What's more, there are 275 days of blazing sunshine here each year, so you're unlikely to be deterred by bad weather ruining your shots. The Gobi Desert is the highlight of this country for iconic images both during the day and night. In the more remote western parts of Mongolia, there's the secret Altai Tavan Bogs National Park where you'll experience a unique location filled with scenic lakes, glaciers and ancient rock carvings. And then there's the culture and history of Mongolia, in places such as the Orkhon Cultural Valley. This important location is where you'll find centuries-old statues carved from stone, ornate Buddhist monasteries and burial mounds, fused with vibrant landscapes that make taking cultural images something really special.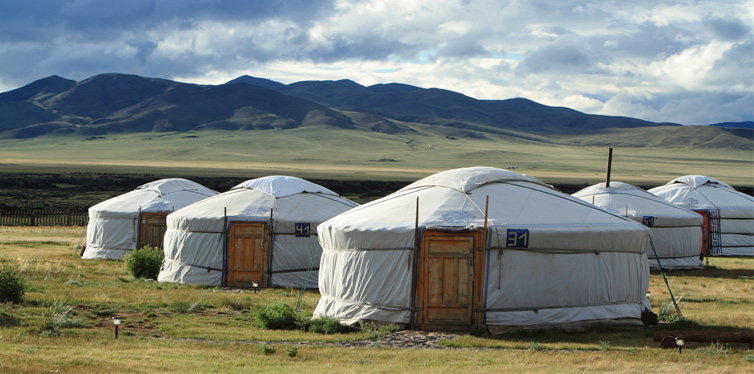 India
India is such a beautiful destination and the images you can get are out of this world. Aerial photography here really does give a unique perspective to already sensational locations. One of the most recognisable spots in India has to be the Taj Mahal where you can get some outstanding aerial images with the River Yamuna flowing behind this iconic structure. India isn't just cities and architecture though, it also has some amazing natural wonders. Head towards Kasol for the alpine trees, large areas of greenery, rivers and mountains. In Delhi, one of the most visited places (and one of the best for drone footage) is the Lotus Temple that really needs to be seen from above to be truly appreciated. If it's heritage and culture you're after, India has plenty of that too. The old city of Kolkata has countless ancient wonders including the Victoria Memorial which was constructed between 1906 and 1921. The vibrant and exotic colours of India's cities and natural landscapes alike mean that it's virtually impossible to take a bad photo here – there's simply too much to choose between when it comes to picking a photo opportunity.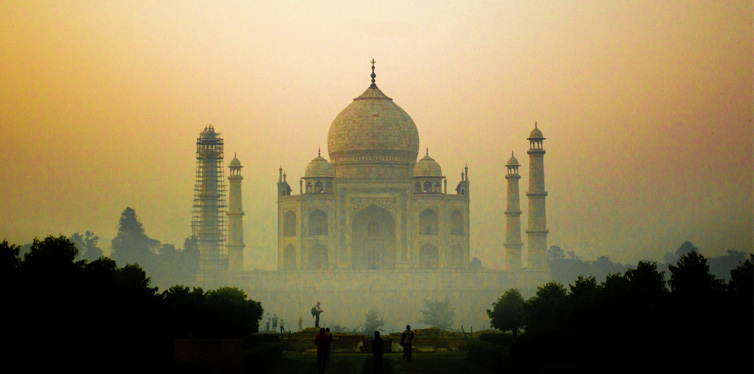 Croatia
When heading to Croatia, chances are you're already anticipating the amazing snaps you're going to get of the crystal-clear waters and secluded beaches. Taking those images gets all the more fun when you introduce a drone to the mix. Mljet is one of many highlights here, where emerald forests and incredibly lakes are studded with pretty islands and beaches. The coast of Brac offers up some great images too, where the beach towns look even more charming from above. The myriad islands that make up Croatia's coastline make this the ideal destination for Mediterranean scenery where the colours are so vibrant they almost don't look real. Aerial views of the Adriatic Sea could suffice on their own, but Croatia has much more to offer than just that. From the Cetina River and the charming town of Omis to the pine forests that surround Biokovo Mountain, Islet Stupe and the pearl of the Adriatic – Dubrovnik – Croatia is a photographer's dream.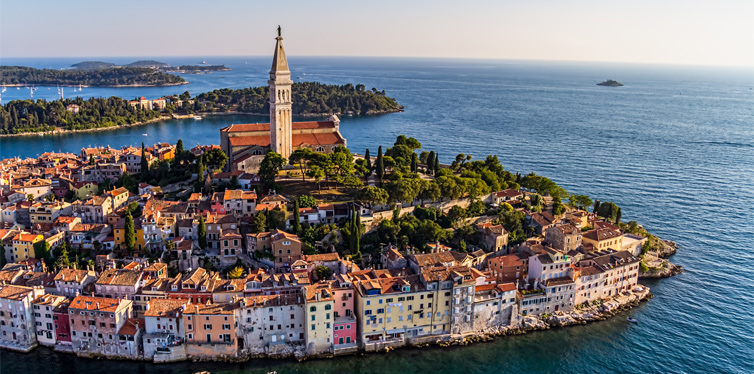 Norway
In a similar vein to Iceland for its glacial landscapes, Norway is perfect for discovering pure and unspoiled nature where dense, grassy land meets crystalline water. The Lofoten Peninsula is every drone photographers dream, whatever time of year you travel. The reflective pools will give you some of the most incredibly photos like no other. Of course, this is another location in the world where you have the opportunity to see the Northern Lights – it's worth taking a trip out at night to see if you can get footage of them with your drone. If you want views over Bergen, take a trip up to Mount Floyen via the Floibanen Funicular and send the drone out for aerial city views. Similarly, if you're visiting Bergen itself, head to the historical Bryggen. Here, you can shoot a picture of historic treehouses, the ocean and the lively local community, all in one shot with Mount Ulriken in the background – pretty impressive.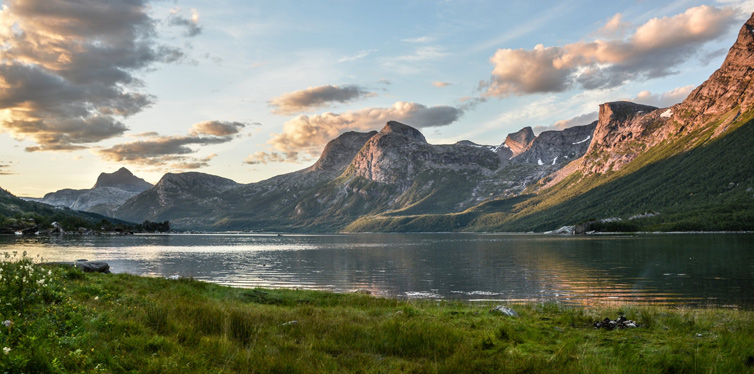 New Hampshire
New Hampshire offers up the kind of autumnal views you might have previously thought only existed in movies. The seasonal contrasts in this part of the States is a real wonder and the perfect time of year to take the drone out for some brilliant images. It's a nature-rich location where you'll find miles and miles of untouched pine forests and trees covered in shades of orange, browns and reds. Hiking the White Mountains might be a worthwhile experience, but nothing will give you a view like the one you can get from a drone, and it's well worth the effort of getting there for the images you'll get in return. But the reality is that people come here for those fall scenes and you won't be disappointed by what you find when you arrive.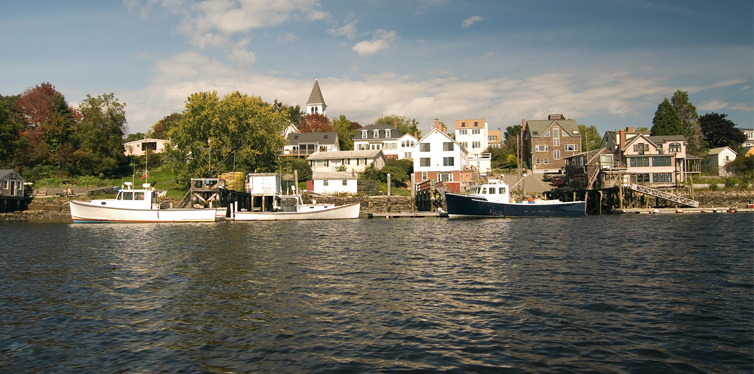 Today, the standard disposable camera just doesn't cut it. In our social media-driven world, we want those wow-factor images every time, and that's where drone photography comes in. It's the best way to showcase travel destinations and to see a town, city or landscape from a whole new perspective. Drones give a real visual sense of a place in a way that the standard image doesn't always manage to capture, and with locations like these offering up spectacular views, it's easy to see why this mode of photography has become so popular so quickly. Drone laws and regulations vary from country to country, and it's important to familiarise yourself with the procedures where you're travelling to. But once you've done that, this is a great way to have fun with photography again. At a time when it feels like we've seen just about everything there is to see, drone photos are able to make us excited about seeing destinations from a new perspective.